Fitted Alcove Wardrobe Solution
Bespoke fitted wardrobes are the key to clean, contemporary lines
Our customer's brief
A carefully considered wardrobe renovation
Mr Peacock was renovating a flat in Harrogate. He wanted to maintain the bedroom's existing floor space while maximising storage. The old built-in wardrobes were unsightly and in a state of disrepair. They were fitted across shallow alcoves, which when removed revealed very uneven edges to the openings. He contacted Strachan for a free appraisal of what could be done.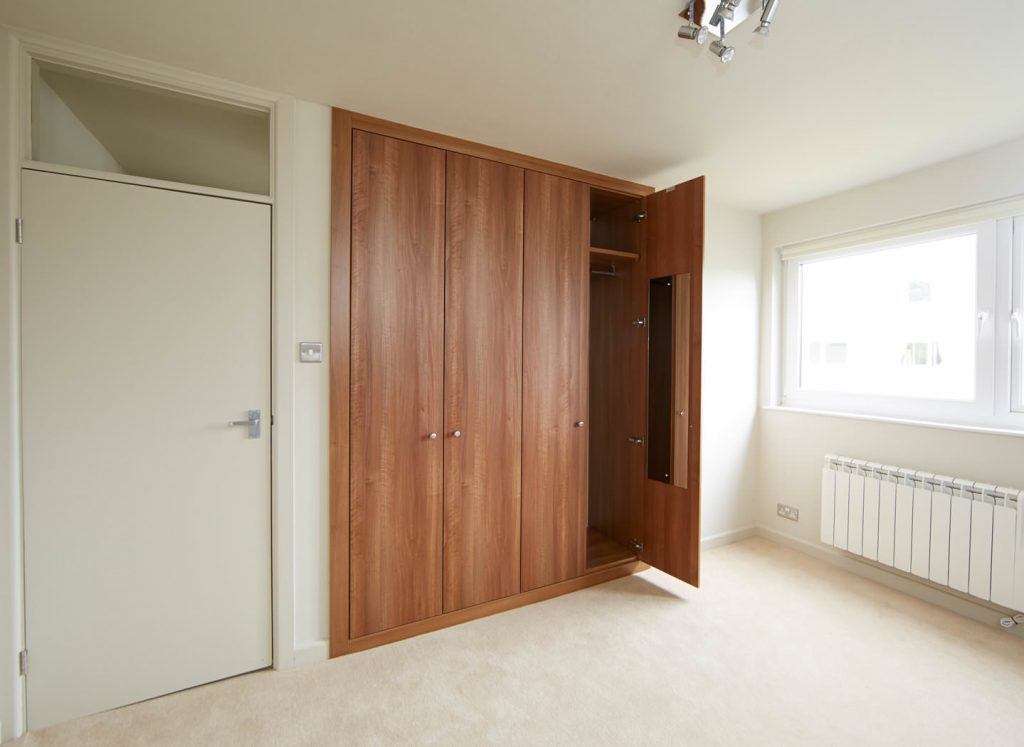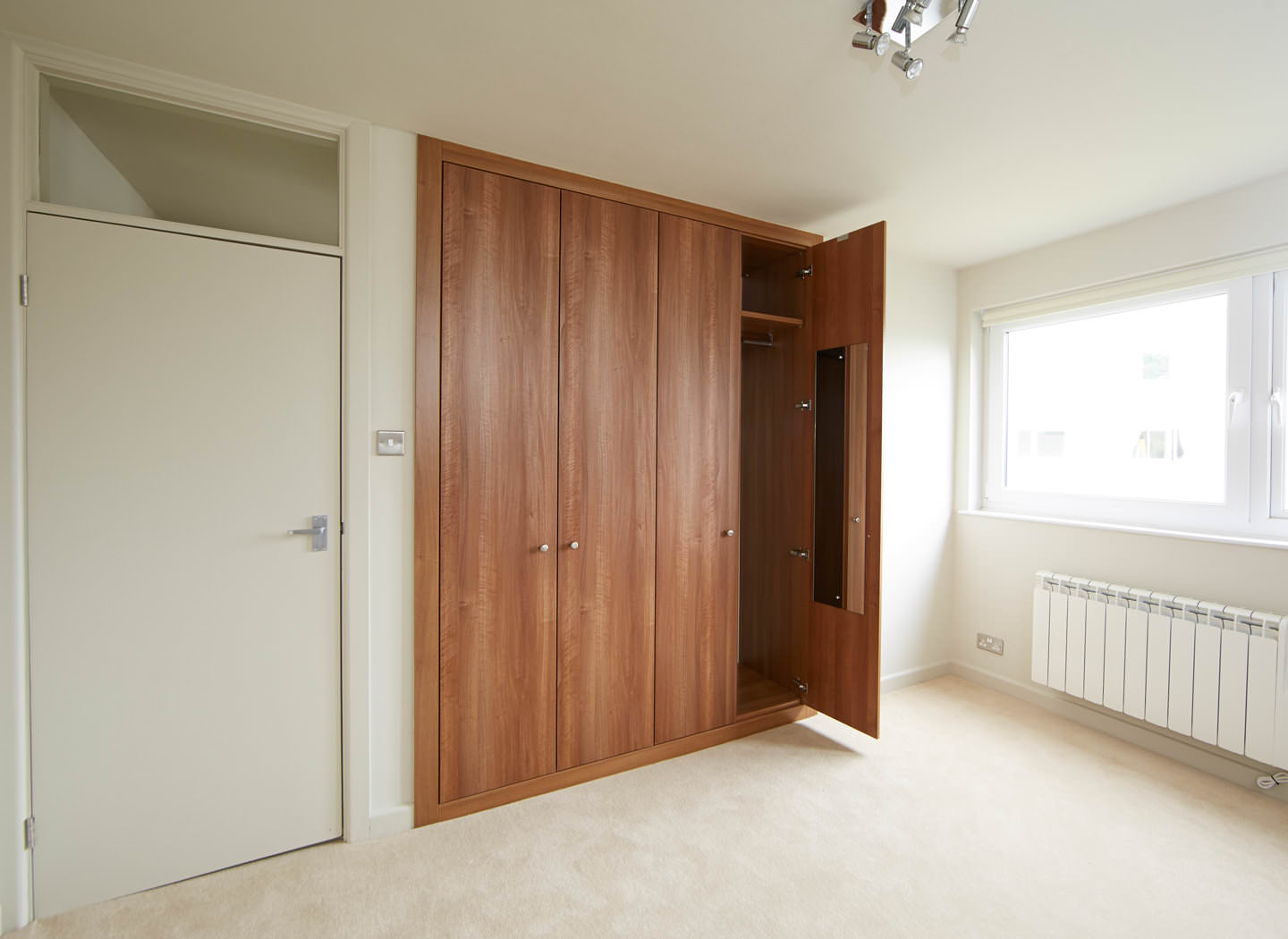 "I was beginning to think I could not achieve the look I wanted but as soon as I called Strachan, everything fell into place beautifully."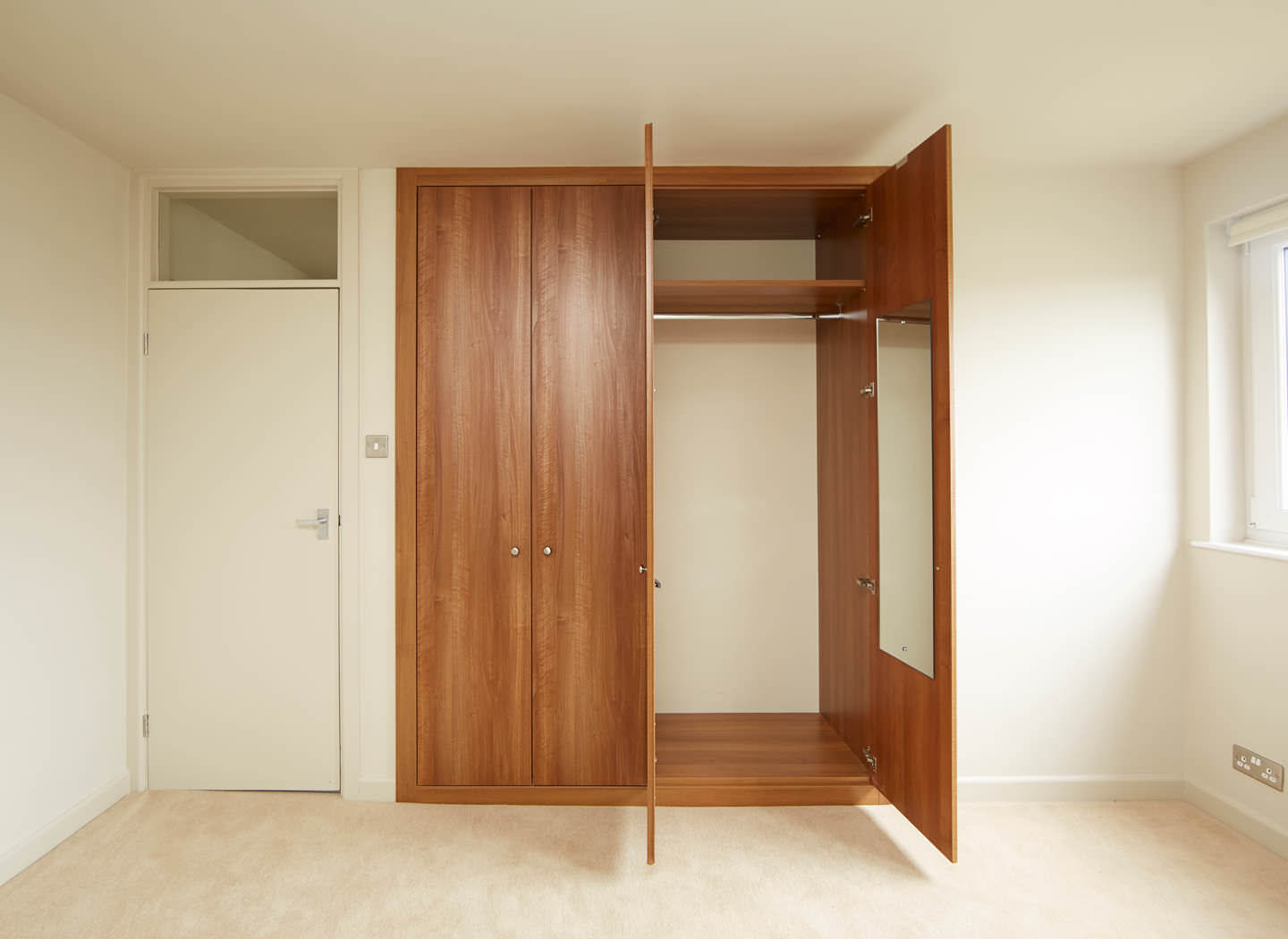 Bespoke wardrobe design
Storage space
We knew that bespoke fitted wardrobes would provide more storage space than Mr Peacock thought possible. Due to the shallow depth of the alcoves, we amended the wardrobe construction to omit the wardrobe back panels to maximise the internal hanging space and made extended length doors for easy access to the entire storage area.
Modern styles that stand the test of time
Perfect finish
It was important that the flat was appealing to the variety of tenants that Mr Peacock could let to. That's why he chose our contemporary Toscana range in a subtle yet warming Uno Walnut finish. The simple lines and charming wood grain means that the wardrobes suit almost everyone's tastes.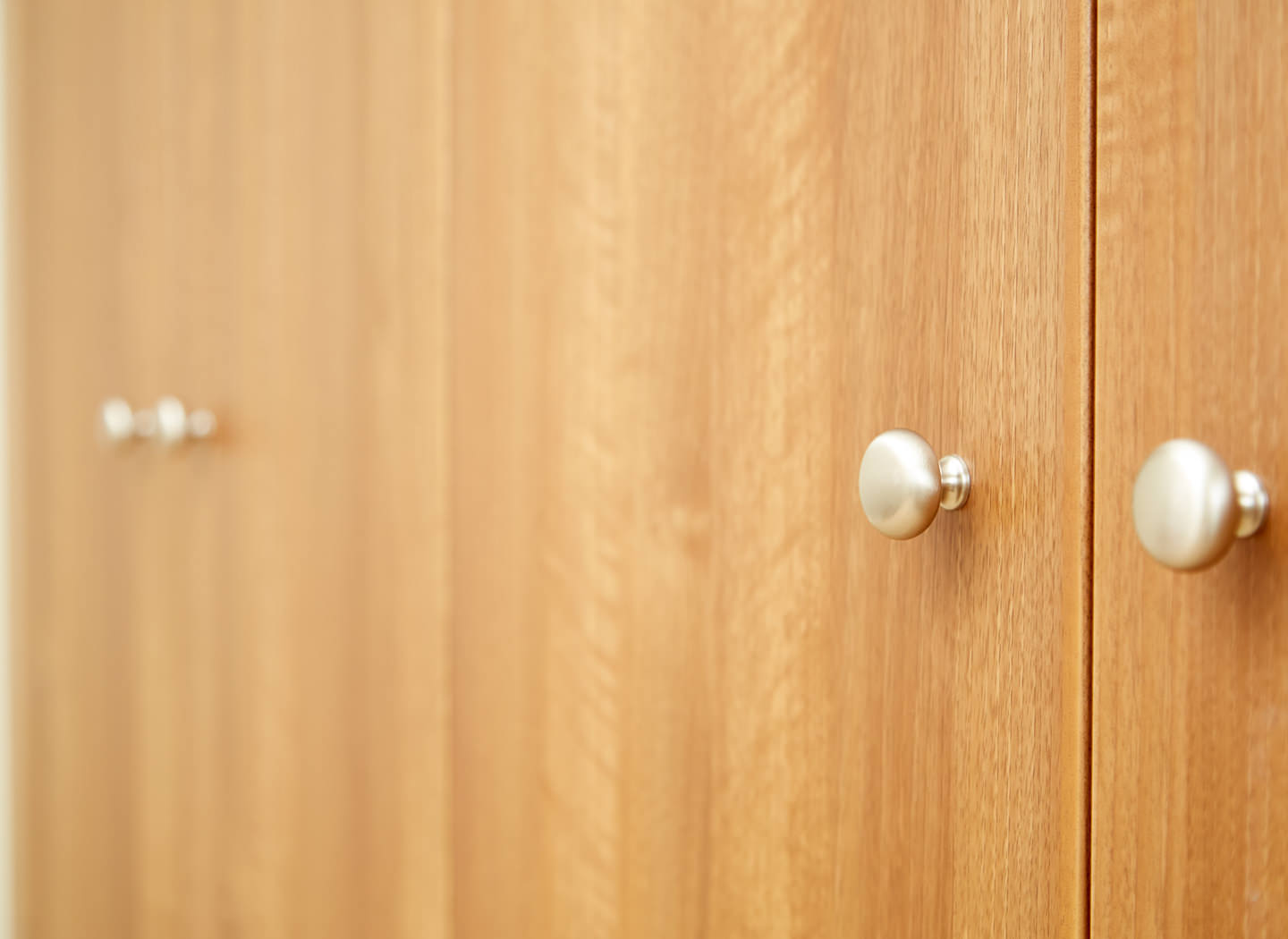 "I'm delighted with my new bespoke fitted wardrobes in both my double and single bedrooms. Both rooms look absolutely fantastic. The flush fitting wardrobe frame around the doors was a great idea and saved me having to get the walls plastered. Great job. "
Read our customer testimonials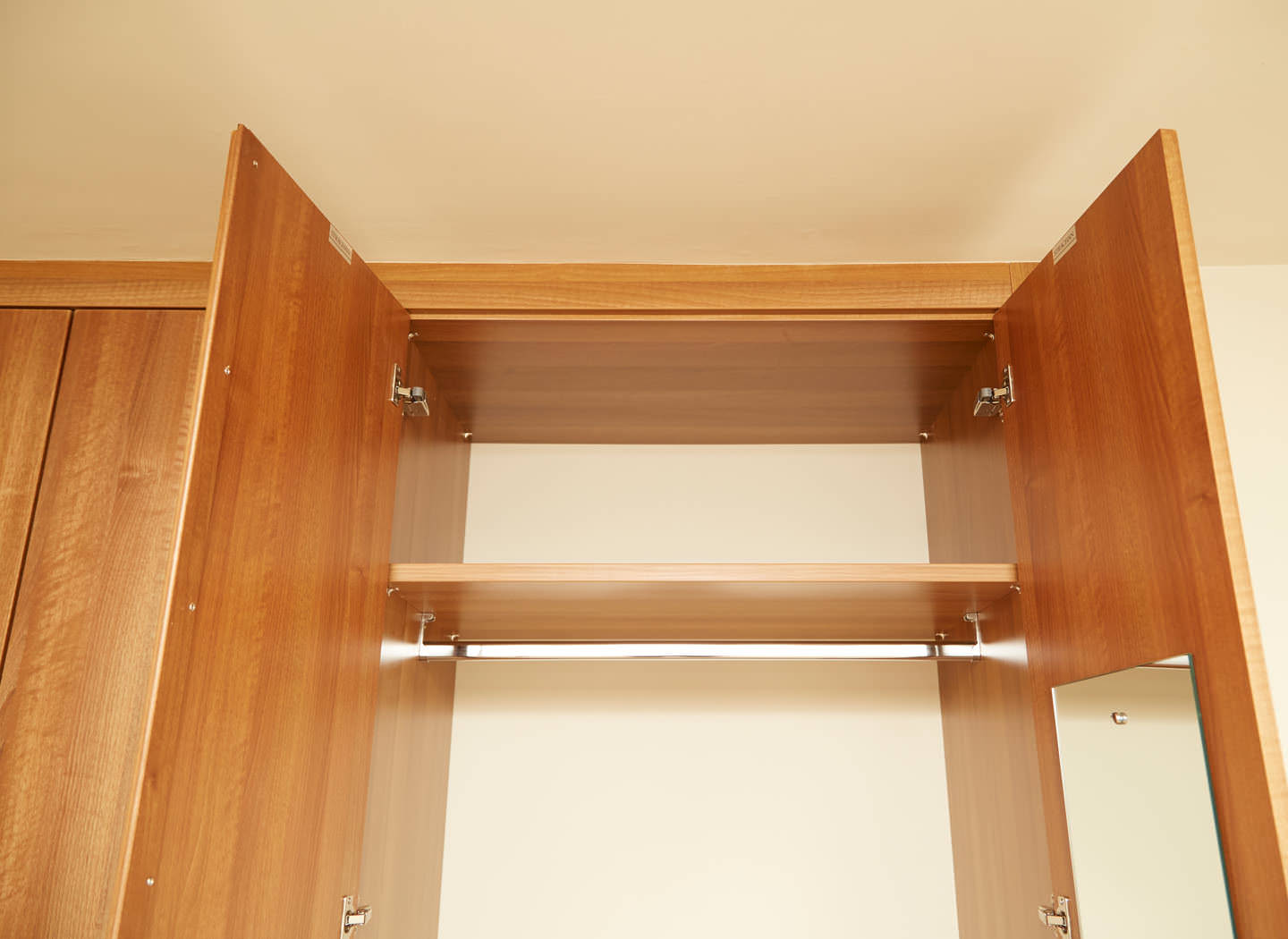 Additions that make a big difference
The little details
While the external wardrobe considered careful thought, the interior was equally as important. The wardrobes in both the double and single bedrooms both include double hanging rails, an overhead shelving space and a mirror attached to the inside door, to make getting ready a straightforward process.
Features that work for you
Adjustable living
Strachan also considered the fact that various tenants would have differing wardrobe requirements. In order to meet all of them, we decided to make the interior fittings, including the double hanging space, adjustable. This allows any of Mr Peacock's tenants to tailor the storage specifically to their needs.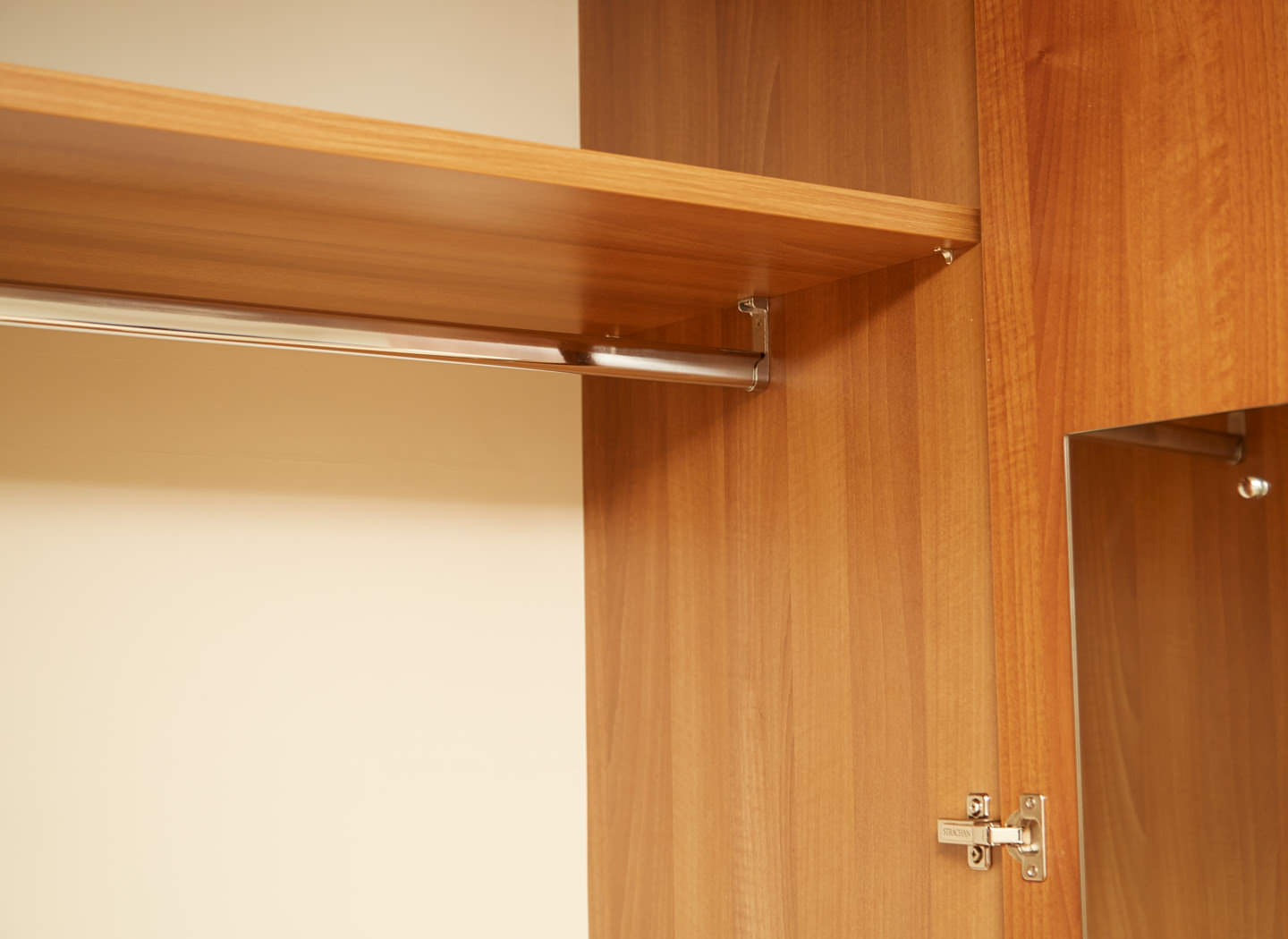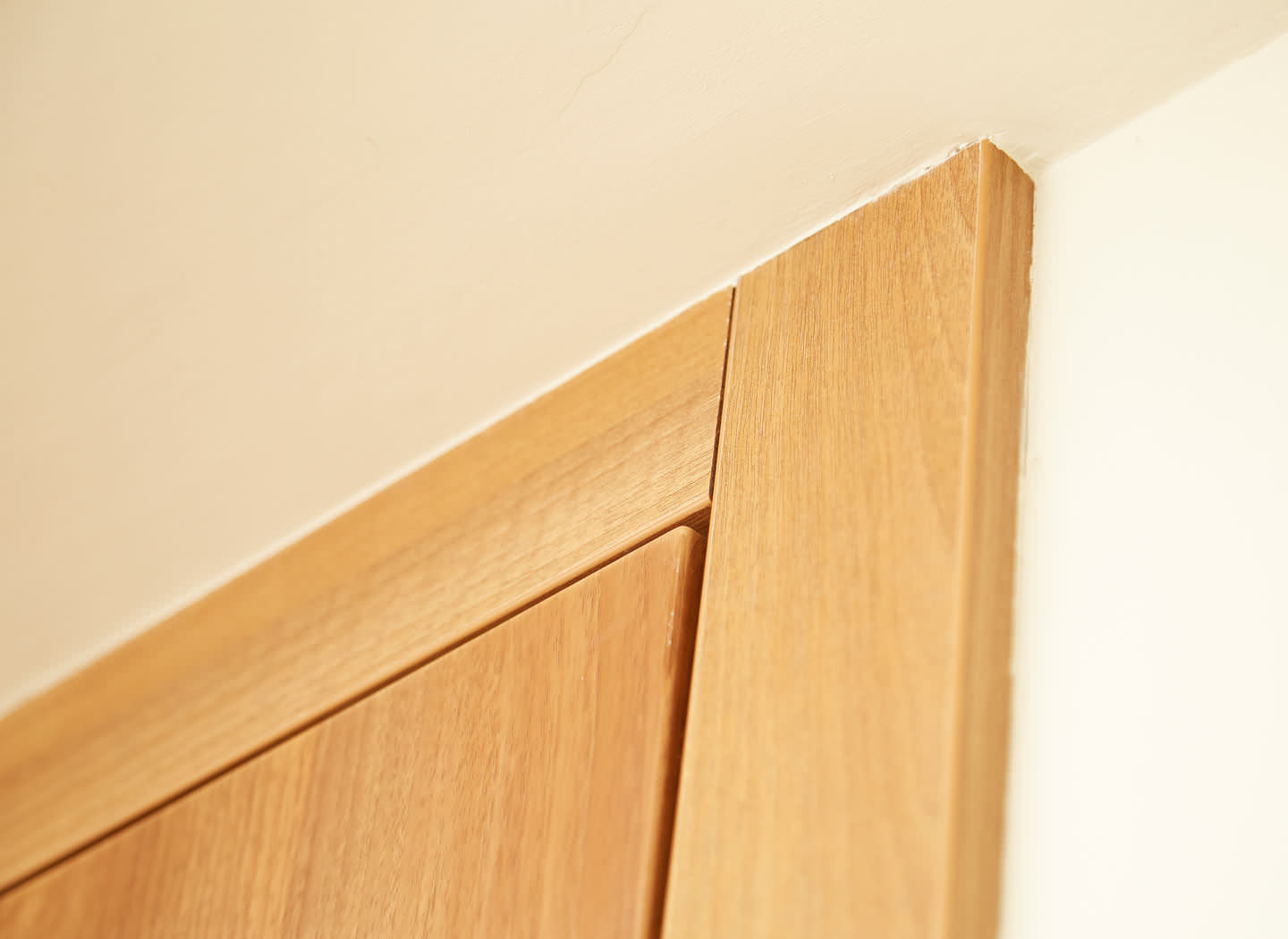 Flush fitting frame
Clean lines
In addition to the wardrobes themselves, we also designed a frame in the same style and finish to surround the wardrobe carcase. This not only created a streamlined effect, it also had the added benefit of concealing the uneven openings, affording a flush, fitted look from floor to ceiling.
Drawing up your dream home
Free design consultation
Our design experts are happy to visit you in your home and talk through your ideas and offer advice. You will be able to look through large samples of our full range of finishes and materials.
Request a free design consultation

The Strachan Brochure
Order a free copy of the new Strachan brochure for design ideas and inspiration. Find elegant bespoke designs for bedrooms, lounges, walk-in wardrobes, home offices, libraries and more. Browse at your leisure and discover the ideal way to transform your home.
Request a new brochure