Achieving the Perfect Library
For all literary fans and avid book collectors, owning your own private library is the pinnacle of luxury. Whether you want effortlessly modern shelving or a traditionally decorated room, our expert designers can help store all your hardbacks and paperbacks in style.
When it comes to decorating your library, here are a few things to try.
Match your design style to your favourite titles
As well as discovering a collection that wonderfully complements both your home and your personal tastes, it's also worth matching your library's look to the types of book you will be storing in it. If you have a soft spot for modern titles, display them in our contemporary collection or if you prefer 19th century classics, give them a home they deserve with our stunning traditional furniture.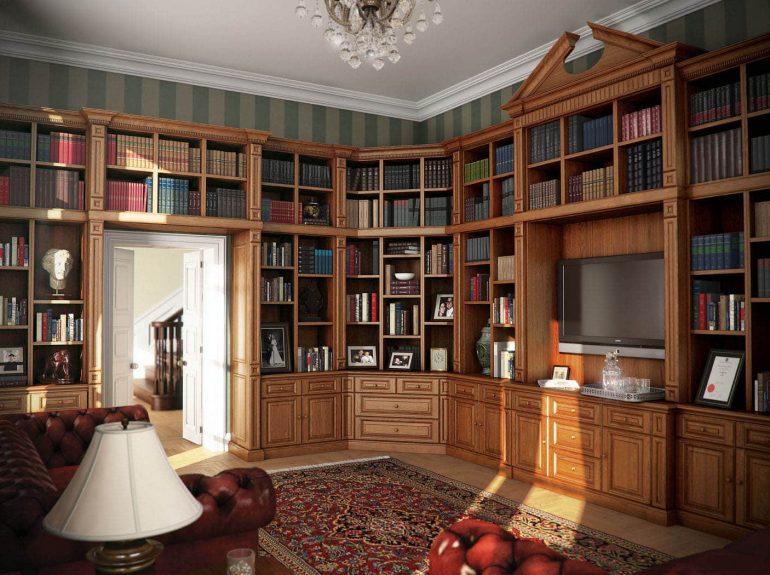 Fit bespoke measured shelves for serials
If you own a complete series of fiction or non-fiction books, such as encyclopaedias, it's a good idea to keep them all together in one place. Bespoke measured shelving allows you to do this, with inch perfect units that span the length of your books, cover to cover.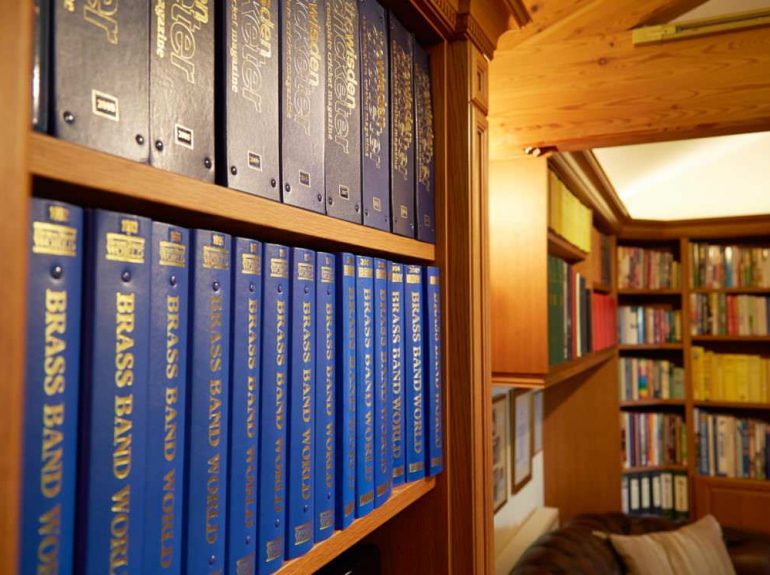 Consider including a work space
Whether you occasionally work from home or have a passion for writing, your library can be the ideal place to work from. Desk spaces and clever storage solutions for all your technology can be easily configured into your room's design. It also means you can treat yourself to some well deserved reading time for every project or deadline you complete.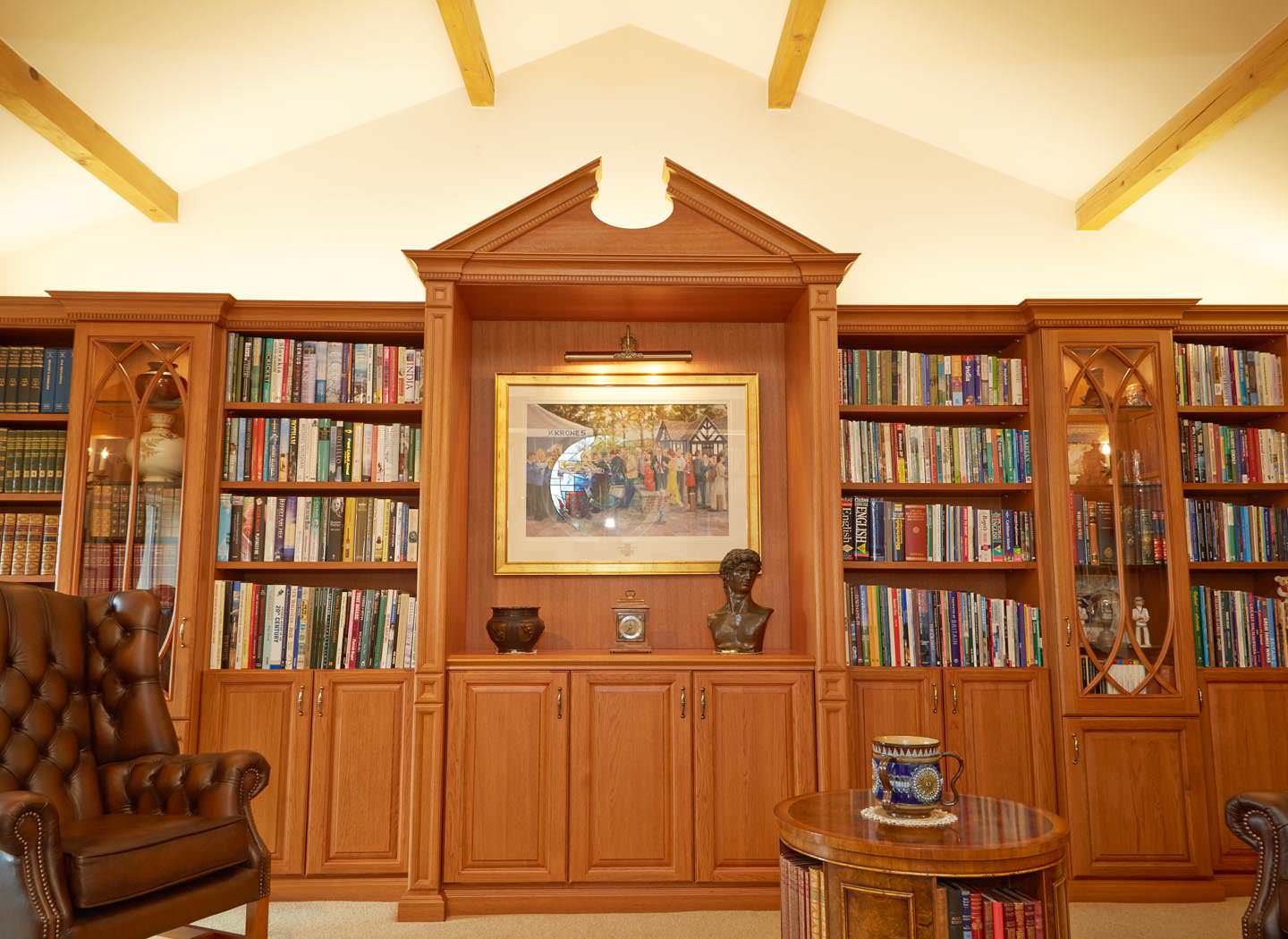 Include space for your expanding collection
As every book enthusiast knows, there's never a definitive end to your collection. As new titles are released, your library will grow. While it's important to accurately evaluate how much space you require for your existing titles, it is also advisable that you leave shelving space free for future additions.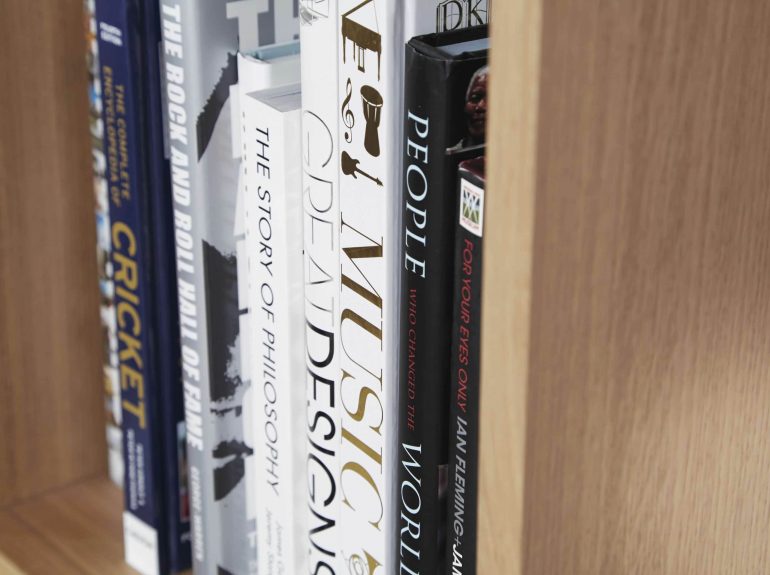 Focus on comfort
Reading is a relaxing pastime and, as such, it deserves a beautiful setting. Along with stunning detailing in your furniture, such as cornicing, carved pilasters and dramatic pediments, you should make sure to get the seating right. From opulent leather armchairs to plush, comfortable sofas, it's important to sit comfortably so you can truly lose yourself in the story.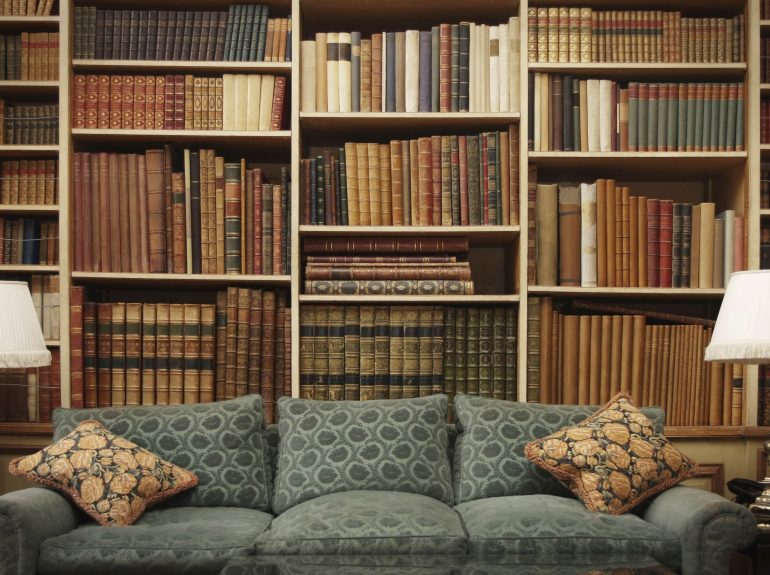 If you have any specific questions or requirements, our designers will be more than happy to discuss them with you in full during your free design consultation.