Classic English Country House Interiors
It's a dream for many people to create their own picturesque home in the English countryside, and Strachan Furniture is well known for making those dreams a reality…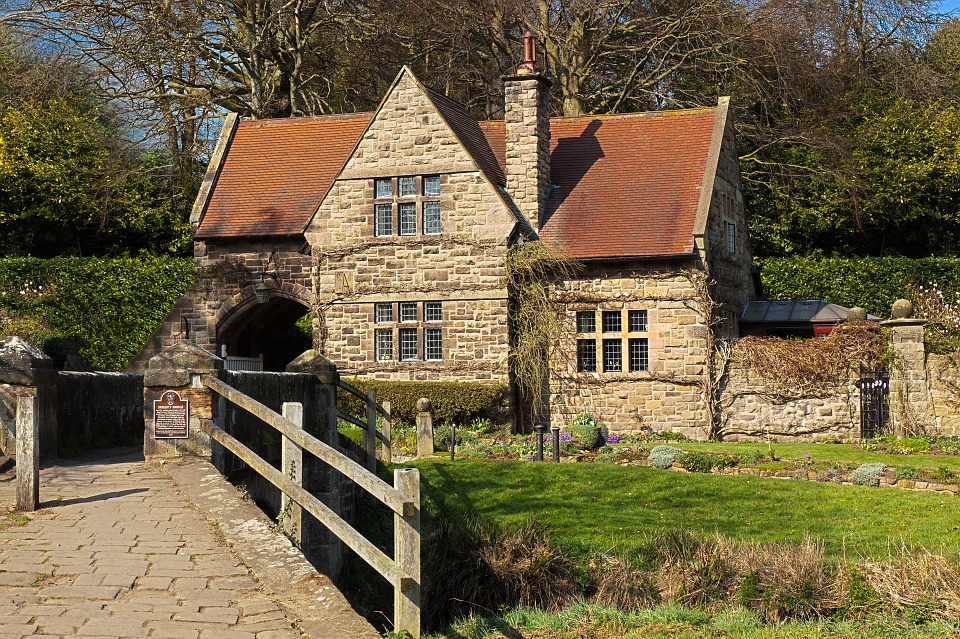 What is a country house?
English country houses are large homes or mansions in the countryside. They were often owned by wealthy individuals who would spend time travelling between their townhouse in the city and large estate in the countryside. Nowadays, country cottages are far more common than country manors, however, they have a very similar interior style.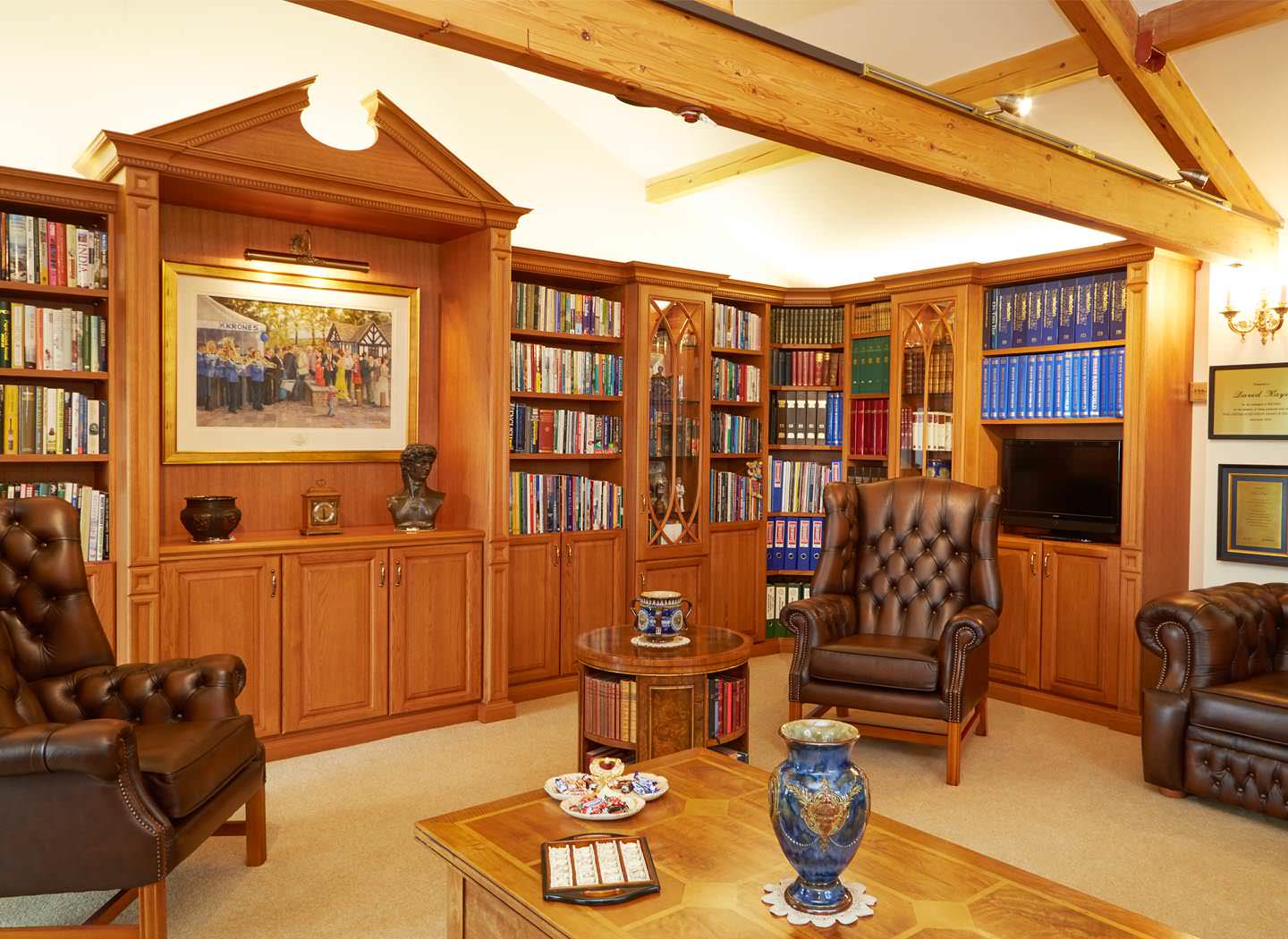 Old English Cottage Interiors
Traditional country cottages are cosy and inviting, many of them are surrounded by rich countryside scenery, so you'll probably want to make sure the interior design looks just as good.
Layered textures, cushions and throws all add to the welcoming appeal of a countryside cottage. Traditional pattern designs including tartans, florals and natural colours work well on both furniture design and as coverings. Indoor plants are an excellent way to integrate natural colours (and smells) into the home.
When done right, cosy country homes are suitable for every season. Warm, deep and beautiful rugs are a staple feature. They feel soft underfoot and combat the cold from the often slate or stone floors.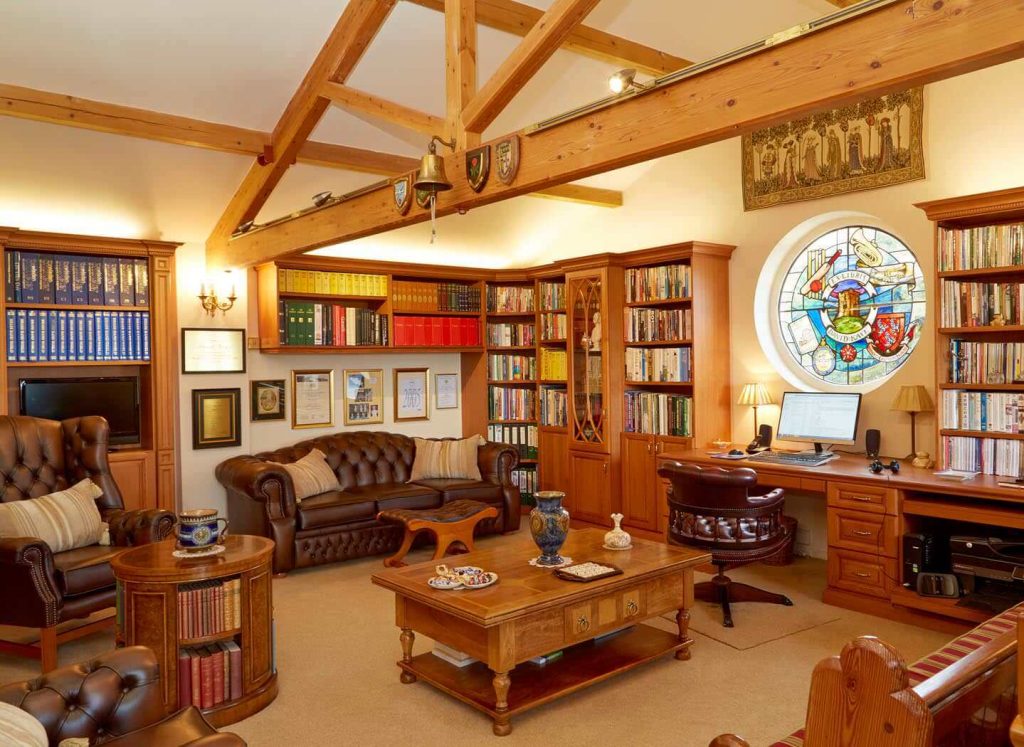 English Country Style Decor
A classic country home design relies heavily on the interior decorations. Rugs, paintings and furniture are authentic and add personality to the house. Classic country home designs are the opposite of minimal, pattern-rich and floral decorations are ideal. More is more in the world of the country home, and furniture is often engraved with intricate detail.
Wooden furniture is a must, it aligns with the natural focus of the country house and antique furniture adds to the well-aged character. Typical wooden furniture is made from oak, mahogany, or pine. Features such as door handles and taps are often made of brass for a rustic feel.
Sofas and chairs are deeply upholstered for comfort. Traditional Queen Anne and Victorian furniture styles are ideal for a classic look. Traditional wooden bookshelves look fantastic in old country homes and are ideal for storing your favourite literature for a rainy day.
English Country Home Style Kitchen
An English country kitchen is homey and inviting. The comfortable style originates from farming communities and rural cottages. Arched doorways, exposed crockery, spice racks, wooden farmhouse tables and wooden worktops are common.
The often handcrafted furniture and soft colour tones enhance the homemade and welcoming appeal. The kitchen continues with the theme of inviting nature inside and pops of colour you would find in an English garden help to create a seamless transition between the interior and exterior of the home.
Hard and natural floorings such as wood or slate are often chosen due to their durable and easy to maintain properties. Cabinets and islands are usually wooden and can be intentionally weathered to compliment the aged and warped features of the country home. Landscape paintings and rustic metal features like chandeliers and ceiling shades are a great way to enhance the antique feel.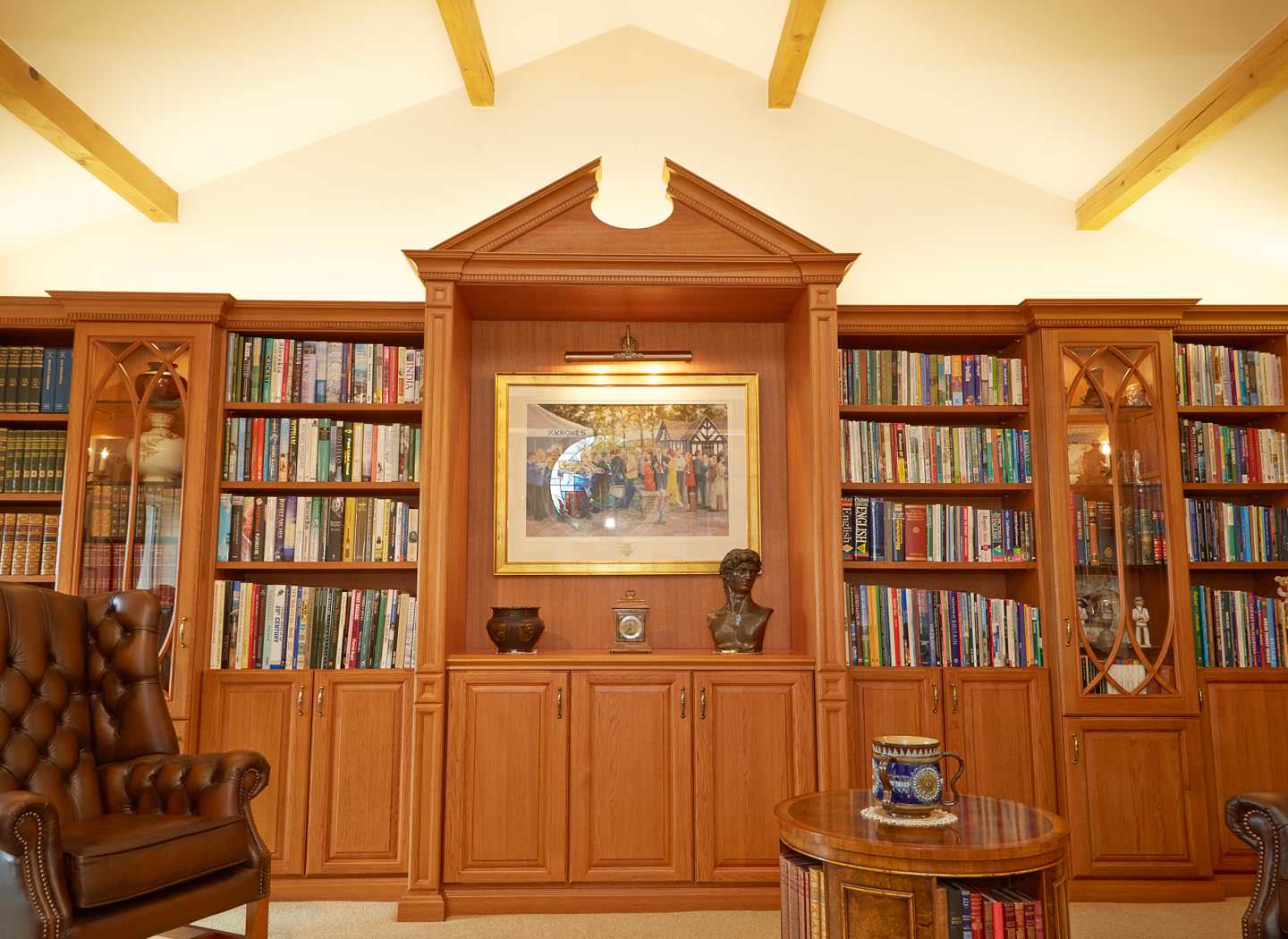 Country Cottage Interior Design
Books are more than just a good read, they're a great way to add some colour to a room. You can even rearrange them to alter the colour scheme. Additionally, a traditional logwood fire is a must have in a country living room.
Exposed bricks and ceiling beams are also popular options, instantly adding raw texture and personality to a room. Understated natural hues of colour and wood tones blend well and help to bring nature inside.
Old English Style Decorating
If you don't know where to start when designing an old English style, look to the sky. Much of the inspiration for the design style comes from the UK weather. Warm, cosy and snug furnishings and decorations help offset the English chill. The emphasis on comfort creates a style that is timelessly inviting.
Moreover, a boot room can be very useful when you live in the countryside. If you live out in the sticks, you'll know that everything gets muddy. Meaning, a place to store all of your boots, coats, hats and scarves away from the rest of your clean home could come in handy. Decorating the boot room with lots of wood features and dark green colours helps to create a transition between nature and the inside of your home.
Flowers and floral patterns work beautifully in a country home, they add to both the aesthetics and the atmosphere. Lots of colours brighten the interior and complement the country feel.
Strachan furniture can help you create the perfect classic countryside interior design in your home.