How Can Fitted Furniture Make your Home More Desirable?
Do you browse sale properties and home decor magazines, inspired by beautifully styled properties and want to make your home feel more desirable? 
Let's look at a few popular home improvement ideas that are often included in 'wow' properties, and that you can implement in your home.
Smart home connectivity
Smart home automation is becoming one of the most desirable extras that today's home buyers are looking for, especially amongst premium properties. Hardwired systems are often required to automate types of lighting, heating, security, blinds and audio visual systems, so how and where to hide all the background technology that powers them while still making it accessible for future maintenance? This is where built in furniture can help. 
Bespoke cabinets, panelling and even unique furniture pieces can conceal unsightly cabling and systems, create harmonious and stylish interiors without compromise.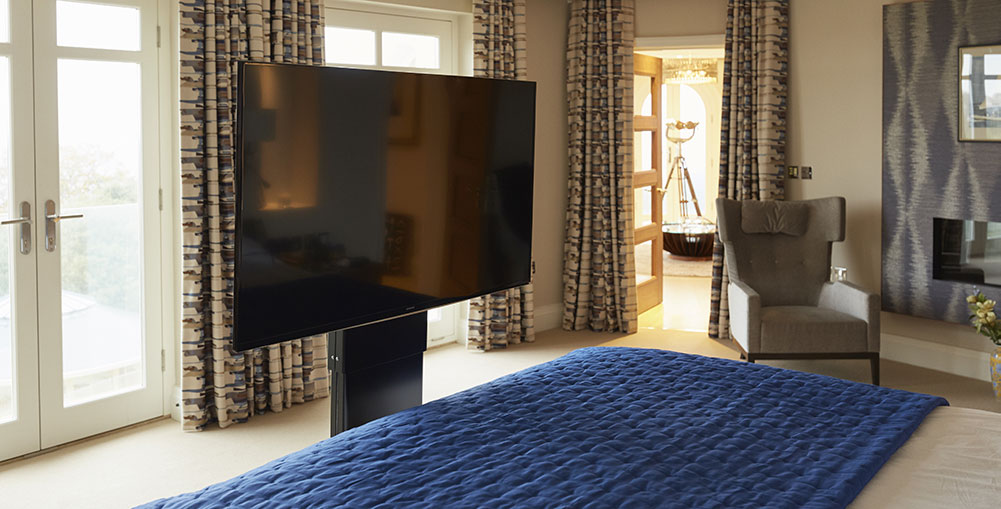 This automated TV slides back in and out of the bed at the touch of a button!
Enhanced TV viewing experience
Having a living room space large enough to accommodate a 42 inch flat-screen TV is more of an expectation than extra for most homeowners, even in London's smaller apartments. When room space is tight or awkward, Strachan's furniture designers are able to visualise bespoke lounge furniture layouts that maximise the feeling of spaciousness in small or difficult room shapes, and have clever solutions to accommodate large TV screens for comfortable viewing. They're also very adept at designing dazzling cinema rooms when clients want the ultimate cinematic experience.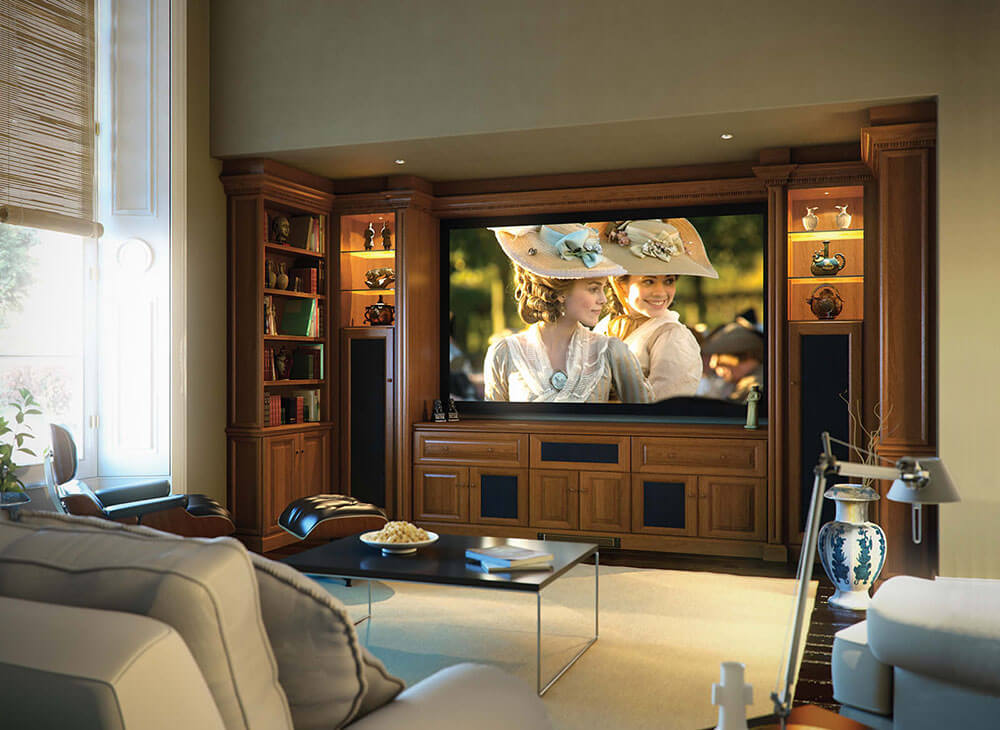 These meticulously crafted cabinets perfectly house the cinematic sized TV screen and tall speakers on either side. It's also fitted with a hidden cable management system to keep the aesthetic clean, and a custom built cupboard to house the Sky box.
A master bedroom with ensuite
Whether it's traditional, modern, small, or large, your master bedroom is arguably the most inhabited room in your home. Most people spend over a third of their lives in their bedroom so features to make you feel comfortable will be well used.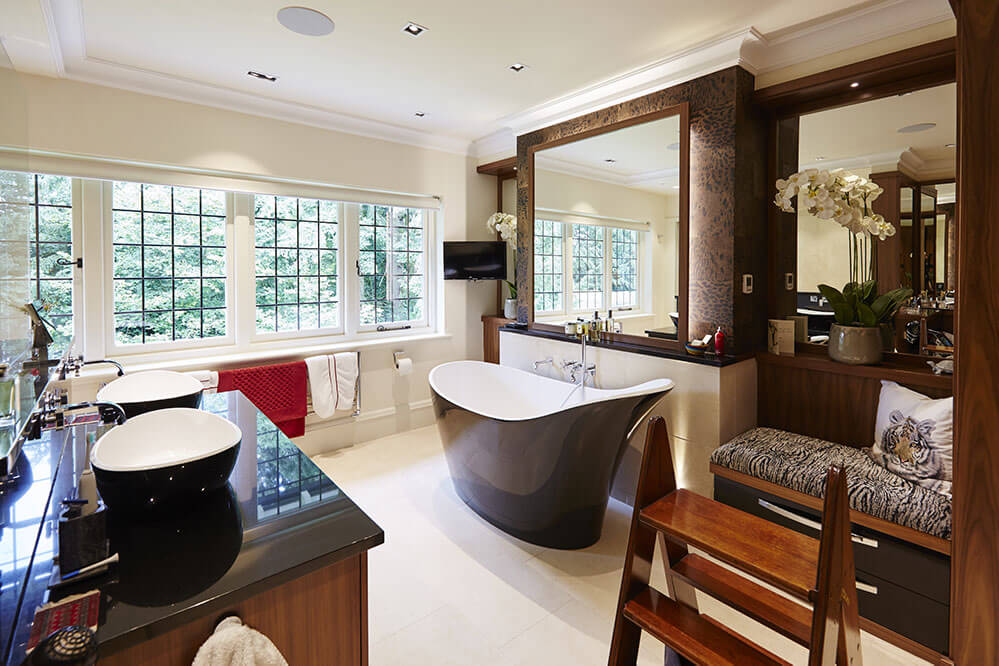 Fitted en suite bathrooms are very popular and desirable additions to master bedrooms. By choosing bespoke fitted furniture, you can have an ensuite bathroom crafted in the same style and finish as your bedroom suite, giving your home that extra wow factor.
Take a look at some of these other desirable master bedroom features that provide added comfort and luxury to their occupants. 
Bespoke Fitted Wardrobes
Significantly increasing your storage space, fitted wardrobes are an ideal addition to your master bedroom. Fitted to the exact measurements and shape of your bedroom, they provide a seamless look and feel too.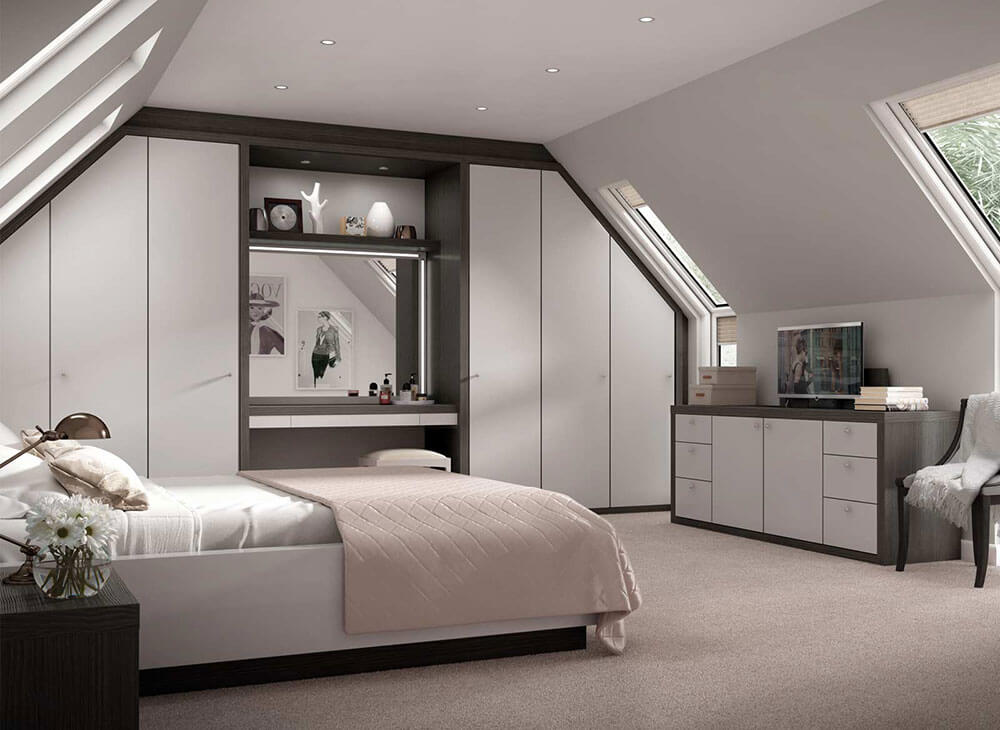 This fitted wardrobe includes a stunning dressing table with a mirror, LED lighting and even a matching stool. 
Bespoke Wardrobe Interiors
Beautiful and practical internal features make wardrobe interiors equally desirable, like glass-fronted drawers, slide-out shoe racks and pull down clothes rails.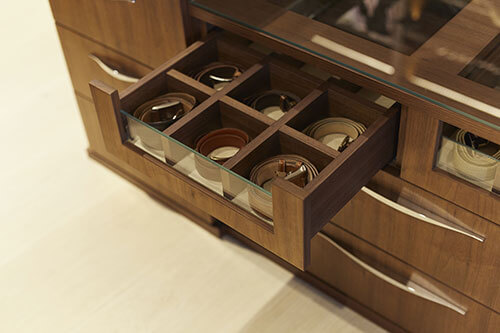 A Statement Bed
A lavish bespoke bed with a statement headboard and handmade bedside tables can make an incredible improvement to your room.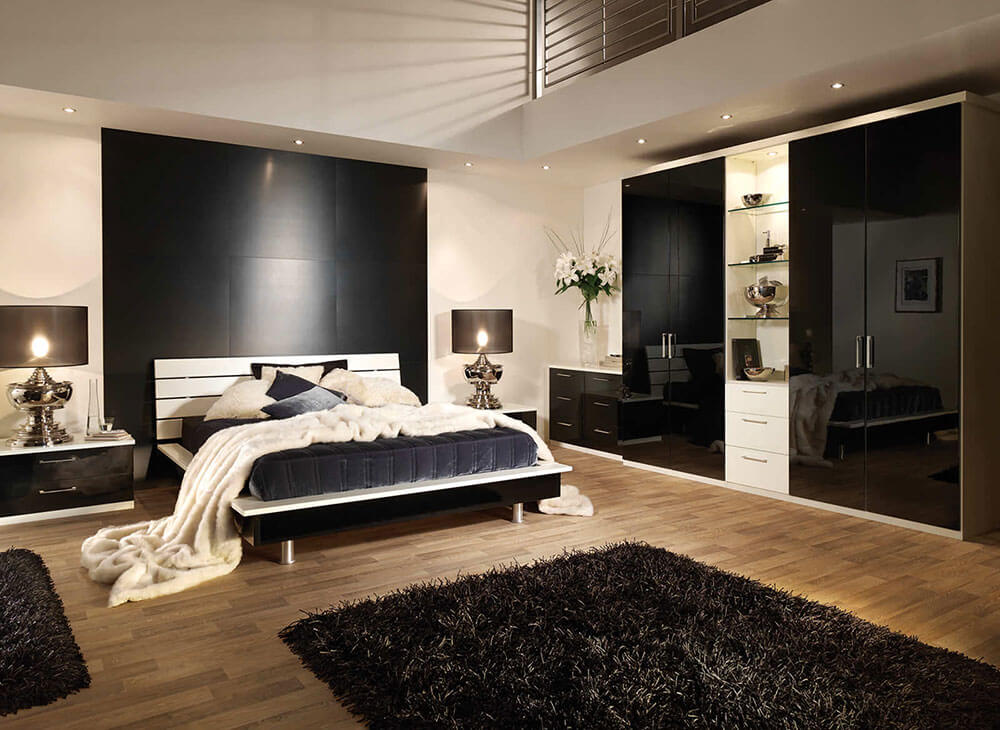 A Walk in wardrobe
Walk in wardrobes continue to become more popular, choosing a professionally designed and fitted solution means you can include bespoke features and personalised touches that off-the-shelf furniture doesn't have. Custom seating options, LED lighting, island units, and even bespoke dressing tables can really bring your design to life.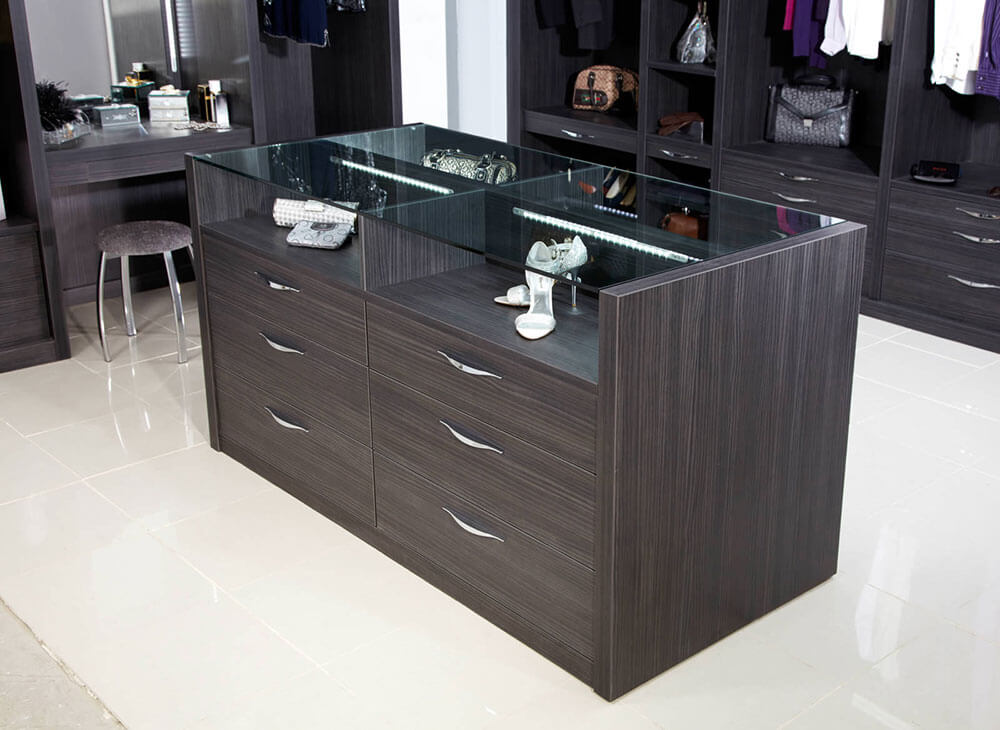 This custom designed island unit houses plenty of storage, useful glass worktops and uses LED lighting to highlight display areas for the owner's prized shoes and accessories.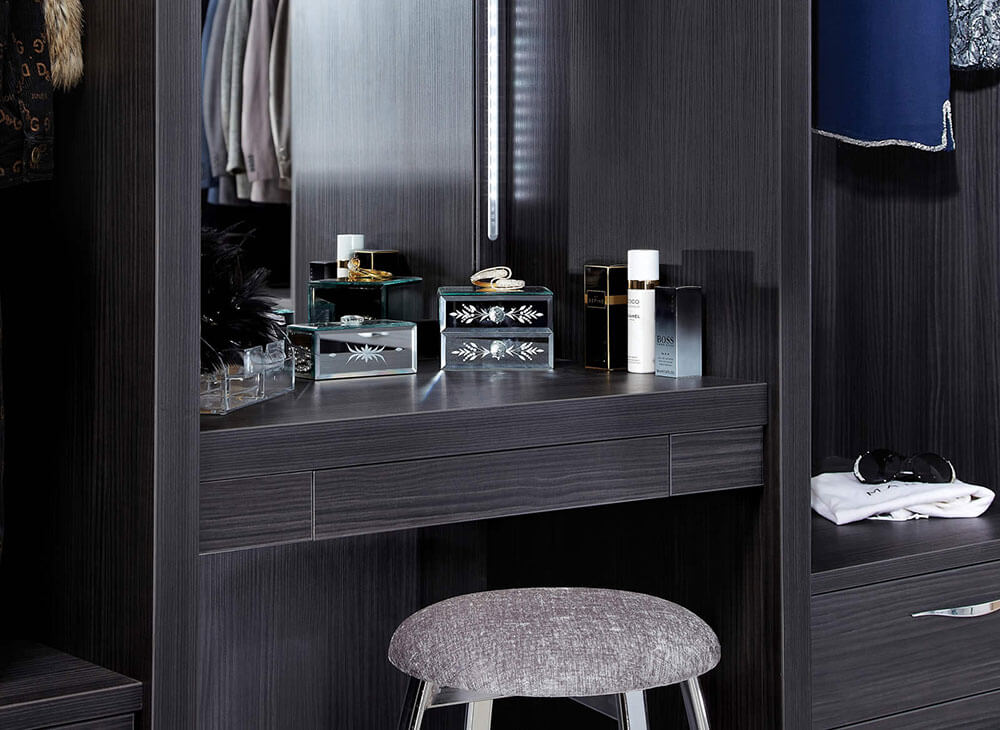 The above integrated dressing table has been thoughtfully designed with an LED lit wall mirror and complementary stool. A hidden jewellery drawer is even cleverly built into the table top.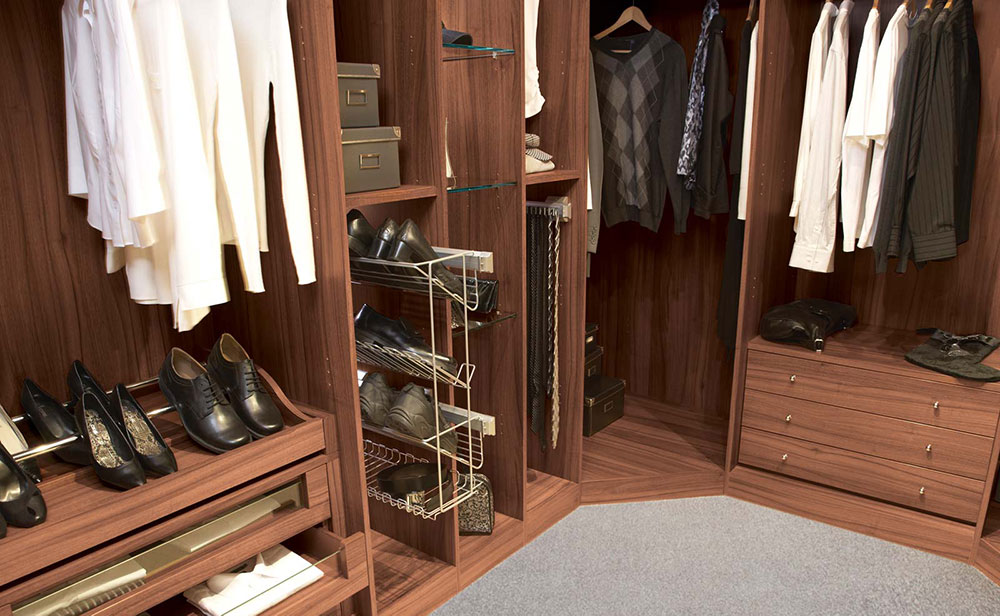 The bespoke walk in wardrobe above includes a slide-out shoe rack, a slide-out tie rack, and luxurious glass-fronted drawers. Making it simple to organise and access all of your clothes and accessories. 
Open plan living
Open plan living is no longer just a fashionable concept, but a mainstream approach to home life for many because of its versatility and the extra sense of space and light often found in these rooms. Creating a room space that functions and flows well can be helped by well planned and designed built in furniture.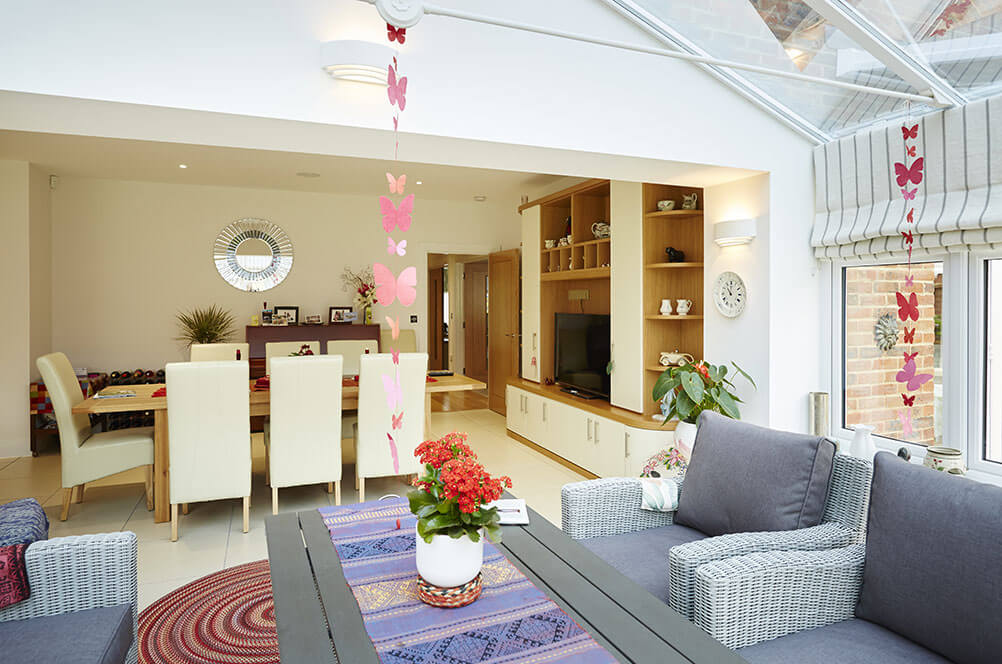 Here, bespoke furniture has been built to unite a conservatory extension with the original room, as well as providing handy storage for different activities over the day.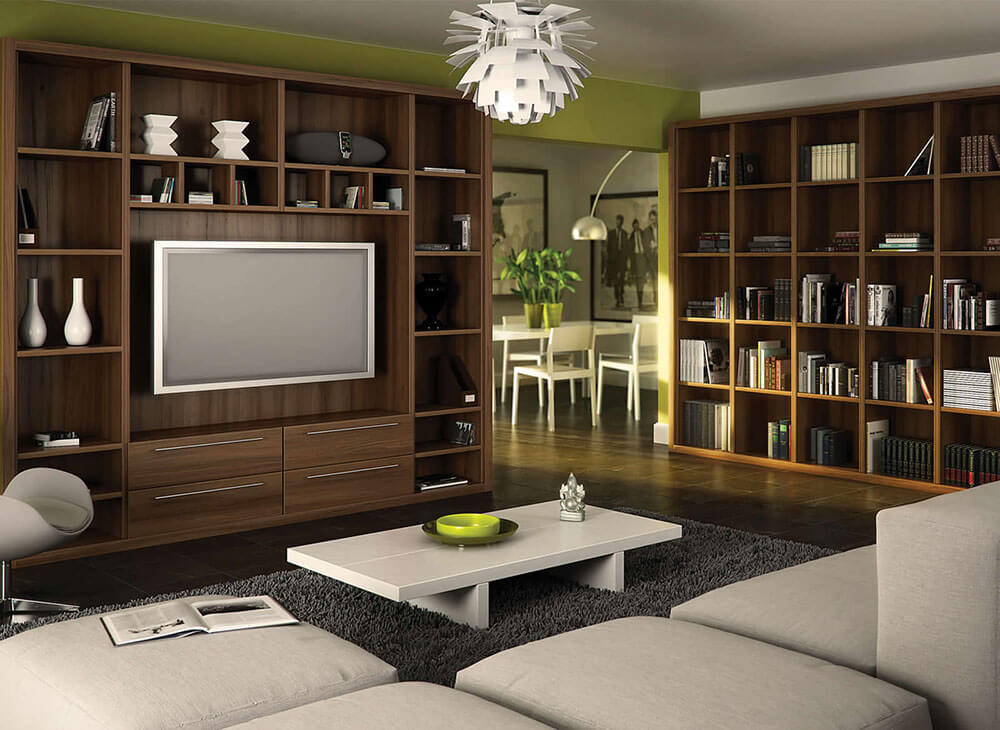 With lots of shelf space for decoration and storage, the cabinets in this open plan living room perfectly surround the TV. The bold stature and deep colour of the cabinets also helps to clearly define it as the relaxation space. 
Loft conversions
There are many reasons why you may want to stay in your current house, or indeed move into a property with the intention of extending upwards, and installing a loft conversion is a great way to provide more living space. It's a particularly desirable solution for expanding families and parents wanting to provide their growing teenagers with personal space to hang out with friends. 
The low, deep eaves of a roof space can store a great deal when cupboards and shelves are designed and built in effectively.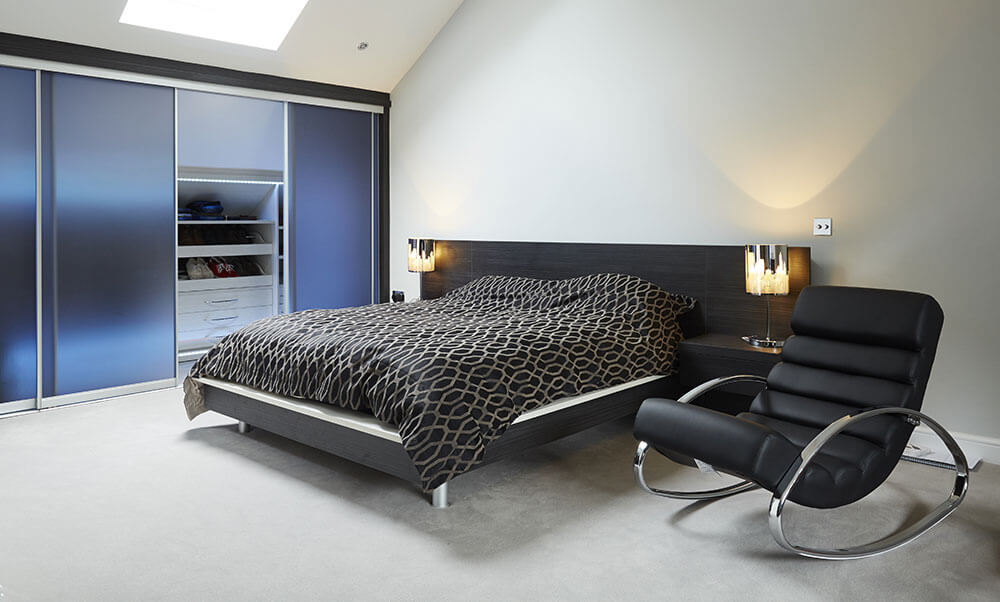 The challenge of fitting furniture to sloping ceilings is also best suited to a bespoke built in furniture solution: sliding wardrobes make an excellent option for this situation.
Plenty of storage space
Storage space is considered more than desirable for many home buyers, it's often thought of as an essential requirement, especially for city centre apartments where living space is at a premium. 
These built in overhead cupboards maximise storage in a space not normally utilised.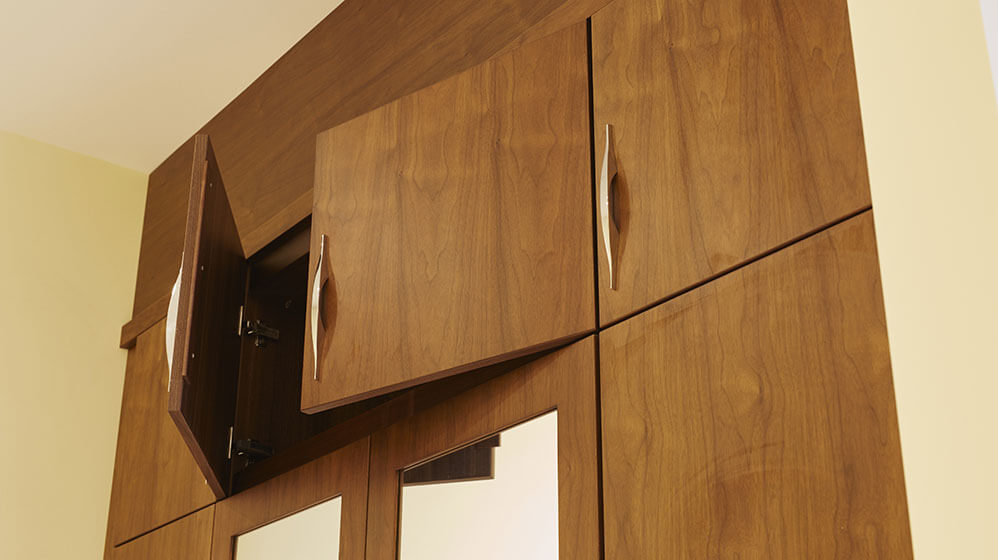 Building in plenty of storage to hide your everyday possessions can help if you desire the clean minimalist lines of contemporary styling.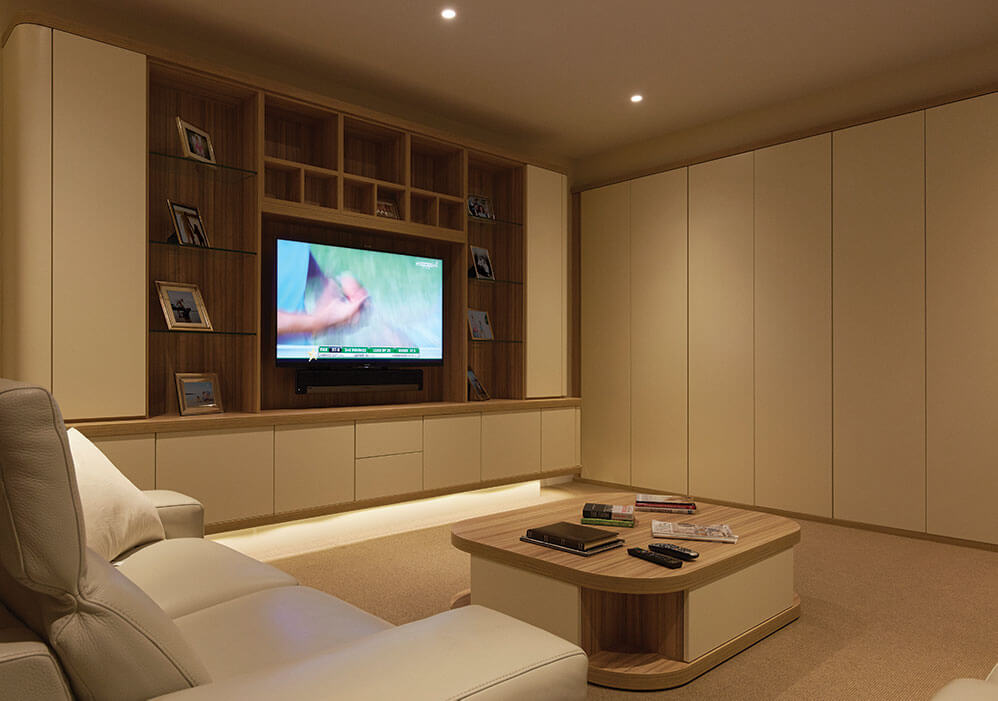 Sleek fitted cupboards hide the everyday, and reflect the serene and relaxed space of this home cinema room.