How Fitted Furniture can Make your Home More Desirable
Fitted furniture is a wise investment that can help to improve both the value and style of your home. Whether you want to make your house more appealing to potential buyers or just want to improve your interiors so you can enjoy them for years to come, bespoke furniture is an easy way to increase the desirability of your property.
One of the main ways bespoke furniture designs can do this is by offering additional storage space. Built-in furniture, such as wardrobes and cabinets, is the second most important factor to modern homebuyers, according to research by global real estate portal, Lamudi. These clever storage designs help to keep a room looking spacious and organised, while simultaneously complementing its style.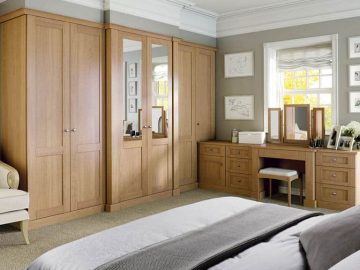 Quality fitted furniture also has a greater longevity than many other designs and is lower maintenance, requiring no assembly or replacement. The average lifespan of value for a piece of furniture in the UK is between 3 – 6 years, dependent on quality. Due to its superior design and craftsmanship, fitted furniture has a much longer lifespan. At Strachan, all our furniture is covered by a comprehensive 10 year guarantee.
The bespoke aspect of fitted furniture is another factor that makes it highly desirable. This is particularly important when it comes to awkward spaces. Standard sized furniture is not always ideal for unusually shaped rooms, whereas bespoke furniture can be designed and built for specific spaces. Whether it's a wardrobe fitted flush to a sloping ceiling or a shelving unit that is precisely measured to house your books, a uniquely made solution will help create a furniture design in the most beneficial form.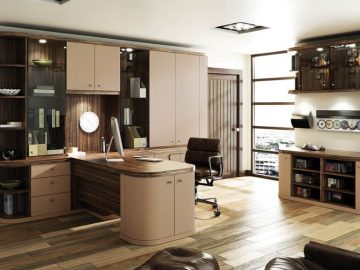 This is not only limited to the exterior aesthetics either. The interior design of fitted furniture can be configured exactly to your needs as well. If your storage is made to suit your fashion, professional or entertainment collections, clever internal features can be added that mean you don't have to compromise on space. Filing systems can be included in your home office drawers or adjustable hanging rails in your wardrobes, making retrieving and storing away items so much easier.
In addition to offering more storage, bespoke furniture can also be personalised to reflect your tastes. With a wide selection of contemporary, classic and traditional deigns, along with a variety of wood and painted finishes, your furniture is made exactly how you want it. It can also be finished with your choice of designer touches, from handles to LED lighting, meaning your room looks exactly how you imagined.