How to incorporate lighting into your home
When it comes to interior design, it seems all too easy to neglect the importance of good lighting. However, throughout January, natural lighting is at a low, which can have a real impact on the atmosphere of your home. It is therefore important to consider clever interior lighting solutions, which bring a sense of luxury to your space and keep it feeling warm and welcoming throughout the entire year.
Firstly, you will need to consider what colour light you want in each room. There are different types of coloured lighting and your choice will set your room's mood. Warmer lights are ideal for relaxing areas, such as your bedroom and living rooms, whereas whiter lights are recommended for illuminating rooms such as the kitchen. At Strachan, we can create bespoke lighting features that match your existing lighting colour for a consistent look.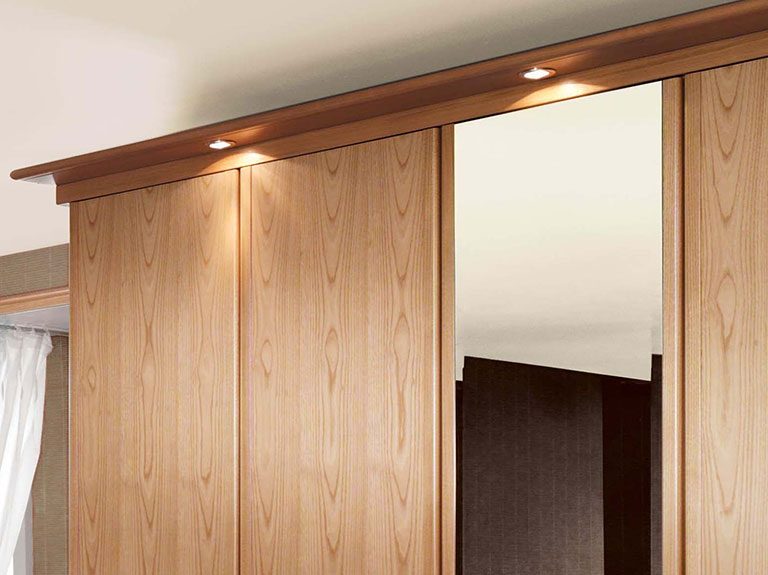 It's a good idea to consider the lighting in your bedroom, as the right lighting can help you sleep at night and ease you into early mornings. 
We can install strip or LED lighting on your wardrobe doors or interior lights to illuminate your clothing and accessories for a gentle start to your day. 
And to ensure you are looking picture-perfect before stepping out the door, you can configure our mirrors and dressing tables with bespoke lighting.
For a more relaxed evening, we can also install integrated light switches into your bed headboard. This allows you to leisurely read in bed without the fuss of having to get up and turn the light off.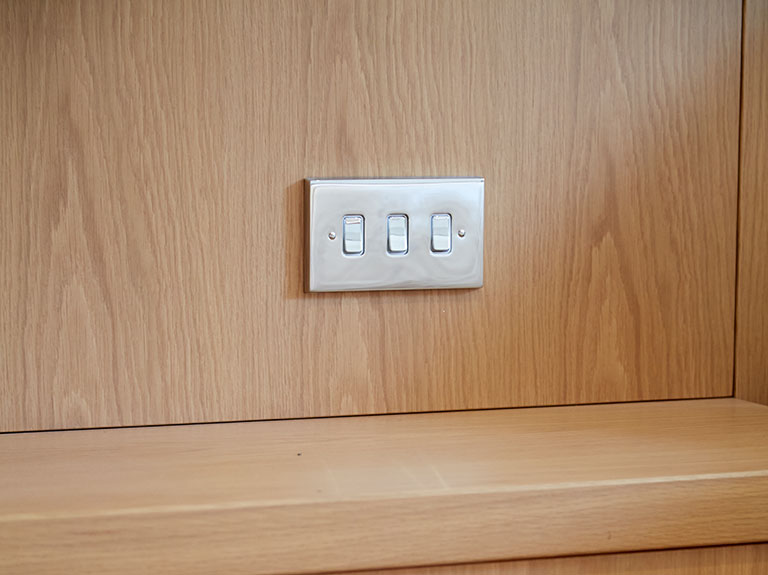 In addition to making your life more comfortable, good lighting can also showcase your home's best features. Installing uplighting above a bookcase or back lighting behind a shelving unit will draw attention and create elegant focal points. This can be particularly effective when used alongside glass shelving and display cabinets to highlight prized trophies, treasured possessions and favourite family photos.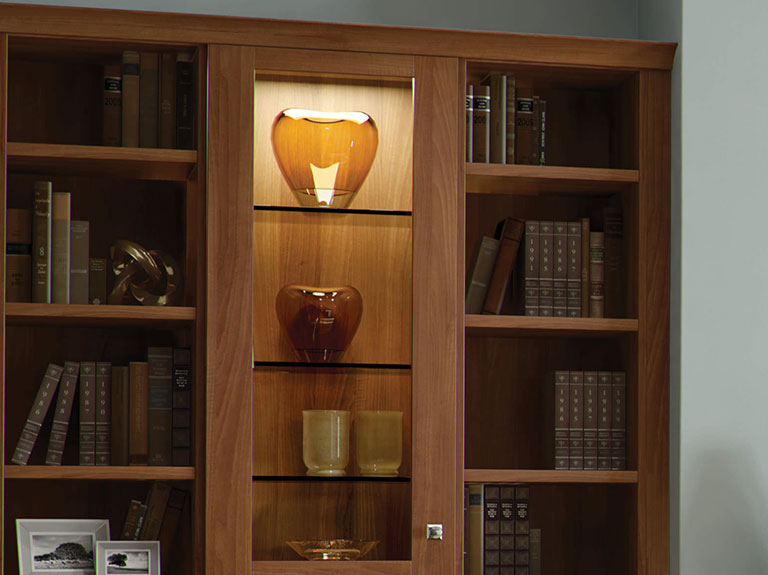 As well as thinking about how you want to incorporate your lighting alongside your furniture, you should also think about the type of bulb you are using. Energy efficient bulbs are an economical choice and one that will save you money. LED lights are perfect for creating a designer look that is friendly on the environment.