The Confident Glamour of Art Deco
The Art Deco style originated in Europe as early as 1908. It was particularly present in Paris but didn't reach international popularity until after World War I. By the 1920s and 30s, it had been popularised across Western Europe and America, thanks in no small part to the mass production of soft furnishings and decorative items in the distinctive anti-traditional look.
The accessibility of the architectural style meant that Art Deco was also prominent in city skylines across different continents. One of the most iconic examples of Art Deco is the Empire State Building, which was designed by Shreve, Lamb & Harmon and constructed in 1931. The clean, contemporary curves and angular structures made an appearance in suburban settings until the end of the decade. However, it has since experienced a revival in both interior design and architectural trends.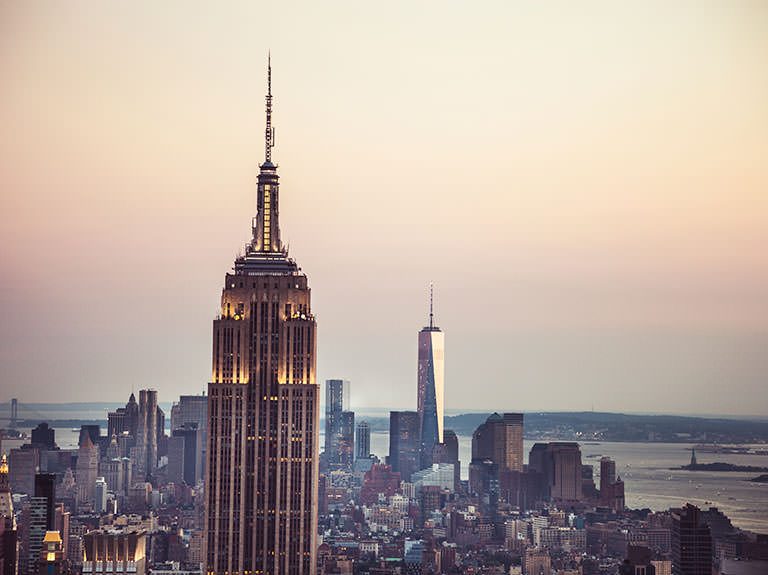 The style
The Art Deco design style allowed individuals to promote a sense of wealth and sophistication in their homes, with early Hollywood glamour providing a great source of influence. Materials were used to evoke a sense of theatrics, with finishes such as chrome, glass and glossy lacquers being juxtaposed with equally bold fabrics, like furs, silks and satins.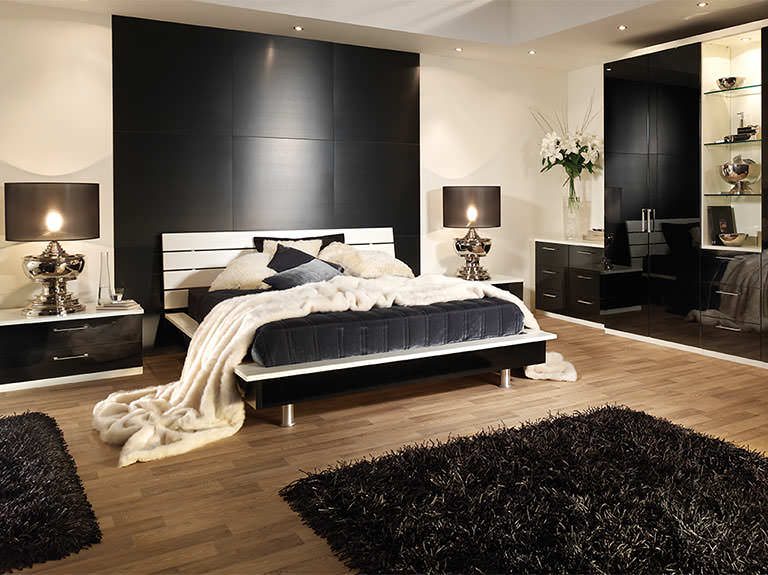 As well as going dramatic with their materials, Art Deco interiors also used eye-catching shapes. These could comprise of geometric patterns, curved profiles or angular furniture pieces, along with stylised motifs that took inspiration from everything, from travel to nature.
Get the look
Colour scheme
To achieve a modern take on the Art Deco look in your lounge or home office, keep your overall colour scheme quite neutral. Creams, beiges and softer greens are a good palette for larger rooms, with your choice of decoration and soft furnishings bringing a sense of personality to your space. For bedrooms, you can try going for something more eye-catching, opting for high shine blacks, silvers and reds to create a distinctive atmosphere.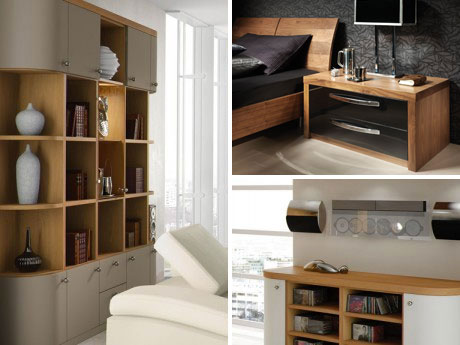 Flooring
Keep your flooring simple. Plain yet lustrous floors were common throughout the era, so go for linoleum, tile or polished woods. You can then overlay your flooring with a large rug in a bright bold pattern or contrasting colour. This is the ideal way to achieve the Art Deco style from top to bottom, while also keeping your room versatile.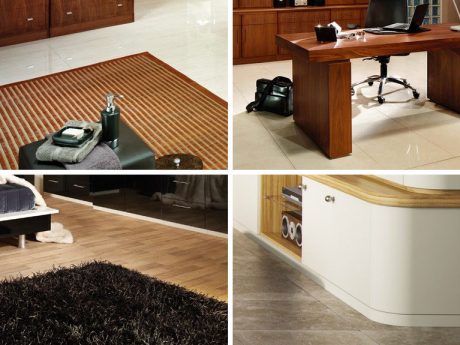 Furniture
Similar to your flooring, your larger furniture items can be subtle and finished in softer painted or wood shades. In terms of their design, look for clean, sharp lines and smoothly curved profiles across your cabinets and wardrobes to achieve the strong and streamlined look.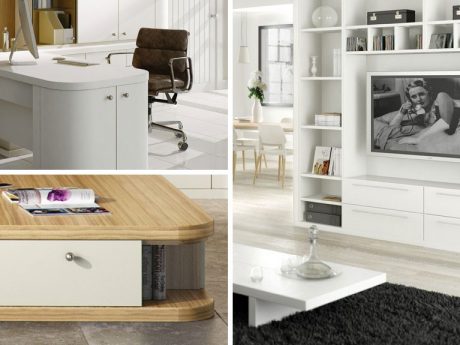 Lighting
Statement lamps and shades are the epitome of Art Deco so go big when it comes to your lighting. Reflective materials like chrome are a popular choice, as is high shine black or red. Alternatively, add grand looking etched or enamelled glass chandeliers and lamps.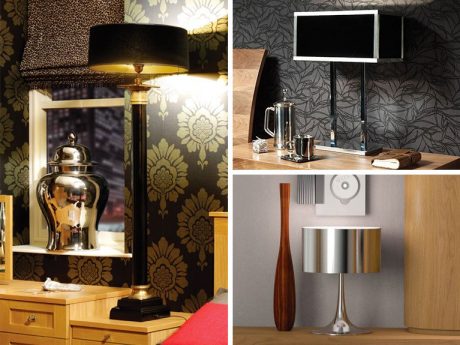 Finishing touches
Choose soft furnishings that display strong geometric patterns. You should also keep an eye out for any decorative touches that feature a stepped profile, as this is an iconic Art Deco design, such as pictures frames, mirrors and vases.