Tips to Utilise your Home's Awkward Spaces
With modern homes in Britain now around half the size of the average house in the 1920s, homeowners are getting creative with the little space they have. 
Whether it's the cramped confines below the stairs or that narrow corner of a hallway, there's a huge array of clever solutions to make use of every inch of your home.
Here are just some suggestions to help you create a more open and spacious atmosphere you'll enjoy every day.
Create a cosy seating area under windows
If you have large windows limiting your wall storage area, try introducing a seating area there. This may consist of low level cupboard or drawer units with a cushion or seat pad on top for comfort, creating a usable space with additional under seat storage.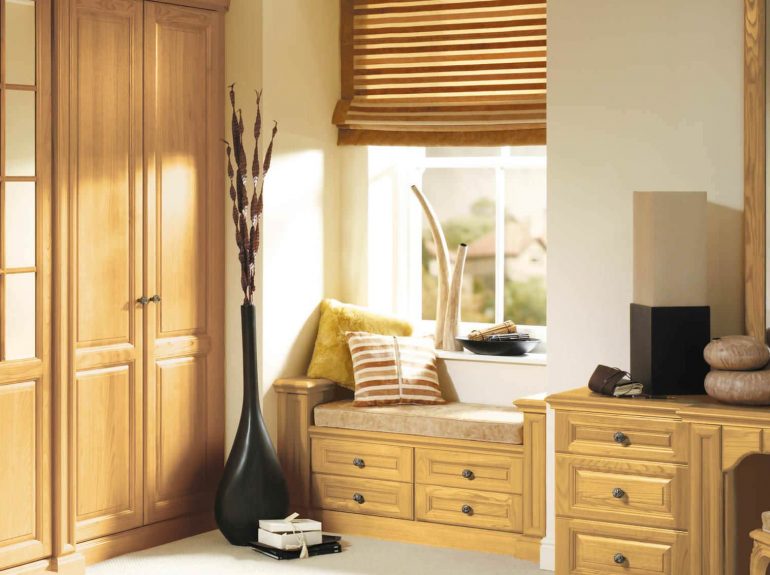 Invest in fitted furniture for sloping ceilings
If your bedroom or lounge has sloping ceilings or strange angles then it can be very difficult to find freestanding furniture pieces that work in your space. Spending wisely on bespoke furniture pieces made specifically to your room will serve you much better. Not only do they have a longer lifespan, but you'll find that those high ceilings and odd angles can all be used for additional storage space: something freestanding pieces just cannot offer you.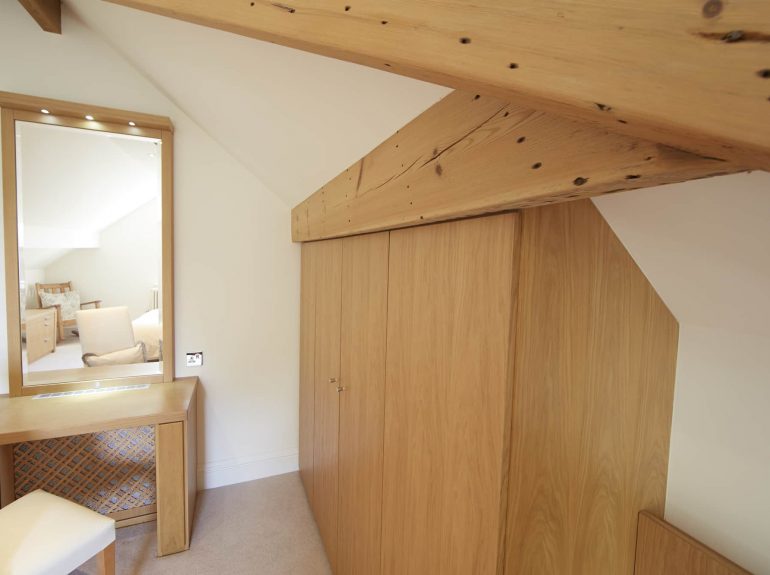 Get creative with your staircase
While stairs are an obvious necessity for multi-storey properties, they commonly take up more of your home than they actually require. There is a wealth of space under your stairs, which can be used for a multitude of purposes. Turn it into a cosy seating area or convert it into custom storage for shoes, coats or even books and DVDs as part of an open plan home office.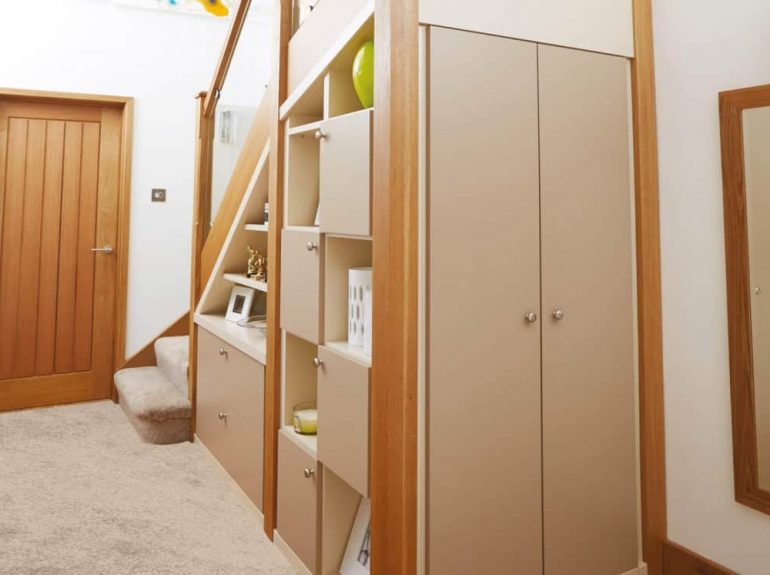 Make small rooms multi-purpose
Sometimes a spare room is just a little too small to be a dedicated guest room. If a bed dominates the majority of your floor space then you may want to put it to purpose as a home study instead. However, a wall bed gives you the best of both worlds. Folding away discreetly into the carcase of your wardrobe, these convertible beds allow you to make full use of your home office through the day, while transforming into a fully equipped spare bedroom in a matter of seconds for overnight visitors.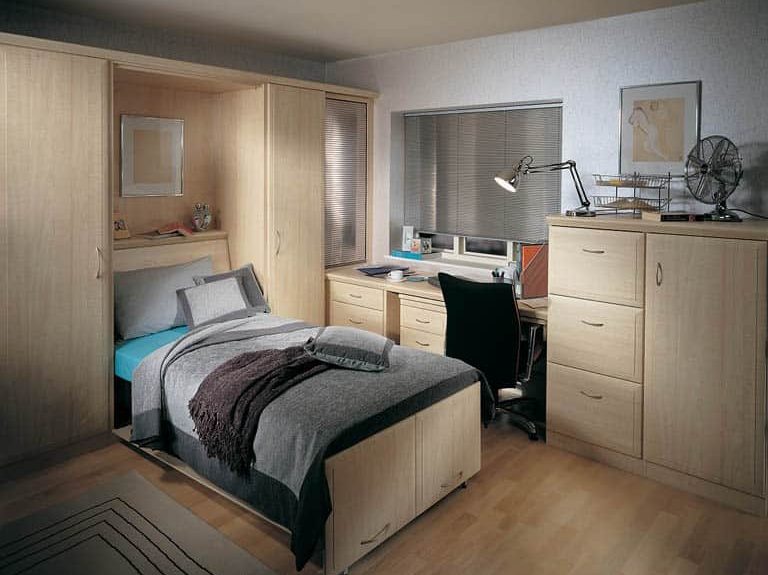 Use bespoke furniture to mask beams 
Some period properties feature beams, which can create an irregular or uneven look. Many of these features are protected under the listing of the property, making it difficult to find solutions. Bespoke furniture designs can be fitted against these beams, hiding them from view with your choice of beautifully finished wood or painted wardrobes, complete with clever storage solutions to suit your needs. These leave the protected features of your home untouched, while giving you complete control over your room's design.