Maximise your home's potential with a multi-use room
While, traditionally, rooms have been given their own 'purpose', modern living means that flexible spaces are a far more practical way to make the most of your home and enhance your lifestyle. But creating rooms that have multiple functions is not always easy. While you're busy integrating the 'practical' features you need, it's easy to lose sight of aesthetics.
With Strachan's range of bespoke fitted furniture, however, it's simple to create multi-use rooms that look fantastic. With ingenious built-in features, as well as inspiration from our designers, you can create a room that effortlessly blends flexibility with style.
Take the classic guest room. When it's not a welcoming space for family and friends, why not make it your haven for work and study? Thanks to Strachan, your home office – with bespoke office furniture in the style of your choice – can include a fold-down, which transforms the room in seconds, from comfortable bedroom to productive workspace. Our fold-down beds are also a great choice when older children leave for university, creating space so their room can have an alternative use while they're away.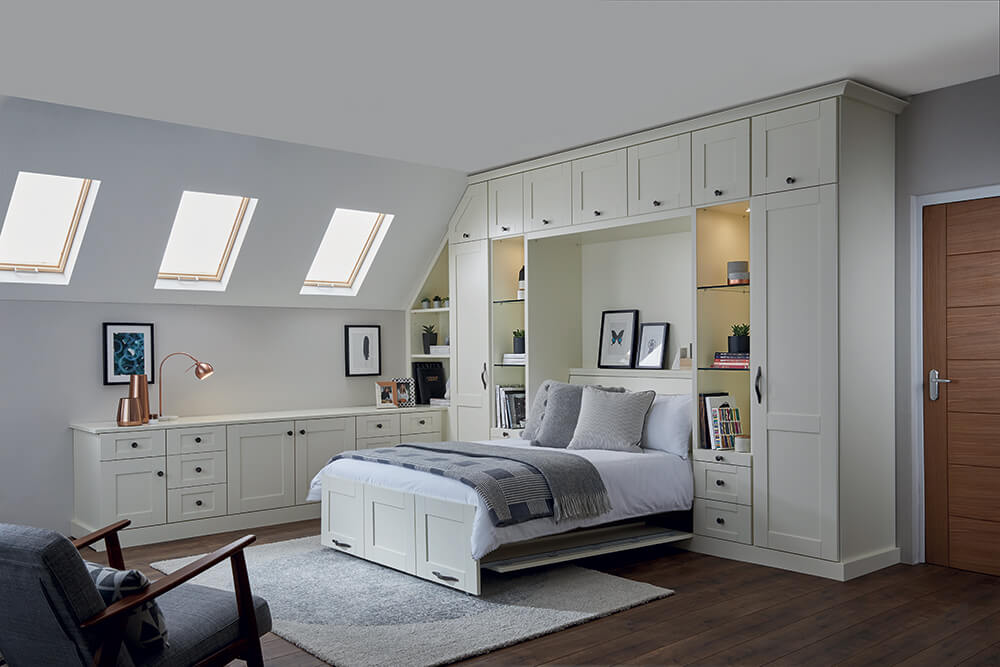 But you may not want a home office that's separate from the family. A place to work or study in the heart of the home is becoming more popular. A Strachan fitted lounge with integrated, dedicated work space is the perfect solution and makes great use of even awkward areas.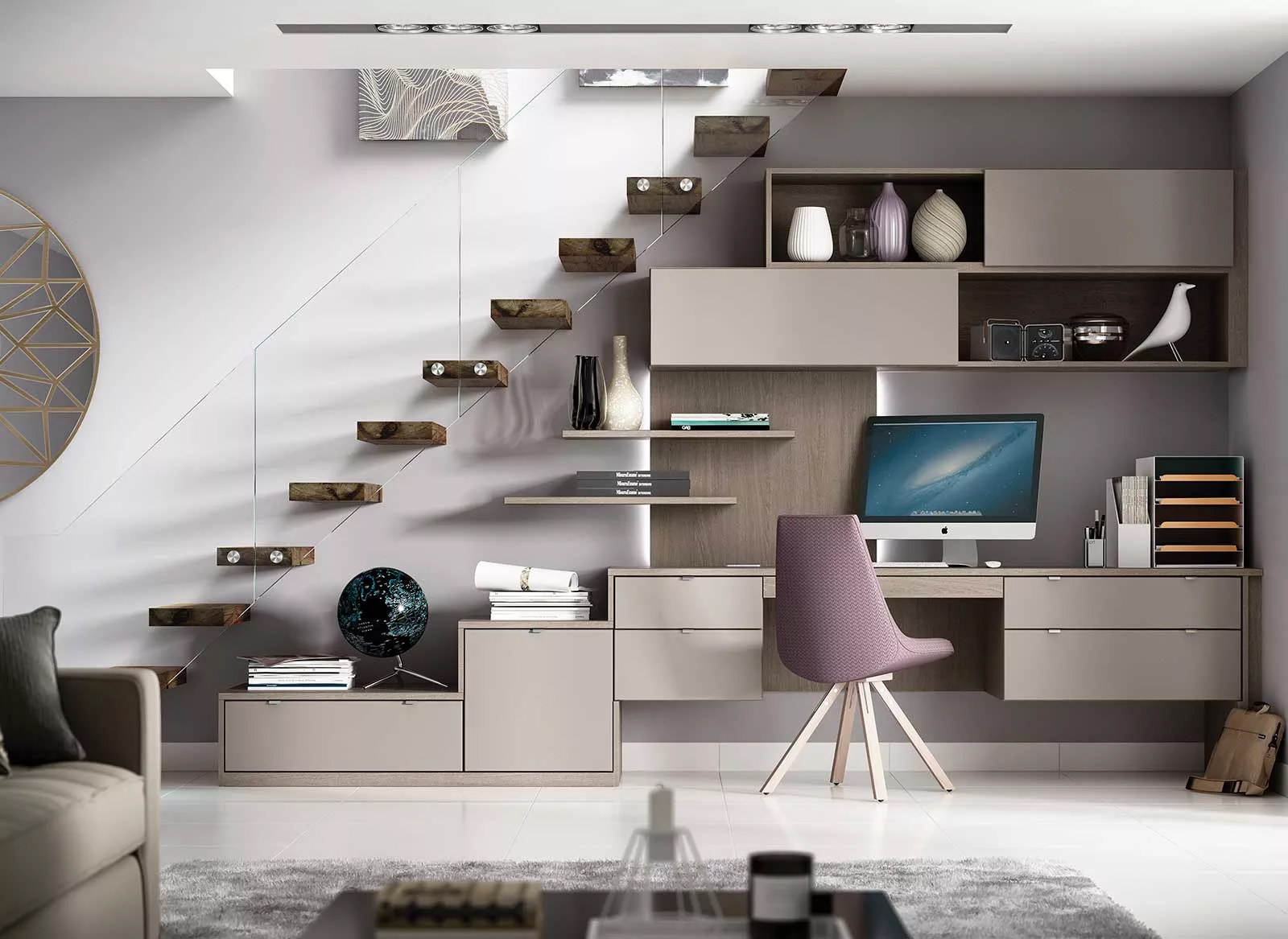 With contemporary, classic and traditional fitted furniture ranges, you can create a bespoke lounge that includes a spacious desk, storage and shelving all built in, perfect for work, study or simply doing the household admin.
You could create a room that works hard as an office on a weekday and becomes a library for reading and relaxing at the weekend. Strachan can design you a fitted study, in your preferred style and with a range of ingenious details, that's just as equally suited to your collection of books, creating a reading room you'll long to retire to.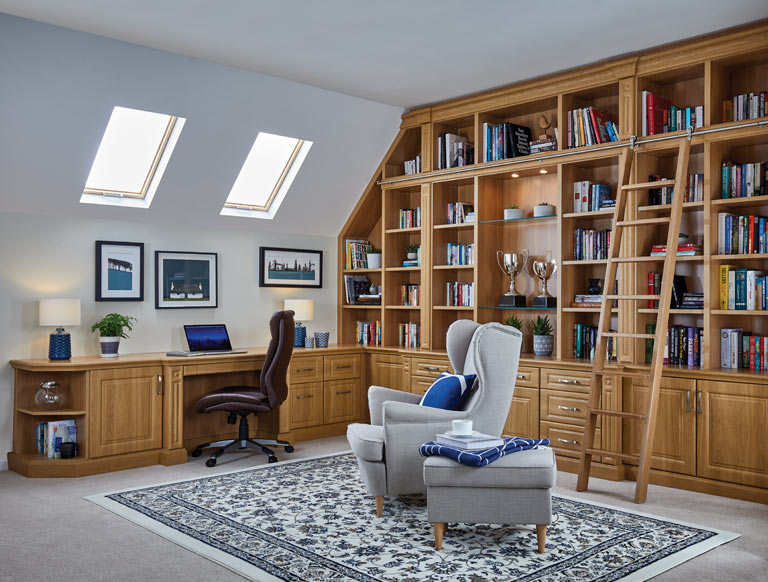 You could also spend time away from work relaxing in a luxurious Strachan fitted lounge, that transforms into a state-of-the-art home cinema room, at the touch of a button. Our designers can integrate the latest technology and mood lighting to make the movie experience all the more special – and then it can be hidden discreetly away when you want the room to become your elegant or contemporary lounge once more.