How to refresh your home this spring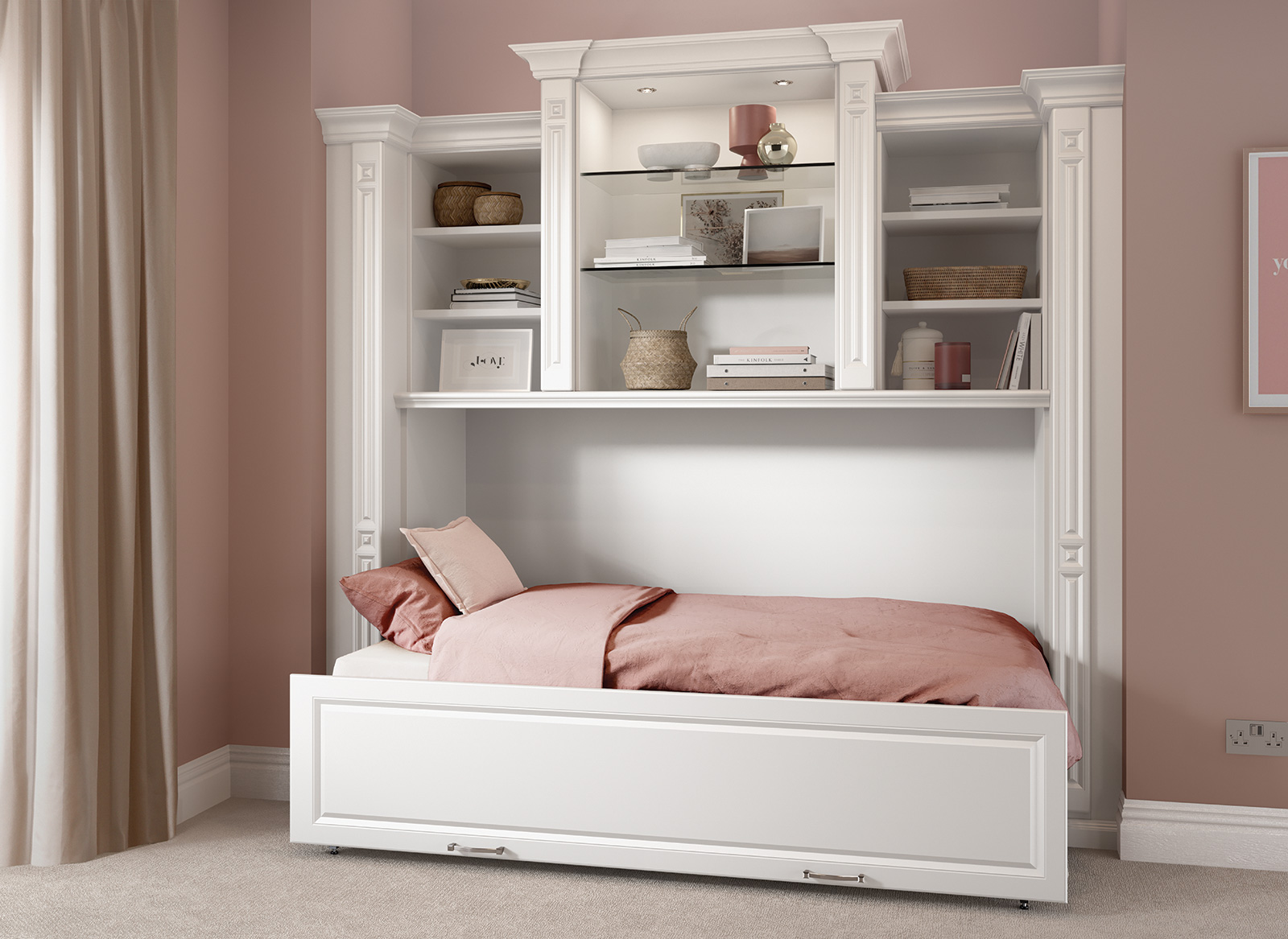 How can fitted furniture transform my home?
Spring is the time of year to refresh your home. The nights are lighter, the weather is warmer, and your home suddenly becomes a hub of renovating, rearranging and decluttering. Aside from partaking in a spring clean, have you considered how you can refresh your home décor to maximise space in your home? The addition of fitted wardrobes could help transform your bedroom. A bed that folds can help you utilise floor space for another purpose. Having Strachan fitted furniture in the home is the perfect way to declutter and improve utilisation of certain spaces, for example, making the most out of a guest bedroom that doubles up as a dressing room or a home office.
With Strachan's range of bespoke fitted furniture, our team of bedroom designers have years of experience creating incredible rooms and bringing designs to life. With our ingenious built-in features alongside their specialist knowledge, we are able to present you with designs that combine your decluttering desires with a fantastic aesthetic.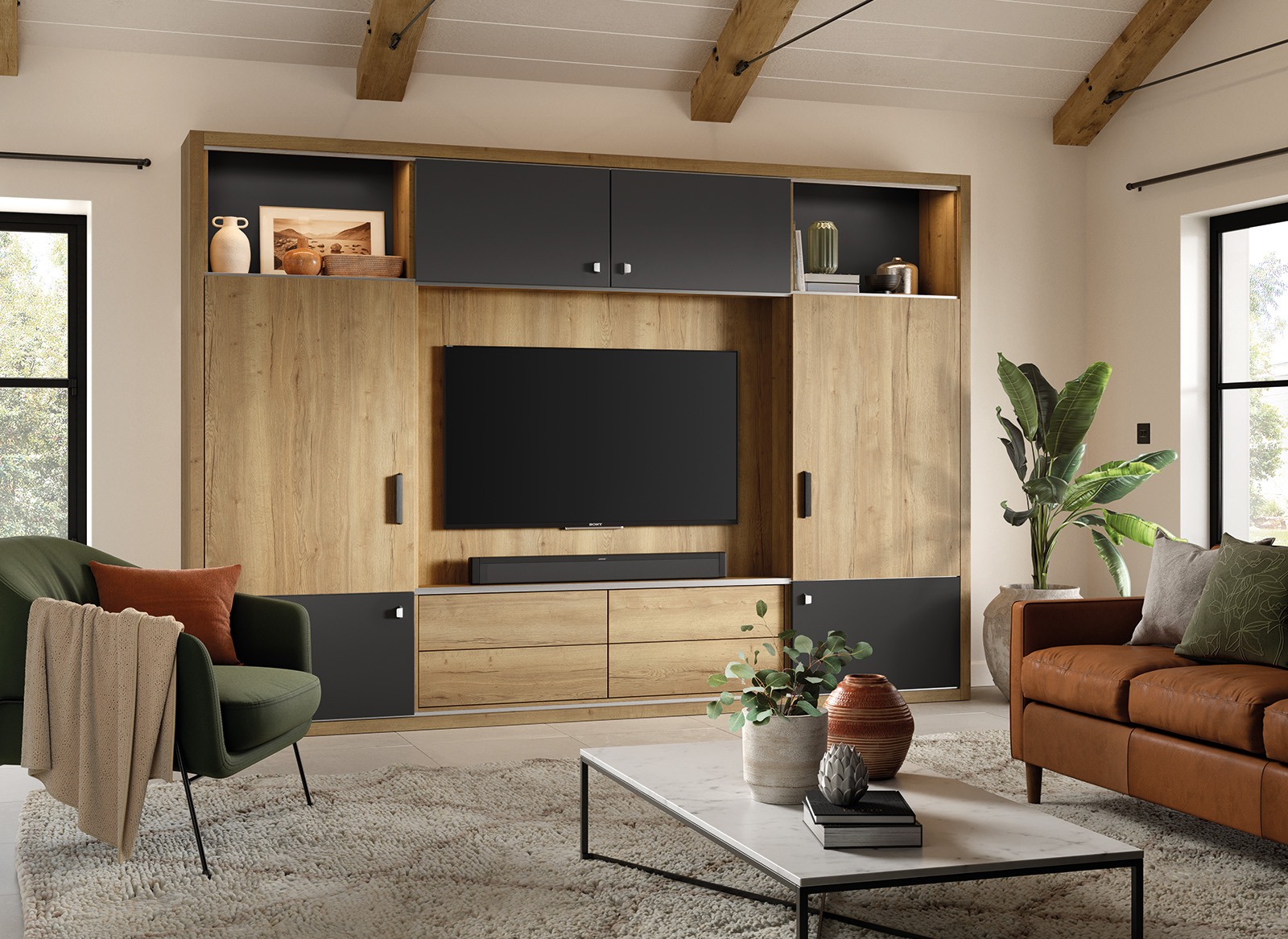 Transitioning from winter to spring usually triggers fresh ideas. Blooming blossoms inspire new colour palettes, summer preparations begin and homeowners are ready for something new; something that looks great but also oozes practicality. Projects come in all shapes and sizes, from complete renovations of rooms that have been empty for months to a rearrangement and refresh. Every year, over 93% of households in the UK undertake a spring clean, if you are one of those, keep reading to find out how Strachan Furniture Makers can transform your home.
Declutter with fitted wardrobes this spring
When you think of decluttering, you may not initially consider adding furniture into your home but for example, fitted wardrobes in a bedroom are a great use of space. By freeing up bedroom space, you can get creative with your interior design and introduce decorative accessories such as plants and ornaments into the home. We can help you to create that extra space you desire.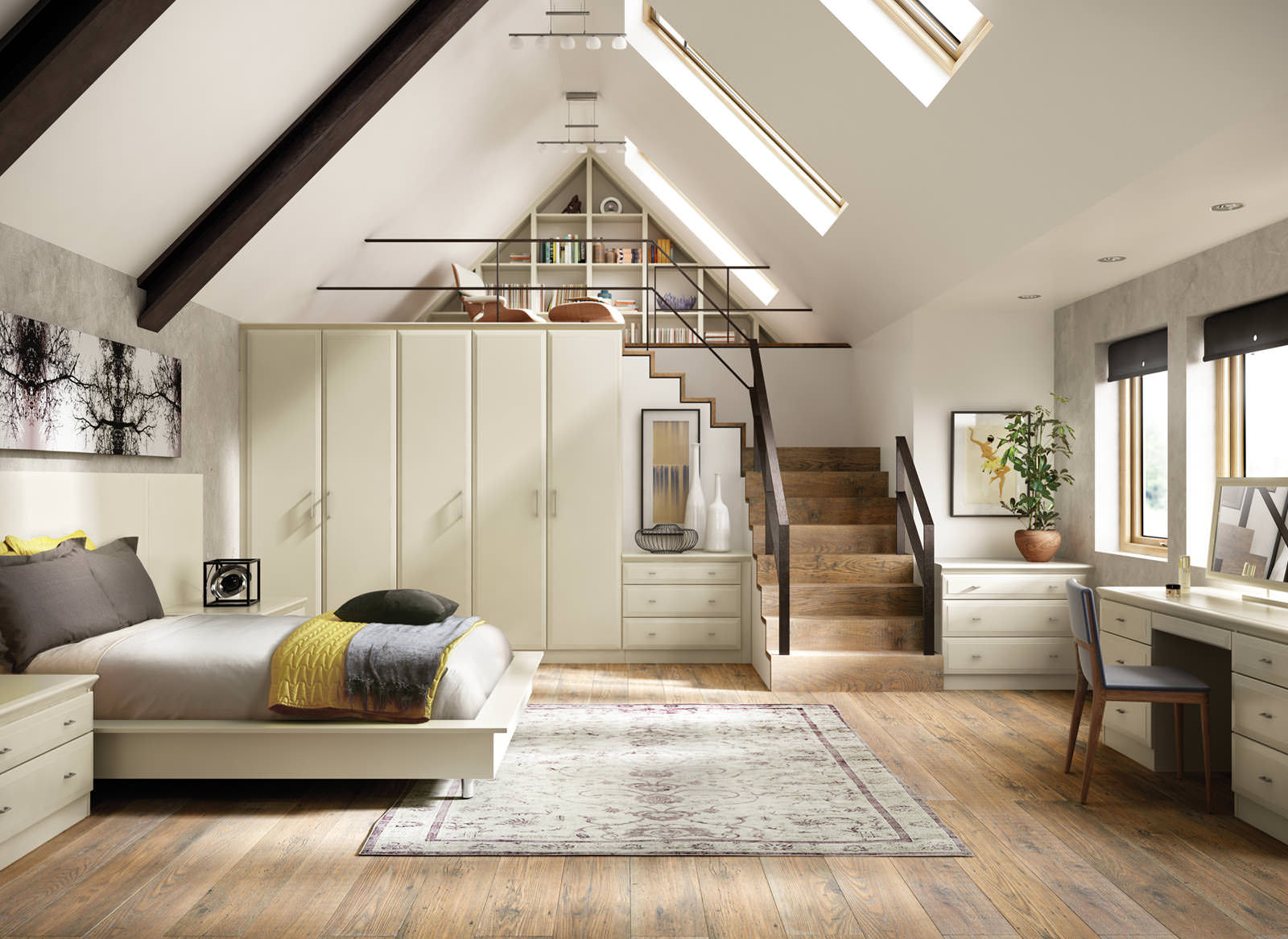 Fitted bedroom furniture has a revitalising power that completely transforms the look and feel of your home. At Strachan Furniture Makers, our fitted wardrobes create a sophisticated aesthetic with plenty of practical storage that maximises space for spring, summer and beyond. Our team of bedroom designers are experienced in working with the most awkward of spaces and our extensive range allows us to create a style to suit you and your new visions. From contemporary gloss textures and LED lighting to traditional oak finishes and bespoke shelving, our bedroom designers are on hand to help you refresh your bedroom décor.
As well as the aesthetical benefit, a functional advantage of fitted wardrobes is that they fit into the spaces that freestanding wardrobes can't. This is just one of the many reasons they are ideal for a home refresh project. With more and more home projects leaning towards modernisation, having handle-free fitted wardrobes combines a chic, modern look with practicality. For rooms with less space, sliding doors go hand in hand with functional fitted wardrobes. They offer a stylish space-saving solution, and Strachan have a variety of design options that come with a smooth soft close action.
Maximise modern living spaces with Strachan
The increase in modern living means that homes need to be more practical than ever before. Multi-use rooms help enhance this lifestyle, and this is something Strachan's range of fitted furniture encourages. Wall beds are not only useful but help create an aesthetically pleasing living space in any room. For example, adding a bed that folds into a studio apartment means you can transition from bedroom to living space within minutes, leaving you with an uninterrupted floor space. Custom wall bed finishes mean any design will complement the existing aesthetic within your home, or you could even choose something that works great with the new style of décor you are focusing on.