An Elegant and Spacious Dressing Room
Fitted Furniture in New England Dove White Finish
Pure Elegance
Mirrored Wardrobe Doors
Strachan were honoured to be invited to help design and bring to life a dream dressing room for our customer's traditional home. Incorporating stunning mirrored wardrobe doors and finished in a beautiful dove white hue, natural light floods the room and accentuates the feel of spaciousness.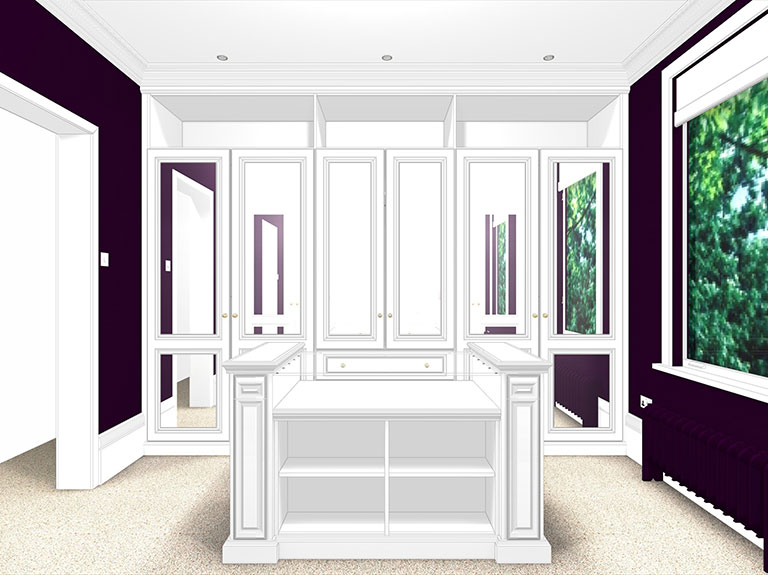 Traditional and Functional
AN OPULENT ISLAND UNIT
An elegant island unit was designed and positioned central to the dressing room for a bold focal point. The unit is finished with a suspended glass top for an extra touch of luxury. The moulded pilasters frame this unit perfectly tying in the feel of this traditional property with its recent modern refurbishment. Full of storage, the island unit includes luxurious soft closing drawers to one side and an open section with adjustable shelves to the other.
Luxurious Detail
Antique Brass Dahlia Handles
Brass finish handles beautifully contrast the dove white finish, whilst floral detailing subtly invites nature inside. Intricately detailed and full of storage features, this New England dressing room is the ideal place to dress in style.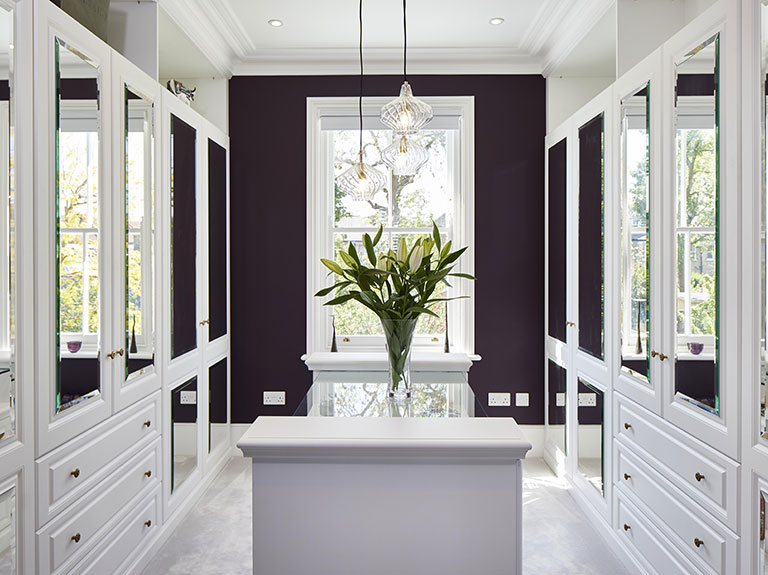 The Strachan Brochure
Order a free copy of the new Strachan brochure for design ideas and inspiration. Find elegant bespoke designs for bedrooms, lounges, walk-in wardrobes, home offices, libraries and more. Browse at your leisure and discover the ideal way to transform your home.
Request a new brochure