How to Integrate Technology into your Fitted Furniture
When it comes to your interior design, marrying up furniture and technological devices delivers innovation and convenience with stylish design. From TV screens to music systems, our homes are made to be enjoyed and therefore your fitted furniture can be made to accommodate a range of features and functions.
Our expert designers have created clever solutions that beautifully integrate cutting edge technology with our classic, contemporary and traditional ranges of furniture. Whether you want to make your work day run a little smoother or simply want to make your lounge a hub of entertainment, our furniture will be made bespoke to perfectly suit your needs and complement your tastes.
Decorative Touches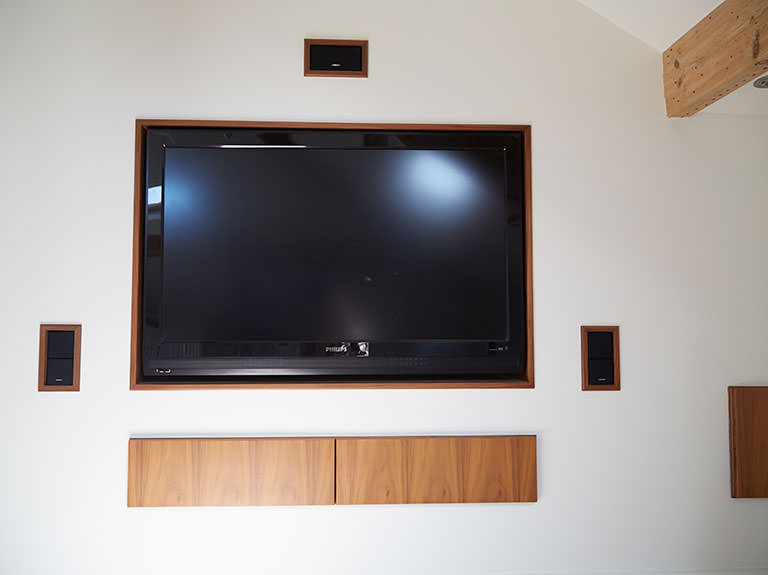 As well as providing practicality and storage space, our designs can also create stunning aesthetics in any room of your home. When it comes to your gadgets, our wood finishes can create the perfect frame. These are made to measure and can draw attention to your inset speakers and screens, elegantly tying together your entire furniture collection.
Clever Designs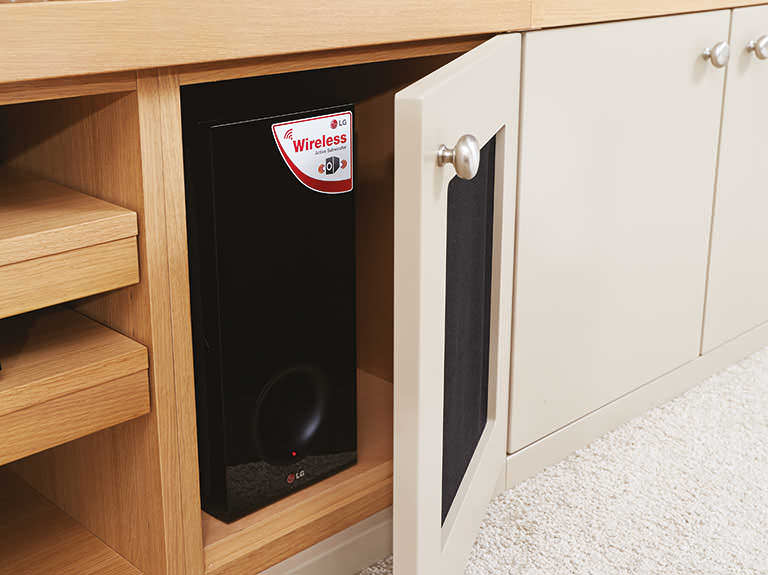 Our fitted furniture can be configured with clever designs that make using your technology even easier. The cupboards on our entertainment units can incorporate a sound permeating acoustic mesh frontage, to improve the sound output from your speakers. We can also include dark glass doors for you to store your Digi boxes, music systems, blue-ray and DVD players behind, allowing you to hide them neatly out of view without compromising the operation of your remote controls.
Convenient Additions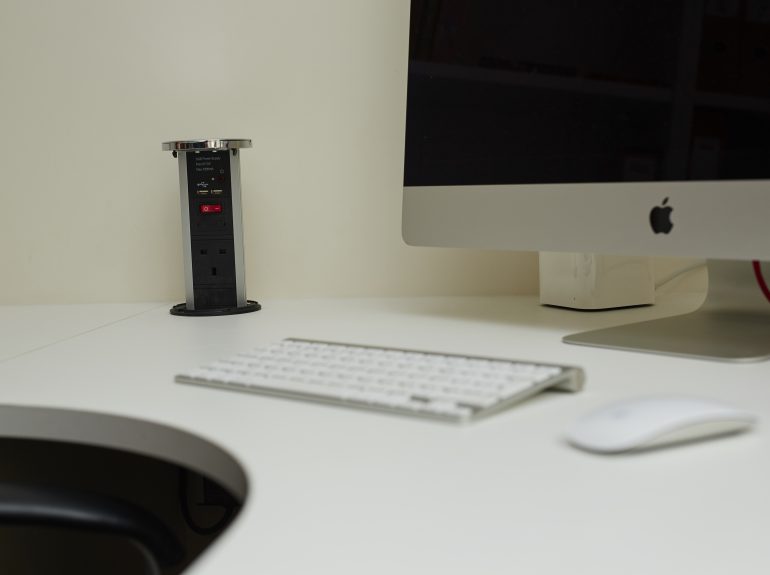 Technology isn't always for our entertainment. If you work from home, you'll understand the importance of having the best devices available in your home office. To help things run even more seamlessly, we can integrate pop up power points into your made to measure work desk. These mean you can plug your laptop in without even having to leave your seat. It also has two USB ports, meaning you can charge your mobile phone or tablet, without needing to use one of the four available standard plug sockets.
Motorised TV Stand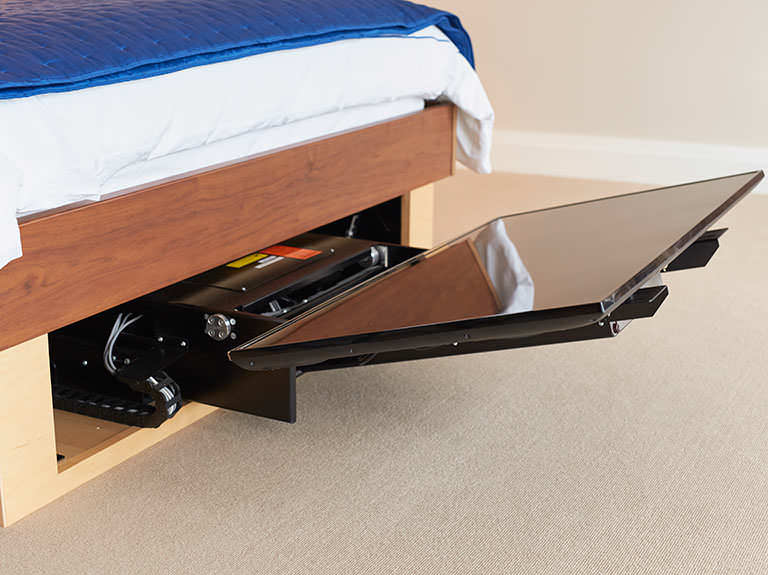 Transform your bedroom into a haven of relaxation and entertainment with our innovative features. Working with technological partners, we can configure your bespoke bed frame or desk to include a motorised TV stand. Your screen will be stored away when not in use and will glide elegantly up into the perfect position, allowing you to enjoy uninterrupted viewing from the comfort of your own bed with just the click of a button.