Fitted furniture ideas to hide your valuables at home
Free-standing furniture is usually designed to store regular household items, however if you want to conceal your more precious possessions it's time to look at more creative solutions.
At Strachan we know how important it is to have invisible yet accessible places to keep everyday valuables such as car keys, as well as secured hidden spaces for those irreplaceable family jewels. 
Over the years we have designed and crafted ingenious furniture solutions to secret away our customer's valuables without compromising on the stylish look and flow of their home interior.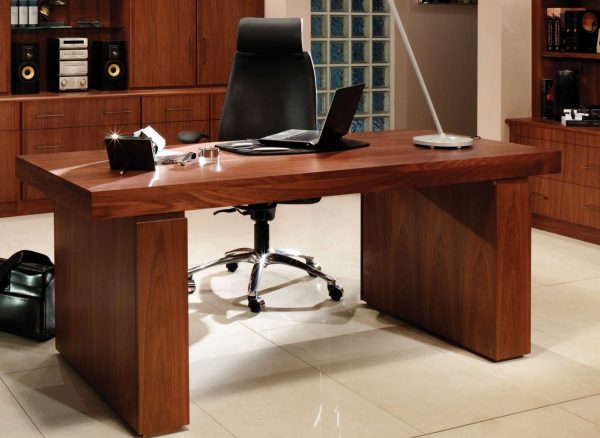 Hide in a home office
As more of us continue to work from home for the foreseeable future it's an opportune time to set up a permanent home office space, and fitted home office furniture lends itself perfectly to concealing valuables that you want to access on a daily basis, for example your car keys.
Strachan can incorporate 'pull out pilasters' into the design of your fitted desk. When closed these pilasters look like supporting structures, without any indication they are indeed hollow and have slide out storage space behind their discreet facade. A soft-close mechanism keeps their operation smooth and whisper quiet ensuring years of trouble free operation.
For storing important documents, built-in filing cabinets are a sturdier option over free-standing when integrated into surrounding cabinets and fixed to the walls, and you can further ensure your paperwork remains confidential by the use of Strachan locks.
Intruders to your home office may check out the contents of your desk drawers, however they won't expect to look for a removable base panel, concealing a secret compartment ideal for hiding your money, cheque book or private documents.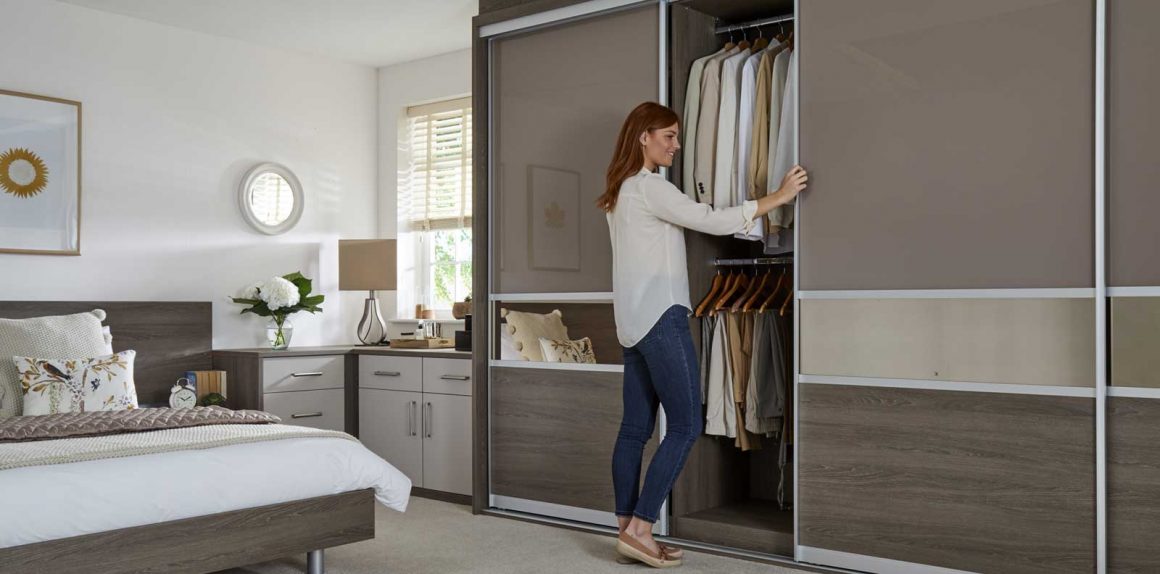 Conceal in a wardrobe
The space in a free standing wardrobe is limited by its outer walls. A fitted wardrobe is not bound by the same structure, meaning compartments can be secreted into spaces that are not obvious or even inside the main wardrobe space! Awkward room shapes can be transformed into integrated concealed cupboards accessed from inside the wardrobe itself, and for further security hidden handles and locks can also be added. If home space allows, Walk-in wardrobes and dressing rooms are ideal for these solutions.
If you're the proud parent of a growing family, you may be familiar with the annual ritual of hiding children's Christmas presents and how hard it is to find new places to hide them each year! Why not ask Strachan to include concealed cupboard space inside your new fitted wardrobes as part of the design? Locks can also be added to units and internal drawers, deterring the most nosy treasure hunters!
Fitted wardrobes are also a perfect furniture option for housing bedroom safes. Wardrobe shelves can be reinforced to support safes up to certain weights, and bespoke cupboards built around to conceal them. Alternatively depending on the size and weight of your safe, you may choose to have it fixed to the bedroom floor. In these situations, Strachan can craft bespoke plinths to open out with the wardrobe door when opened.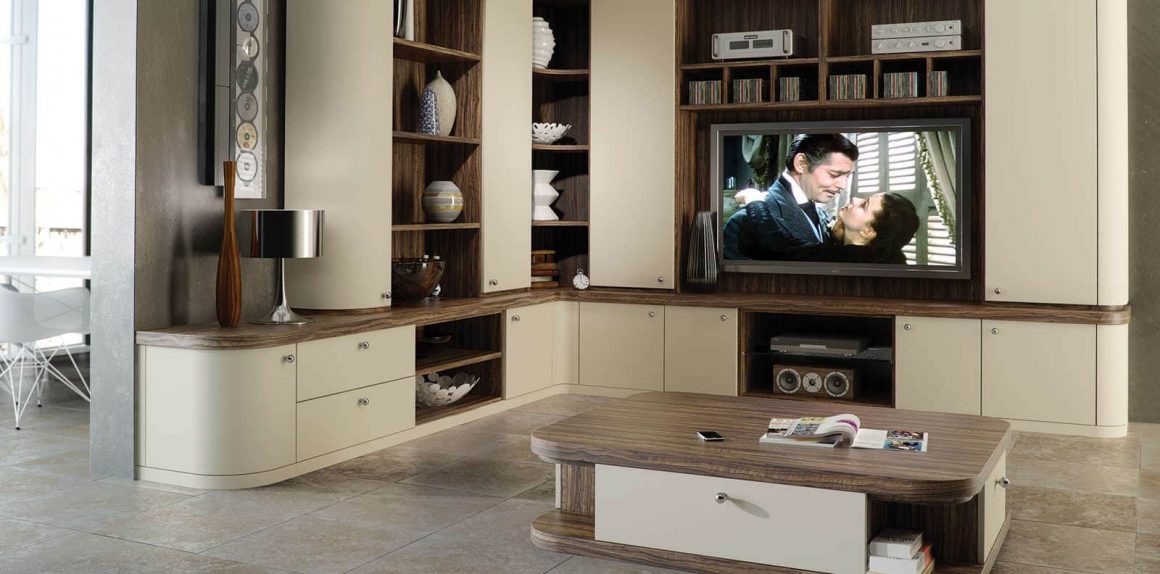 Lock away in a living room
Lounges and living rooms house many of our valuable items that we like to put on show – cinematic TV screens, entertainment systems and objets d'art all create a wonderful luxurious environment but are vulnerable to theft if not well secured. 
Strachan design and build bespoke lounge furniture specifically to house home entertainment systems, TVs and cinematic screens ensuring your technology is protected and secured while also enhancing the look and ambience of your living space.
Strachan also craft lockable glass fronted cabinets in many styles and finishes, ideal for displaying fragile ornaments and sentimental pieces that you'd prefer not to be handled.
Wall safes can be concealed within fitted wall cabinet designs, or even an under floor safe disguised and hidden beneath a bespoke matching coffee table.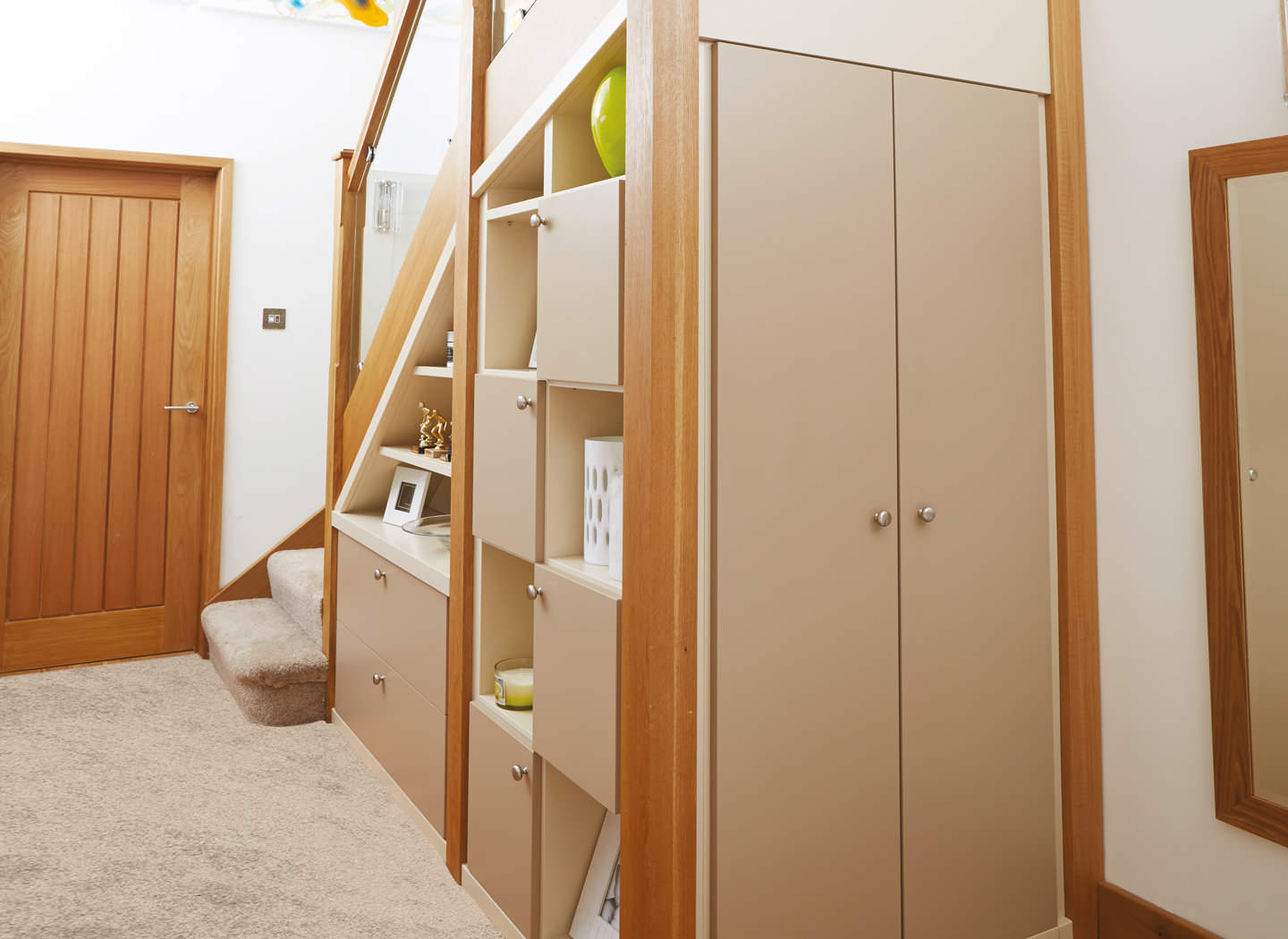 Secret under the stairs
Under stairs cupboards are rarely considered a go-to place for valuables, however they often benefit from having solid walls and a robust enough floor to securely bolt a substantial safe. Fitting bespoke units in front and around the safe can disguise it as well as providing extra storage where it's most useful for outdoor shoes, hats, umbrellas and coats. 
The staircase itself holds lots of unused space for secreting objects, and Strachan can utilise these overlooked spaces by creating bespoke stair drawers – perfect for hiding that new pair of shoes or handbag purchased on an illicit shopping trip!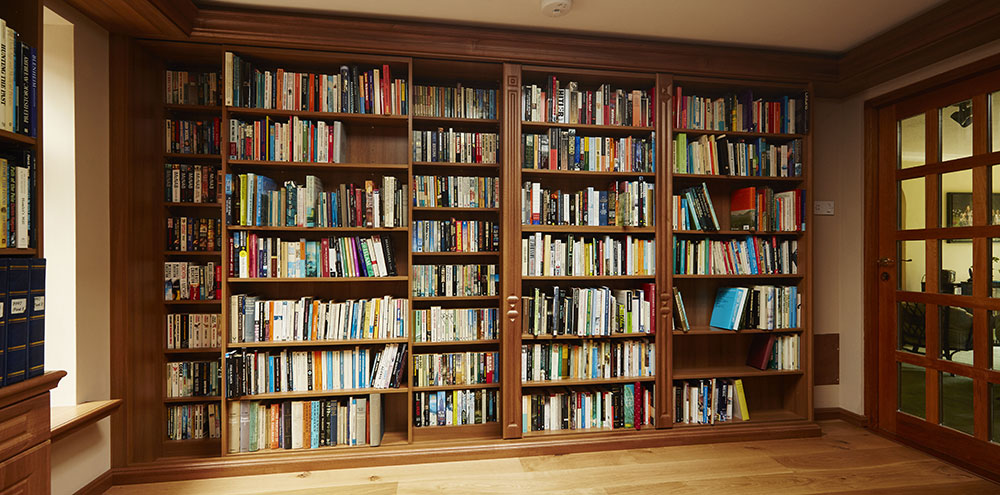 Disguise behind a bookcase
This creative solution is not just for the movies. Strachan can build bespoke bookshelves that slide or swing out and reveal completely hidden spaces where you can lock away your most confidential items.
As well as providing functionality and looking incredible, luxurious Strachan bespoke library furniture will blend perfectly with your interior design.  
Not only can your bookcase hide a whole room but it can also give you space to add another secret storage solution.
What's your secret storage solution?
There are so many ways to protect your valuables by fitting bespoke furniture! Why not browse our fitted furniture collections for design inspiration for your home?