2016 Interior Design Trends: Blue Grey
2015-10-19T10:28:14+01:000000001431201510
Continuing on from their success in 2015, neutral greys and understated blues are set to feature heavily in interiors this year, according to the Trend Bible. This colour palette works exceptionally well in newer properties, lending itself particularly well to contemporary lounges and bedrooms.
A Modern Look
This sophisticated grey colour palette is softened and warmed by the curved lines and natural tones of this Optima contemporary Oak bedroom furniture.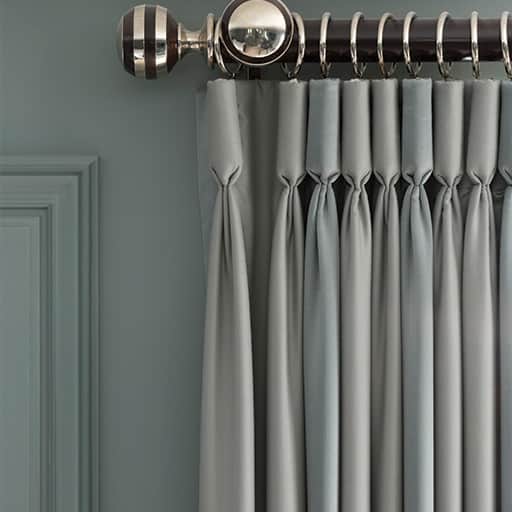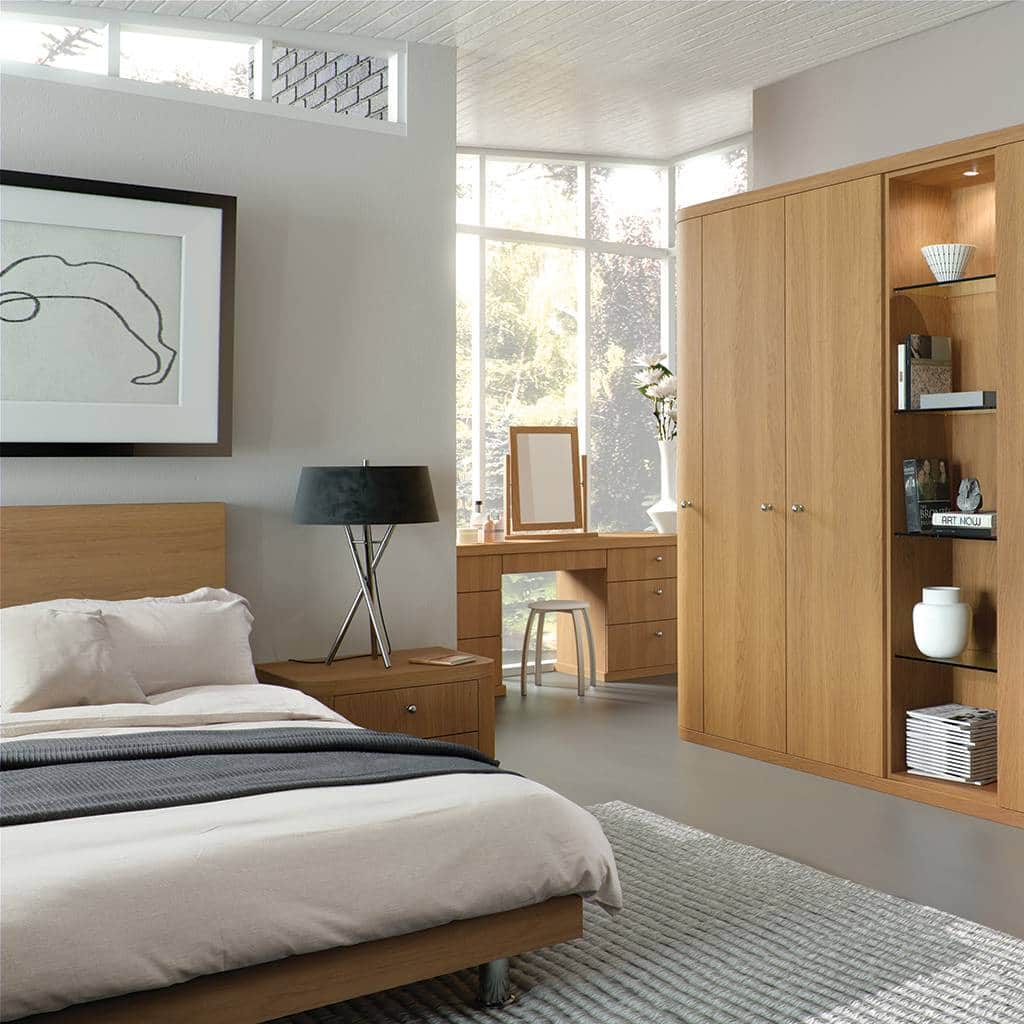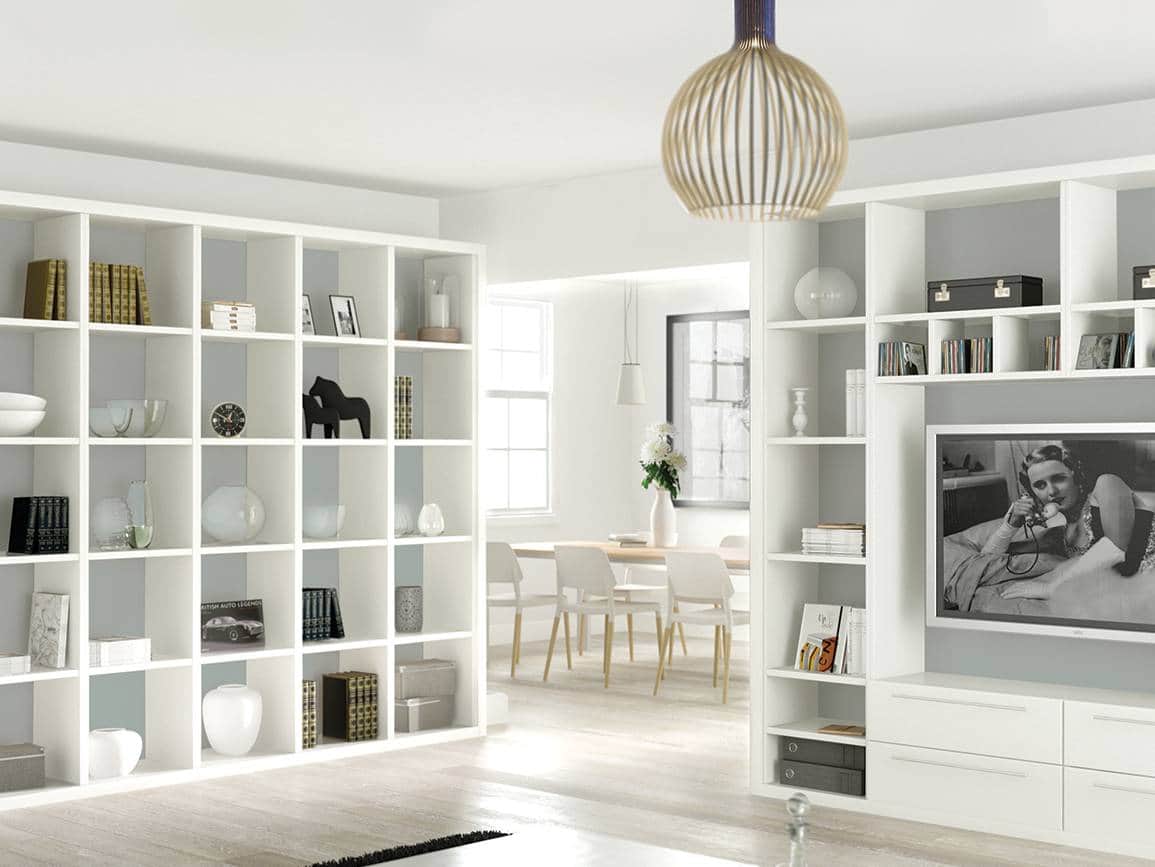 A Touch of White
Create a contrast in your fitted shelves by coupling white with blue or grey back panels. This will help bring your lounge or library effortlessly up to date.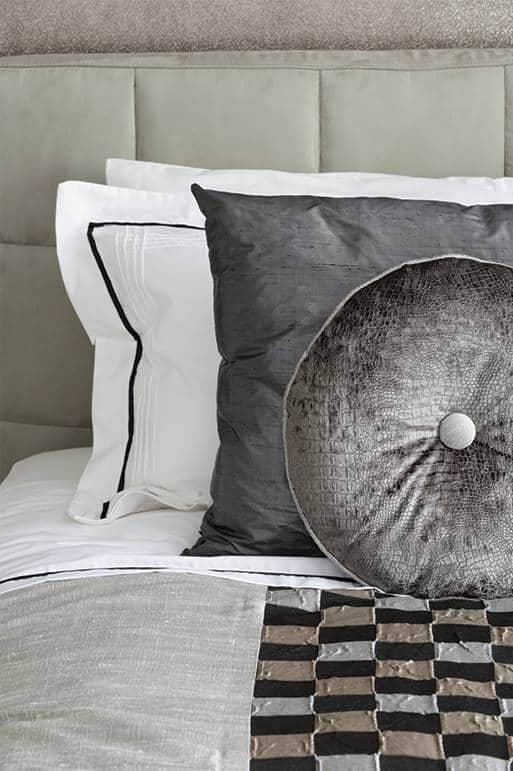 2016
Blue & Grey
Interior Design Trend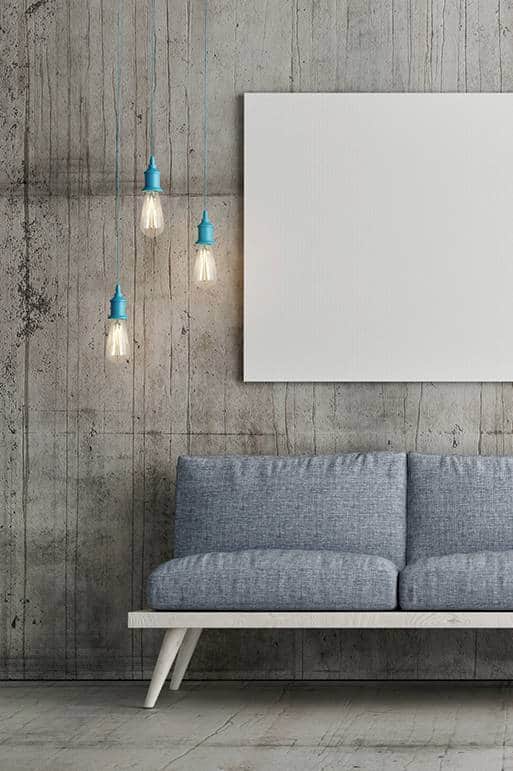 Style with Soft Furnishings
Soft furnishings are ideal for creating consistency in your interior design. Match accent teal cushions and decorations with cool grey painted furniture.