Five Things That Help you Stay Productive When Working from Home
Self-employment has been sharply rising in the UK over recent years. With around 4.9 million Brits working as their own bosses and the possibility of remote working on the rise, working from home is becoming increasingly common. However, bringing your professional life into your personal space can cause difficulties.
If you want to stay organised at work while keeping your home a retreat from your busy day-to-day life, then here are some helpful tips to follow.
Keep your personal and professional life separate
This is one of the most important steps to follow if your home also doubles as your office. Blending your work with your down time will only make you struggle to concentrate during work hours and fail to relax when it comes time to clock out.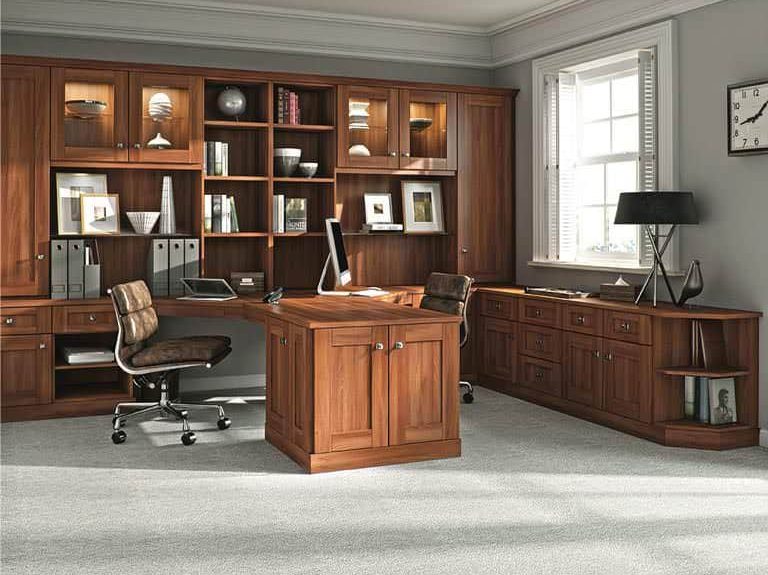 In order to avoid this, make sure you have a dedicated space that you use only when working. Ideally, this would be an entirely separate room, but a desk in a quiet spot of your home is an acceptable alternative if space is at a premium. Keep this workspace as distinctive from other parts of your home as possible, remove any potential distractions and avoid using it when you're not at work. This will allow you to psychologically separate your work time from your down time.
Invest in a good office chair
If you work at a desk, then you are going to be sat down for around seven hours or more each workday. It is therefore essential to invest in good, supportive seating in your home office. The NHS estimates that around 8 in 10 people in the UK suffer from back pain in their lives, which is commonly caused by bad posture and a lack of proper support.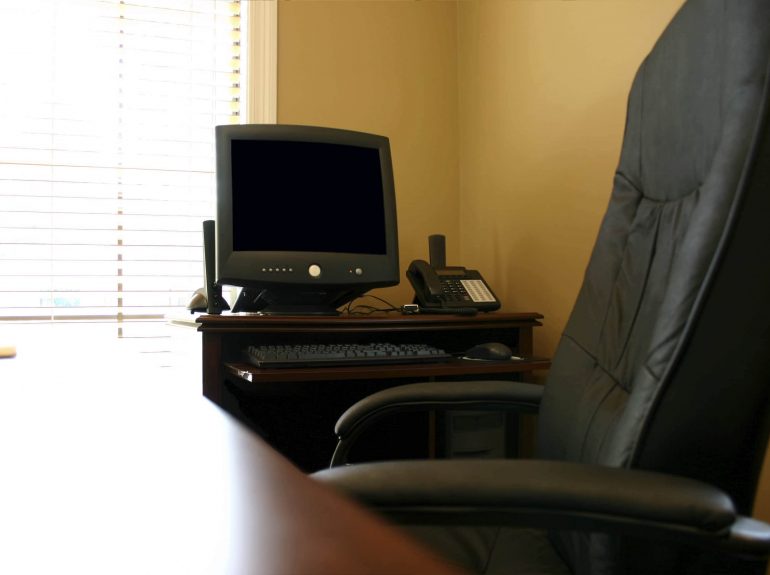 Spend some money on a good quality, ergonomic chair. Using any old chair will have a negative effect on your health, your mood and your productivity as a consequence. Staying comfortable will help you stay efficient.
Don't neglect lighting
We often don't think about the lighting of our workspace. However, research has proven that people feel at their most lethargic during the winter months, when natural light is more limited. Exposure to sunlight can help improve your mood and regulate your sleeping patterns, which all add up to a balanced daily routine.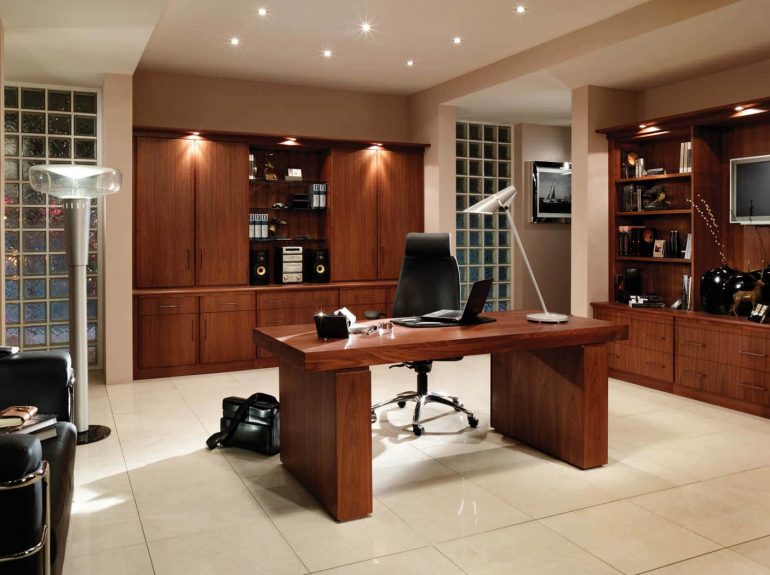 If natural light is limited in your office, then make sure you have a good source of artificial lighting when working. Ensure that this light source isn't too dull to cause eyestrain or too bright to be a distraction. In addition to a general light source for the room, a desk lamp to improve your view of paper documents is also recommended.
Stay updated with your technology
Technology is arguably the most important tool in the modern workplace. While laptops, smartphones, tablets and various other pieces of kit will help your experience working at home run smoothly, out of date technology can cause you serious frustration when you need to be at your most productive.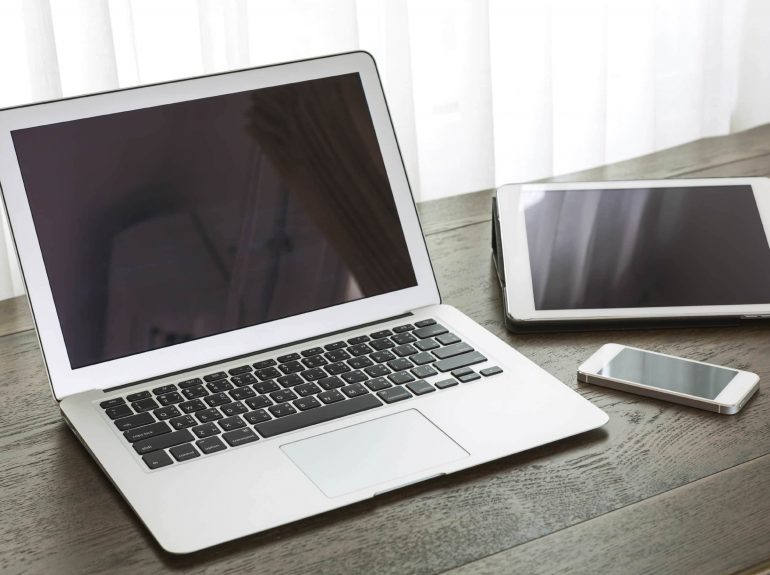 You should consider the potential delays that out-dated gadgets and devices may cause, regardless of whether they still work or not. Restarting, troubleshooting and the general stress that technical issues cause will all eat into your precious working day, and this could ultimately end up costing you. That's not to mention the possibility of lost work through data loss and crashes. Invest in the latest systems and do some research into the best protection for your computer devices. It's a necessity for every worker.
Make your space your own
Although it's important to keep your home office a separate space from the rest of your home, you should still be adding your own touches to the space. Think about small additions that will make your study feel more comfortable and inviting overall. Consider things that will keep you happy and inspired. These could include inspirational posters, photos of your loved ones, your favourite art or just some plants to add a feeling of freshness.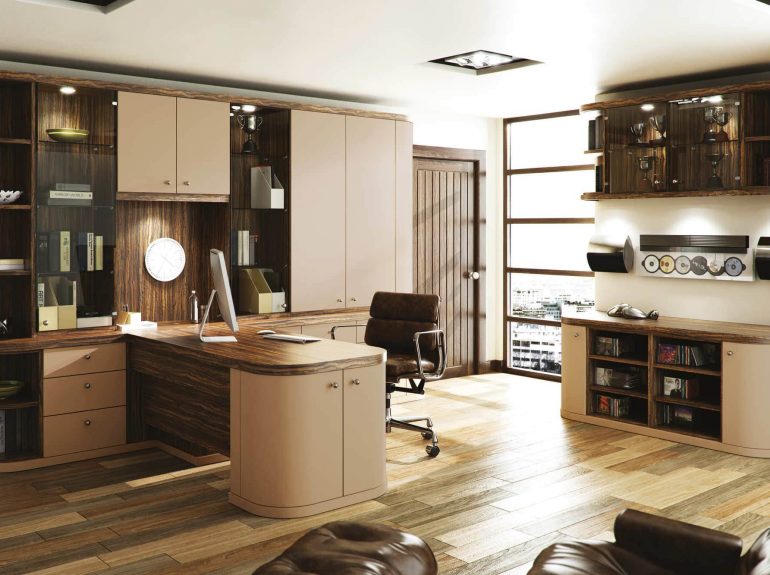 Put some thought into the design and décor of the room. Although storage and practicality is essential, it's also crucial that you like the look too. You'll have to spend the majority of your week in there, so make sure that you feel comfortable and at ease as soon as you step inside.