The Stripped Back Style of Shaker
The Shaker design style was originally derived from a religious movement of the same name. Founded in England in the 18th century, Shaker lifestyle was based around communal living and shared land. This led to an interior design style that, similar to modernism, was minimal and only included having household items that served a purpose. One of the most popular Shaker sayings was "whatever is fashioned, let it be plain and simple and for the good".
Despite having very limited decorative touches, the Shaker style features high quality and beautifully crafted furniture. This painstaking attention to detail was due to the followers of the movement viewing all their work as a testament to god.
The Shakers left England in the 18th century, emigrating to America following religious persecution, however the simplicity and beauty of Shaker design has remained a popular style ever since, and still features heavily in homes across the globe today.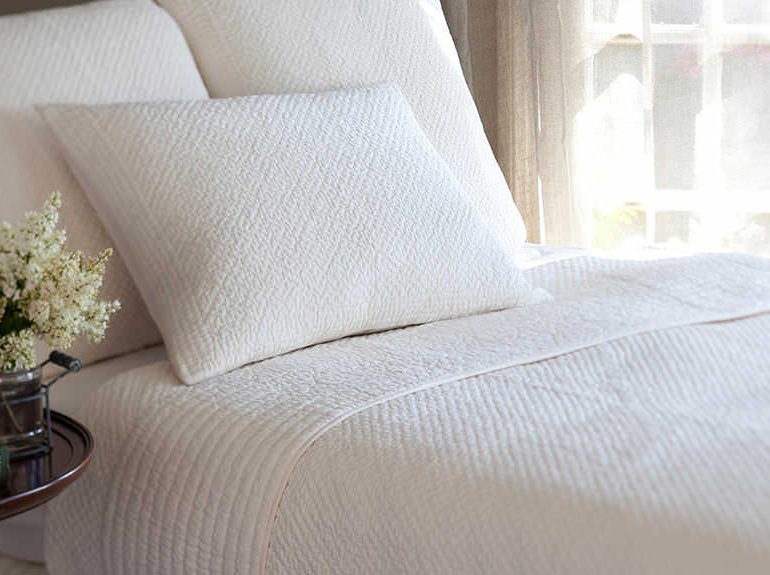 The style
Natural materials are most often used to achieve a Shaker look. Woods are a popular choice, as the Shakers notably handcrafted all their own wooden furniture. Furniture can also be painted in soft tones to stay in keeping with the style. In addition to neutral and pastel colours, red, blues, yellows and muted greens also featured heavily in Shaker homes.
In terms of layout, Shaker rooms tend towards open-plan spaces. Coupled with a stripped down approach to accessorising, this creates an atmosphere of spaciousness and simplicity.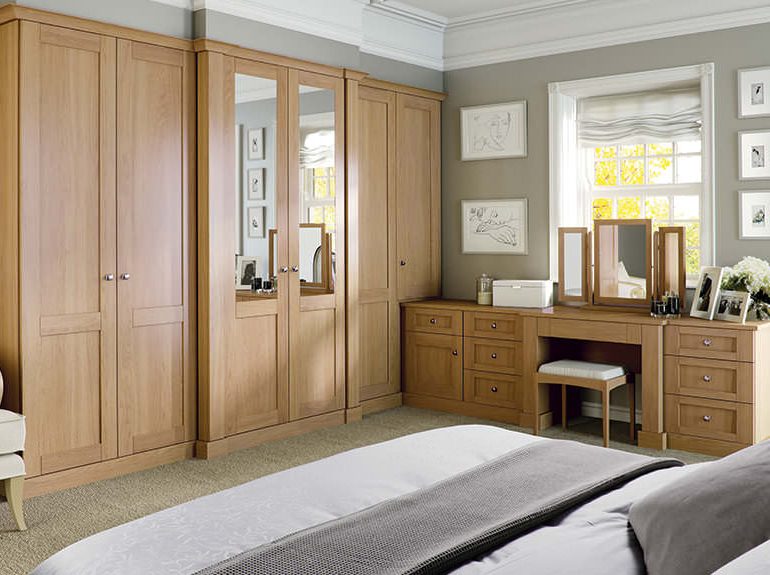 Get the look
Colour scheme
As expected from an interior design style that focuses around simplicity and function, the most popular colour scheme for Shaker interiors is kept neutral. Opt to keep your walls plain and in subtle tones. Matt white paints are also a good option. If you prefer to add colour, reds, blues, warm yellows and soft greens work well. These can be introduced through simple knit cushions or details on throws. Try to keep these extras as minimalistic and naturally textured as possible to remain consistent with the Shaker style.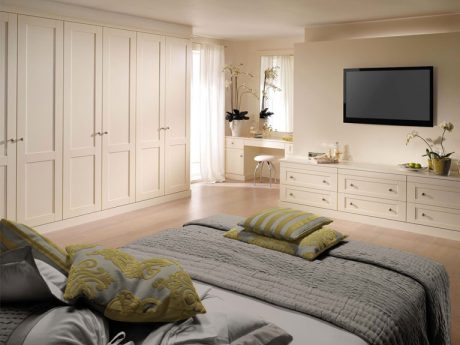 Flooring
The use of neutral tone, grey or brown carpets on your floor, work well. Or instead, opt for bare floorboards for a truly authentic look. Wooden floors can be painted, varnished or even given a scrubbed finish. For kitchen and bathroom areas, you can use wood or stone effect linoleum to achieve similar results.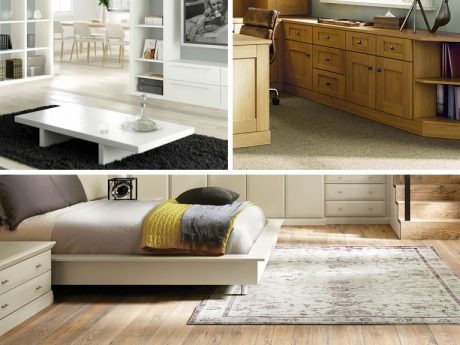 Furniture
Wooden furniture is a fundamental part of creating a Shaker interior. Pick lighter shades of wood, such as maple, over more indulgent and darker tones, such as walnut. Try to keep to understated designs. Threstle dining tables and ladder back chairs are both great examples of classic Shaker shapes in furniture. Don't be afraid of going big with your wardrobes and drawers. Storage was very important to the Shakers to stay clutter-free, so these furniture items can expand across whole walls, as long as the exterior is simple and modest.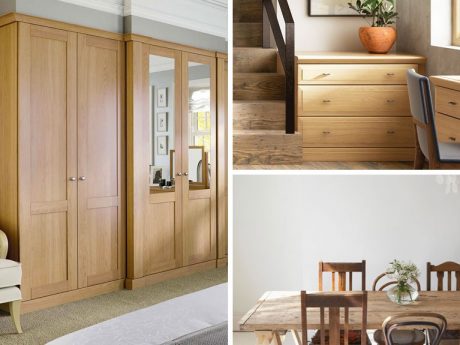 Lighting
When it comes to your lighting, opt for simple metallic hanging fixtures or LED lights. If you like to have additional lighting in a room, you can find sconces in a variety of different styles and finishes to give you an authentic Shaker look. Plain candlesticks and tea lights are also a great way of adding instant extra light and atmosphere to a room.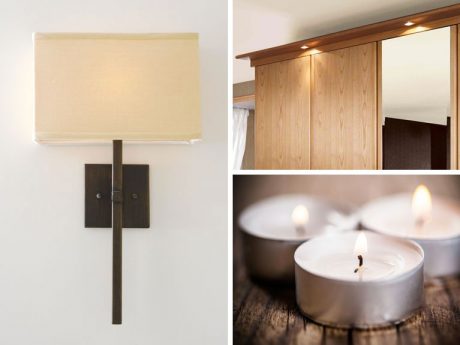 Finishing touches
The beauty of the Shaker look comes from its uncluttered and uncomplicated appearance, so it comes as no surprise that finishing touches are very simple. That doesn't mean you have to keep your rooms completely bare. Wicker baskets and stacked oval wooden boxes make a great addition and offer more storage options. Similarly, wooden pegs are also very typical of Shaker style and can be hung all across your walls. Even little wooden toys can add a Shaker touch. For an easy way to instantly brighten up your interior and stimulate your senses, why not add fresh lavender or a white and yellow flower arrangement as a focal point to your Shaker styled furniture?