Warming up your Home with Wood Finishes
With the summer officially over and colder months closing in, it's a good idea to make our homes as warm and welcoming as possible. The finishes you choose can have a big part to play in the atmosphere of a room. Thick rugs and autumnal colour palettes are an easy way to update your home for winter, while wood finishes can underpin the entire aesthetics but do present a bit more of a challenge.
Wood grains with deeper colourings are perfect for this time of the year. Walnuts, Dark Olive and Mellow Oak are all great options and available in a selection of contemporary, classic and traditional designs to suit any style. At Strachan, we also offer painted finishes in a choice of soft warming off whites and greys, which are ideal if you want an understated shade that doesn't leave your space feeling cold.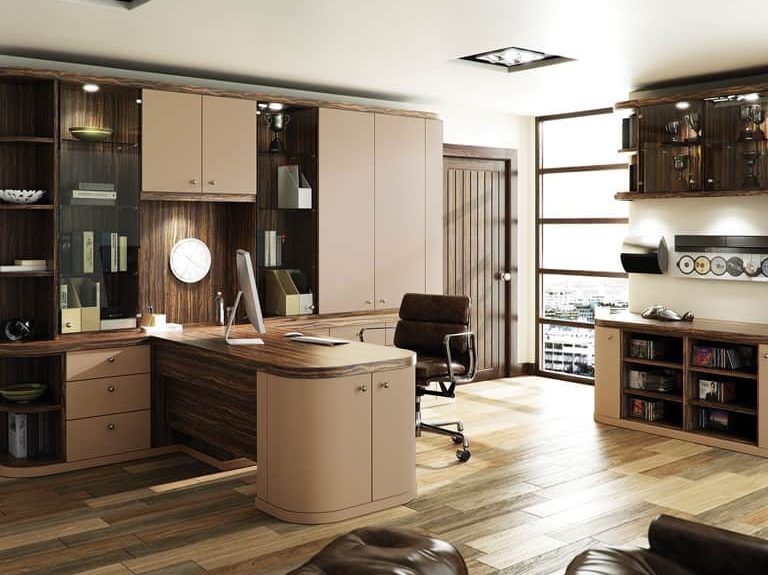 Oak is a very versatile wood to work with and is naturally quite light in colour. As all our bespoke designs are made to order, we can stain your new Oak furniture to the elegant shade of a warmer wood such as Walnut and polish it to perfection for you. This means that you can enjoy the subtle grain patterns of Oak with the rich tones of a darker wood.
If your home already features burnt orange, deep reds, natural greens and browns or any other shade, we can help find the right fitted furniture to complement your room's colour scheme. All our real wood furniture is available in bespoke stains and painted colour wash finishes. Simply show your design consultant the exact colour you want, and we can finish our furniture to match.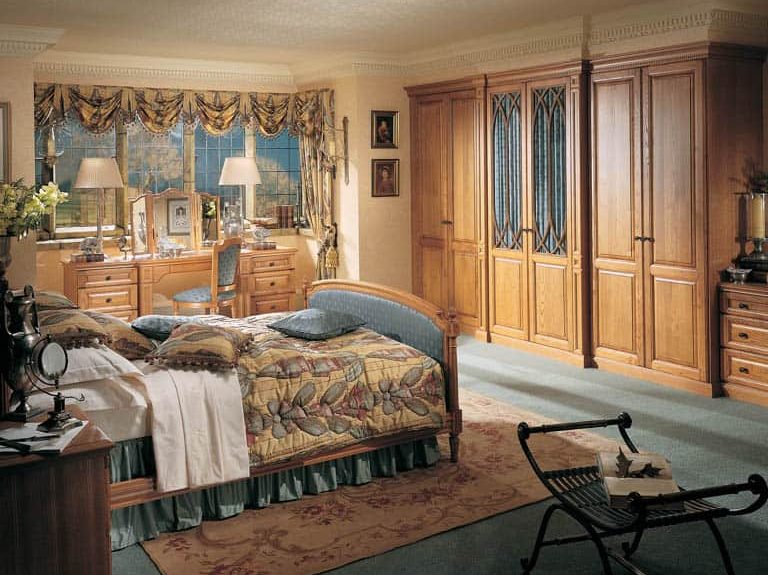 If you prefer lighter wood finishes, then you can use fabric to add warming tones into your room. Supply us with the material of your choice and we can include it in the designer features of your new furniture, for example behind glass panels in your wardrobe or to upholster chairs, stools and bed headboards. This way you can mix light woods or white painted finishes with autumnal colours for a beautiful effect that works all year round.