Hallway Storage
Truly clever tailor made hall storage design
Our customer's brief
Minimalistic styling with plenty of storage
Chris and Helen approached Strachan seeking a solution to their space dilemma. They loved their home and really did not want to move but needed to realise some more storage space, whilst maintaining their home's modern, minimalist styling.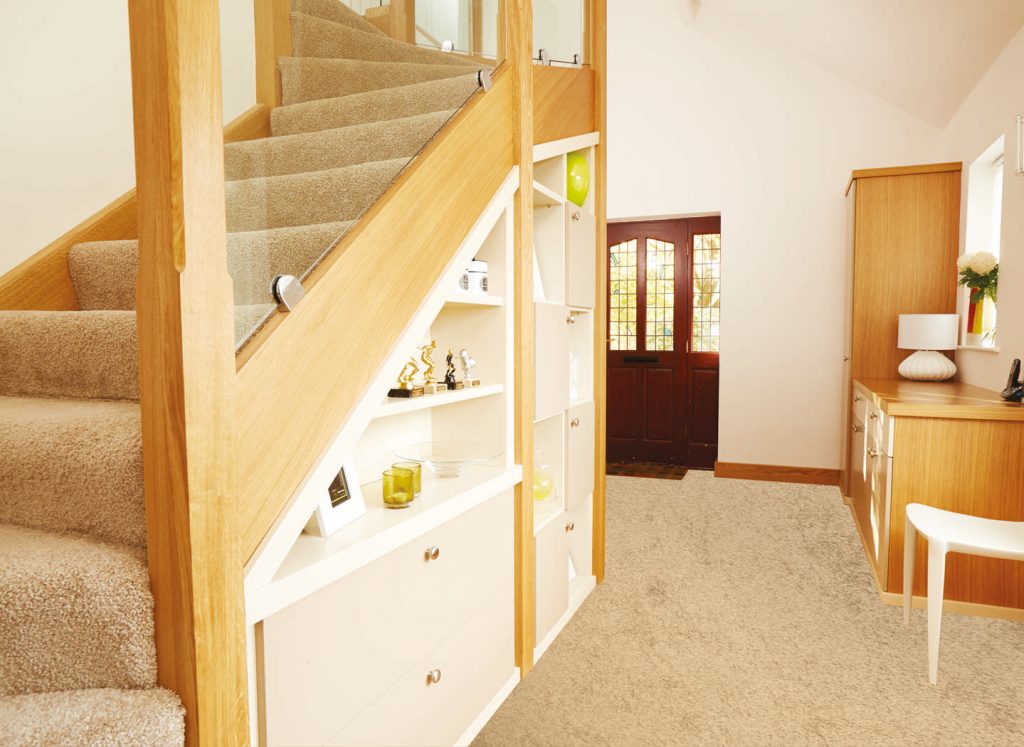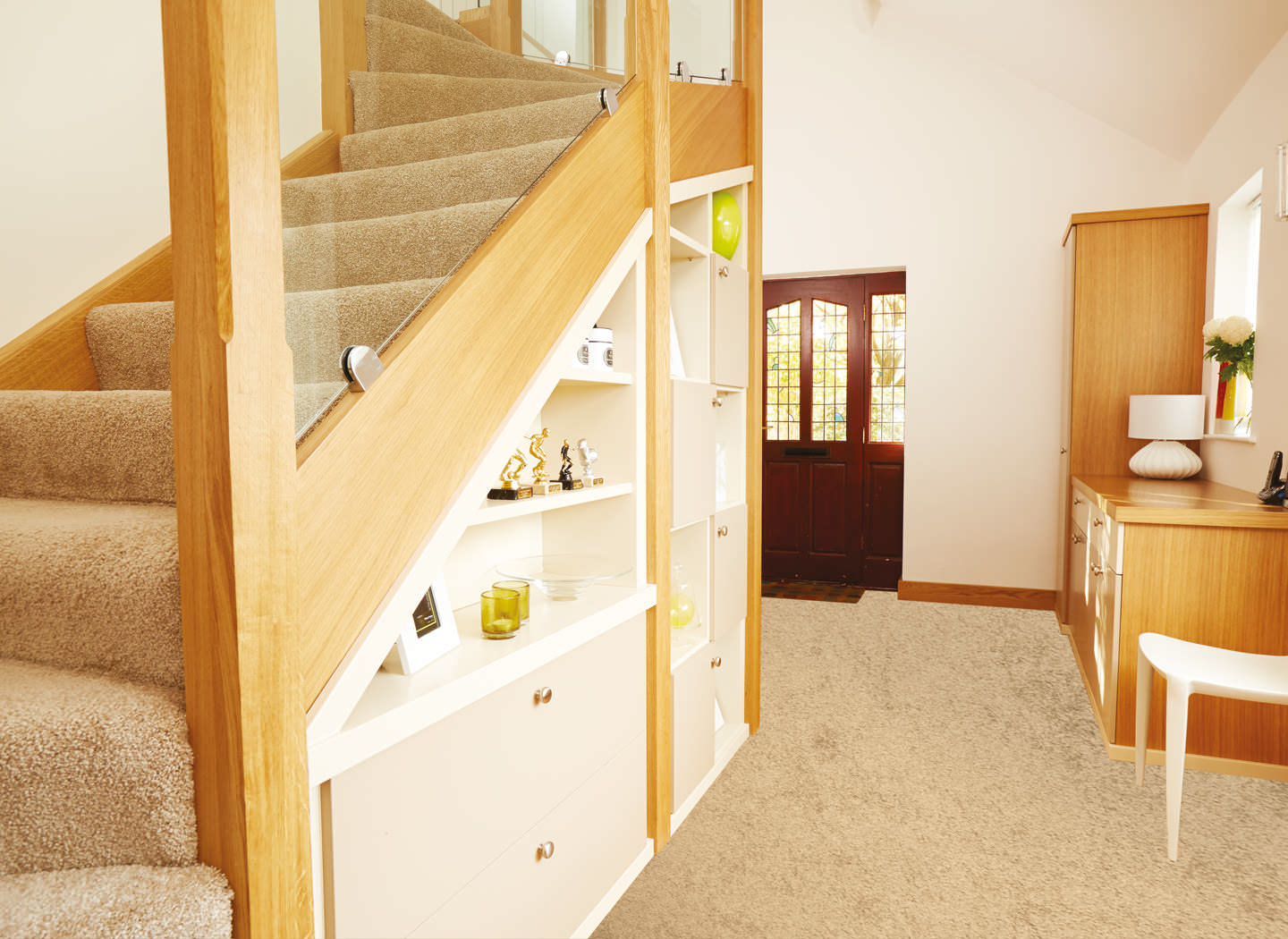 "Our hallway was so under-utilised and we were delighted that our Strachan designer was able to see the potential. Now it provides a wonderful welcome to everyone who visits our home."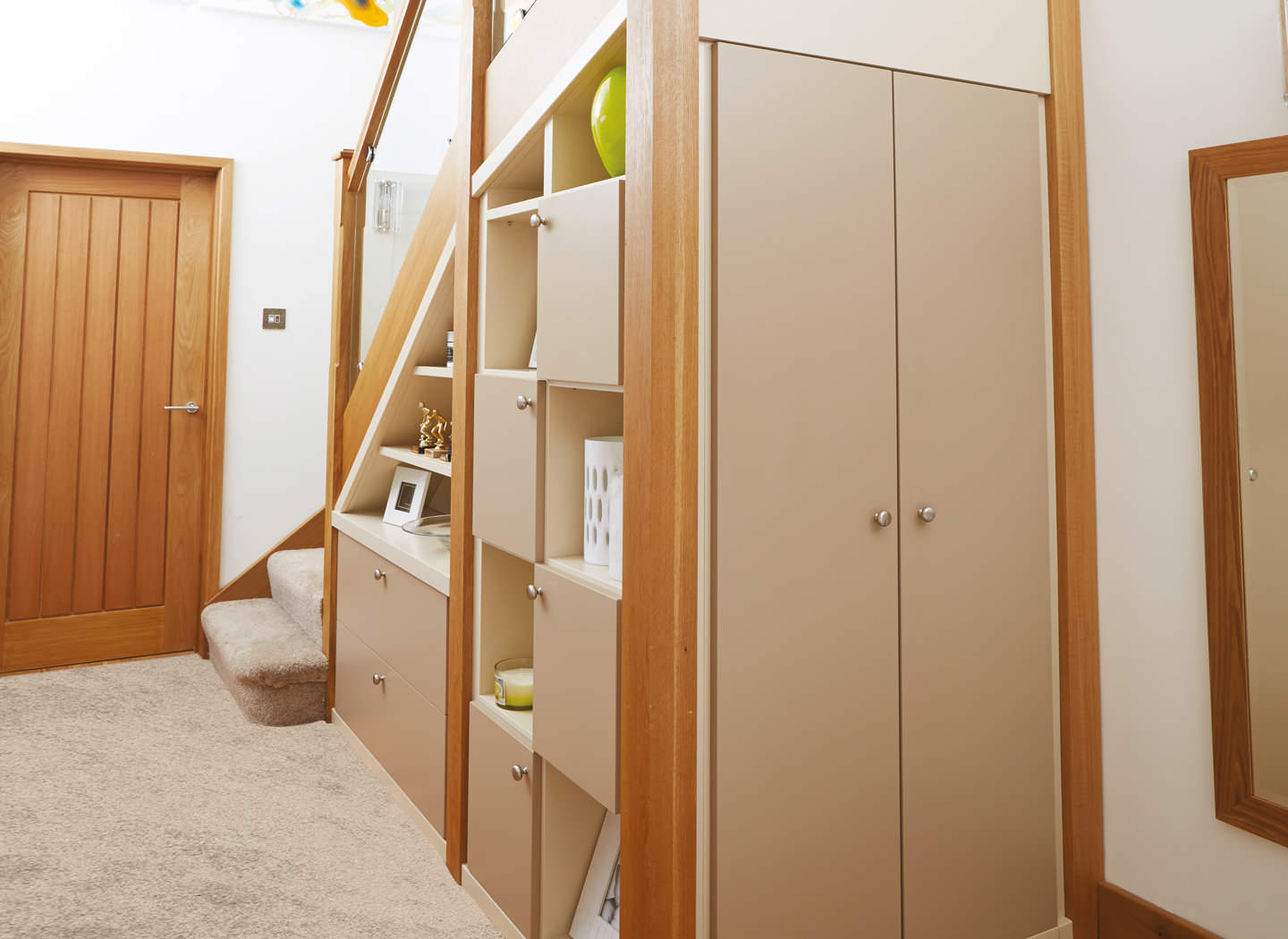 Utilising under stair space
Clever designs
With the couple fitting a new staircase, Strachan saw the perfect opportunity to create storage solutions that didn't require any floor space. The carcase of the unit was aligned with the edge of the stairs, meaning that drawers and shelving could run deep into the wall for a streamlined design that offered plenty of practicality.
Made to match
Complementing colours
With a beautifully understated colour scheme already present in their hallway, Strachan decided that the fitted furniture designs should complement this. Replicating the subtle tones of the room not only meant the pieces tied in beautifully, but it also created an airy and spacious atmosphere too.
Add a personal touch to your furniture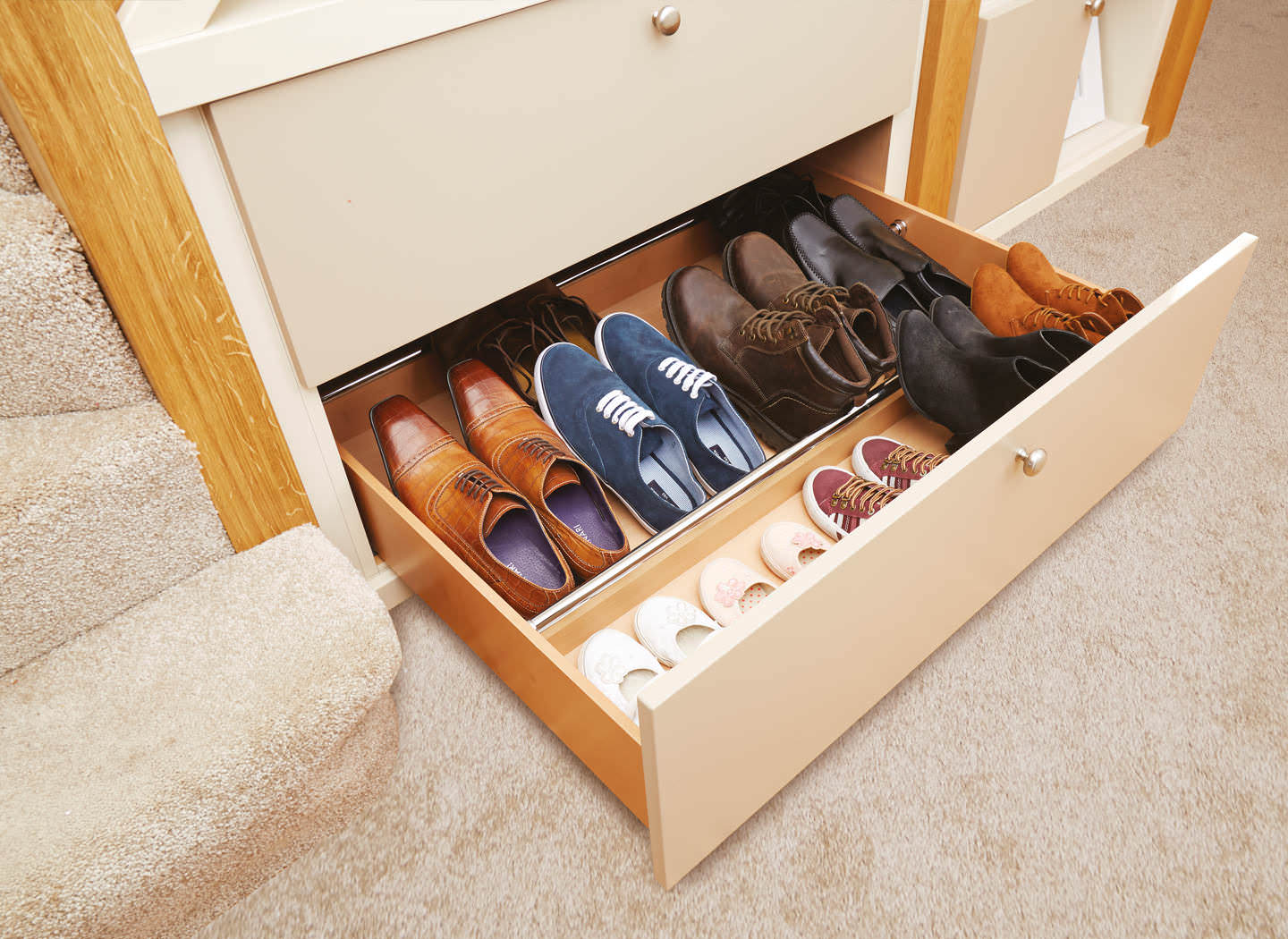 Making every day living easier
Discreet storage
The feature that most impressed Chris and Helen was the slide-out shoe rack. Previously their shoes were left on the hallway floor, making the room feel more cluttered. Strachan installed the clever soft-close drawer with two sections to accommodate their every day footwear and store them out of sight.
Contemporary displays
Stylish shelving
One of the most striking designs of the bespoke hallway furniture is the alternating shelving units. The understated colour palette works beautifully here, with both open and concealed spaces. This allows the family to discreetly store away everyday items, while still having somewhere to proudly display treasured objects.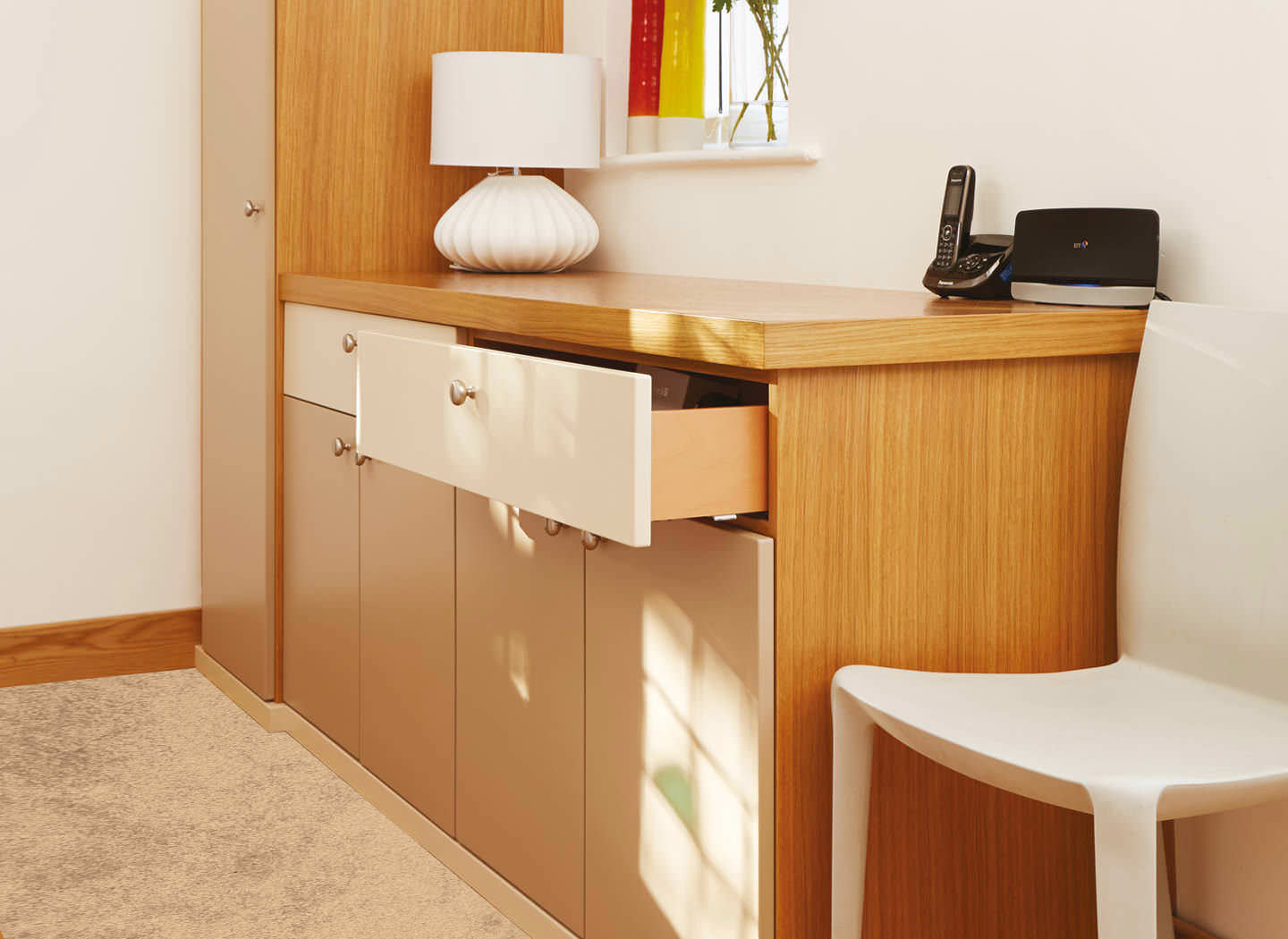 Co-ordinating cupboard
Added convenience
In addition to the unit under the stairs, Strachan also suggested a fitted cupboard to store coats and outdoor wear, as well as an attached unit to hide away the house service and meters. Crafted in the same style and colour scheme as the rest of the design, the wooden finish even matched the existing wood stair frames for a co-ordinated entrance way.
Drawing up your dream home
Free design consultation
Our design experts are happy to visit you in your home and talk through your ideas and offer advice. You will be able to look through large samples of our full range of finishes and materials.
Request a free design consultation

The Strachan Brochure
Order a free copy of the new Strachan brochure for design ideas and inspiration. Find elegant bespoke designs for bedrooms, lounges, walk-in wardrobes, home offices, libraries and more. Browse at your leisure and discover the ideal way to transform your home.
Request a new brochure