Maximising Storage Ideas in Your Home
It's often hard to organise and clean architecturally awkward rooms; the spaces in your home can quickly become cluttered and messy. Unwanted clutter has been shown to increase stress, cause difficulty sleeping and even impact on relationships. That's why we've put together a list of storage ideas that will help you to keep your rooms tidy and organised.
Radiator covers are another commonly overlooked storage space.  Radiators can often be an unattractive feature, yet by simply fitting a radiator cover, you can both improve your interior design, and find yourself with an extra shelf for storage.
1. Sliding Wardrobe Doors
Sliding wardrobe doors are a practical way of maximising your storage whilst also increasing your useable floor space. They provide a minimalist aesthetic that can work in a small bedroom, larger room or hallway.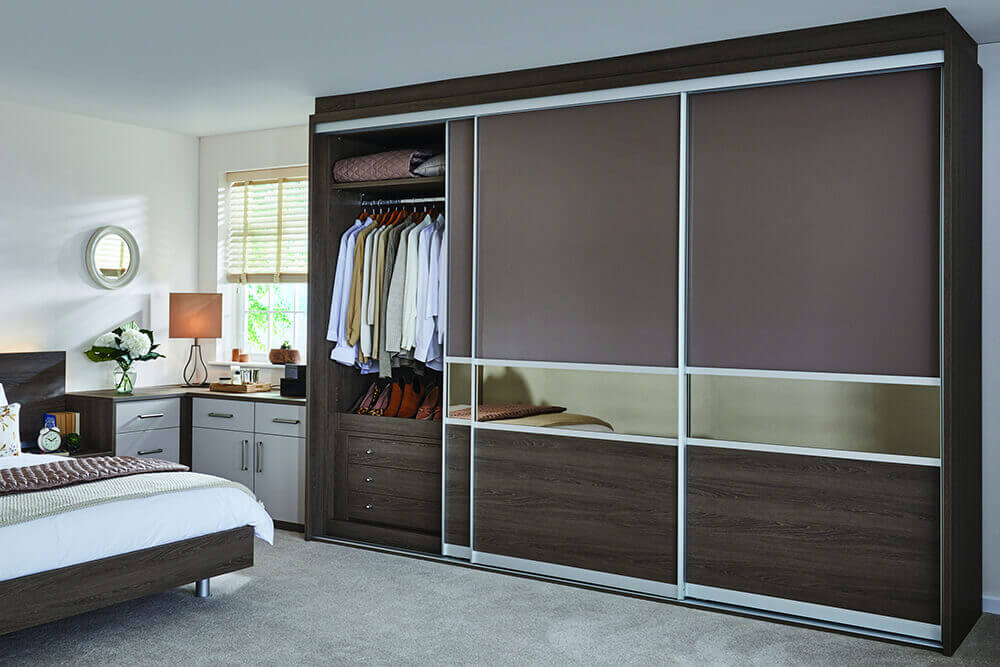 2. Under the Stairs
A lot of people disregard the humble cupboard under the stairs, but it can be transformed into a great space-saving storage unit. This bespoke fitted staircase storage unit is perfect for storing shoes, boots and coats while displaying treasured possessions.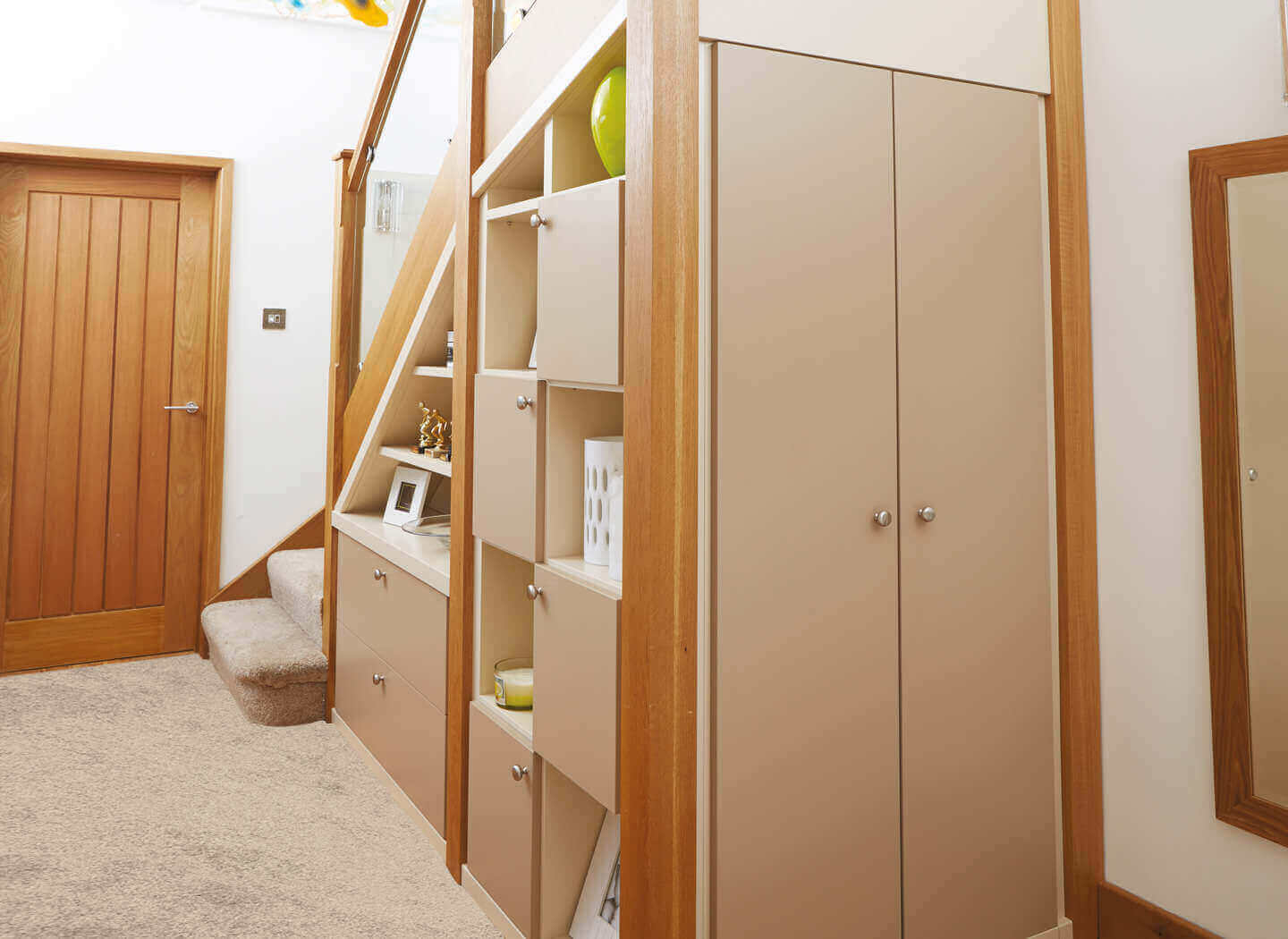 3. Over Door Storage Ideas
Doorways are often overlooked as a storage space, but they're very useful when utilised well. Just above the doorway is the ideal place for a made to measure shelf or bookshelf.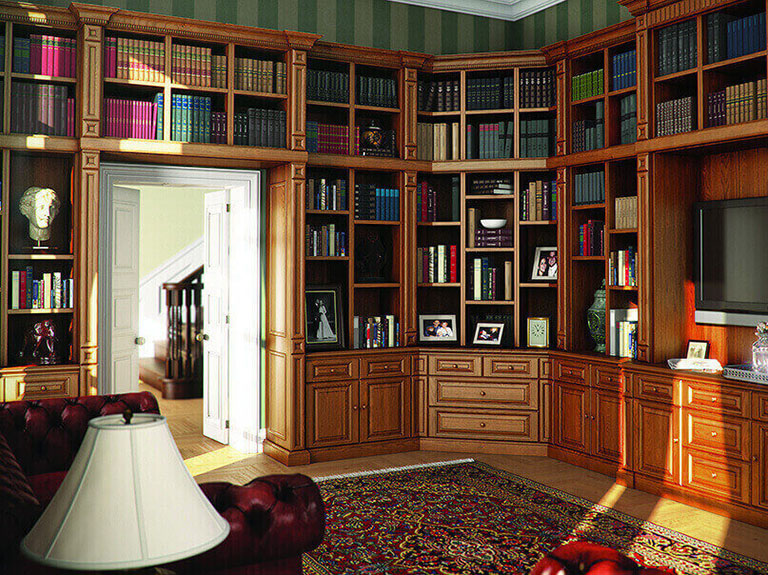 4. Over Cupboard & Bridging Cupboard Storage
Incorporating over cupboards into your bedroom design is a great way to increase your storage space. As well as looking fantastic, it enables you to utilise all of the often unused space higher up in the room, with this innovative way of elevating storage space into areas that would otherwise be unused.
 5. Angled Ceilings
High angled ceilings lend themselves to be a great feature area.  Allowing you to maximise storage space whilst creating a bespoke design with bookcase shelving or enclosed cupboard storage.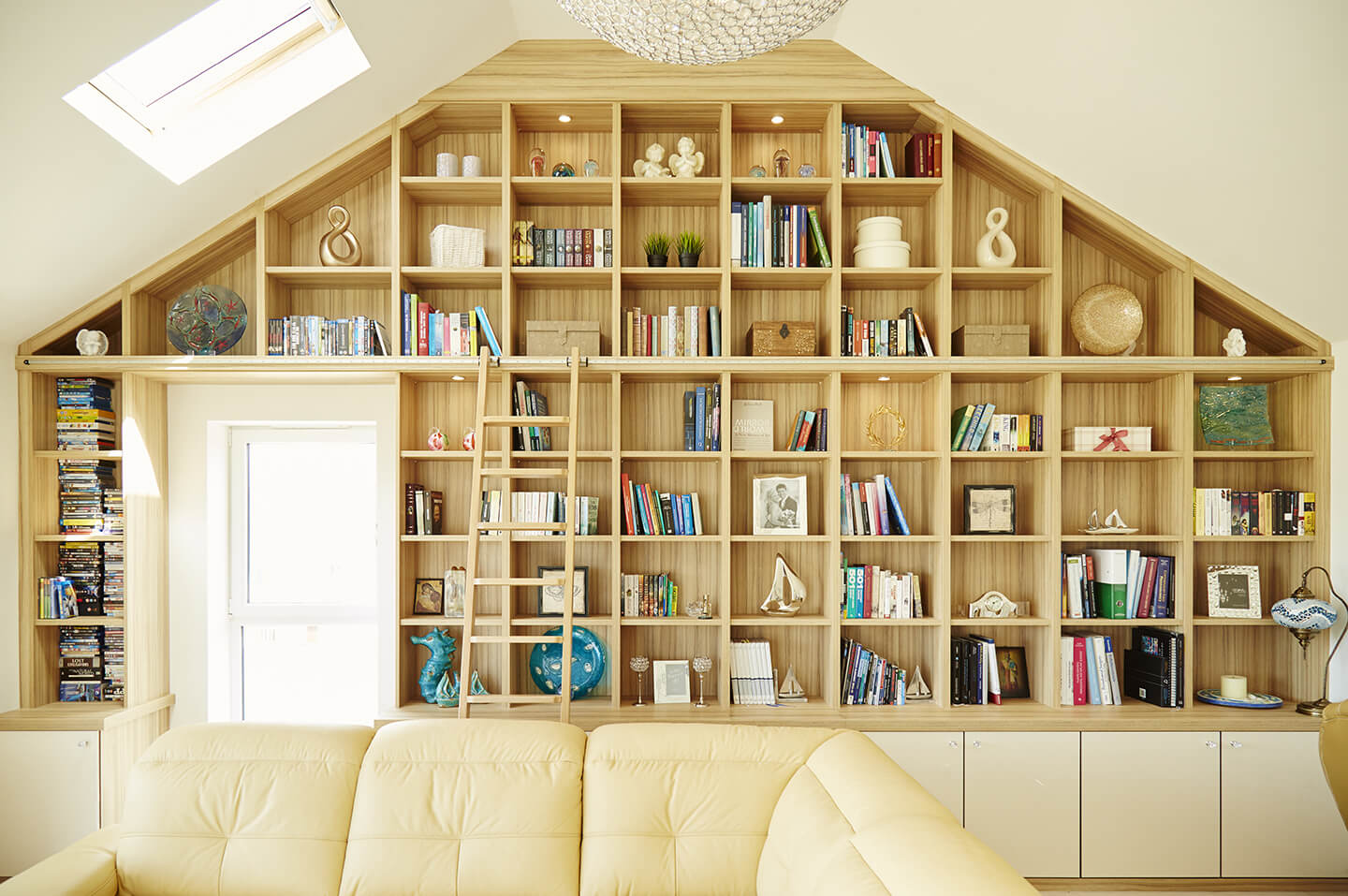 6. Slopes
Sloping ceilings are an awkward space to utilise but with bespoke fitted furniture, you can follow the contours of any slope.
 7. Sliding Bookcases
Bespoke sliding bookcases can provide you with additional storage space for your extensive literary collection. They discreetly deliver a significant amount of storage without requiring any additional wall space.
Here is a row of 4 double width bookcases, sat behind the 3 double sliding bookcases, providing 75% more storage.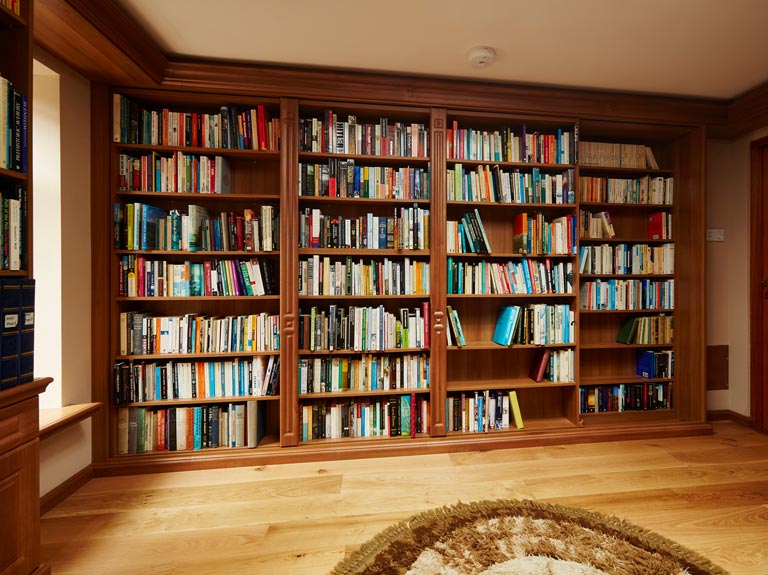 8. Made to Measure Furniture for Alcoves
Alcoves are ideal for made to measure furniture. The alcoves in the picture below have been used to install luxurious shelving units, but this isn't the only thing you can fit into an alcove. Bookshelves, chaise longues and even home cinemas can be fitted seamlessly into an alcove in order to fully optimise the space you have available.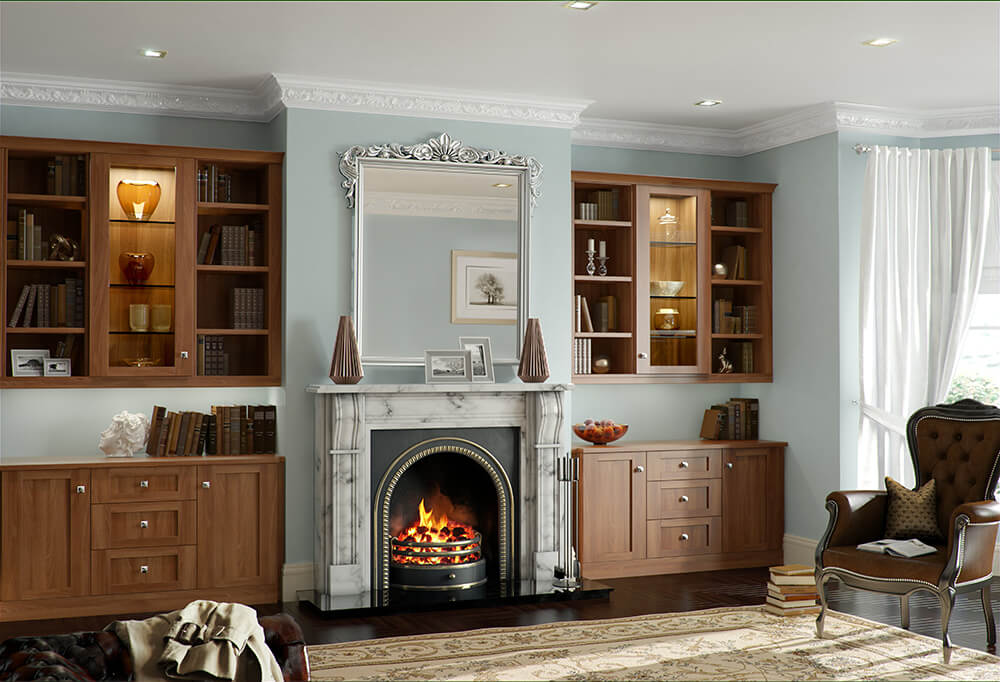 9. Radiator Cover
Radiator covers are another commonly overlooked storage space. Radiators are an unattractive feature, yet by simply fitting a radiator cover, you will both add an extra feature to your interior design, and find yourself with an extra shelf for storage.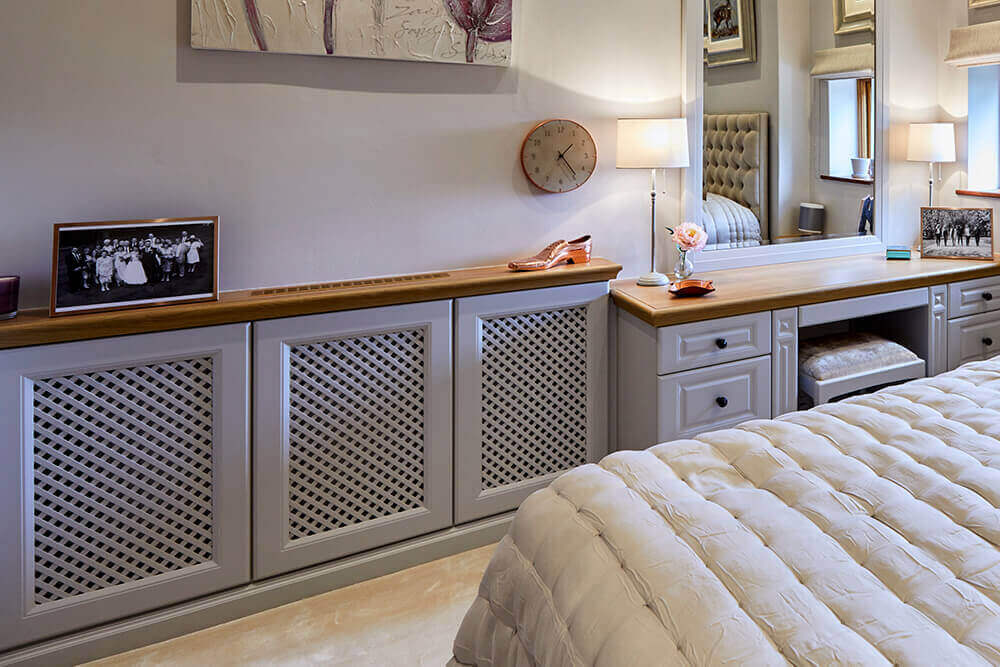 10. Pull Out Trouser Rack
A lot of people living in a compact flat or house find themselves running out of space for hanging clothes. This pull out trouser rack is a luxurious addition that adds space and makes it easier to hang and remove clothes from your wardrobe. It even includes trays either end for all your accessories.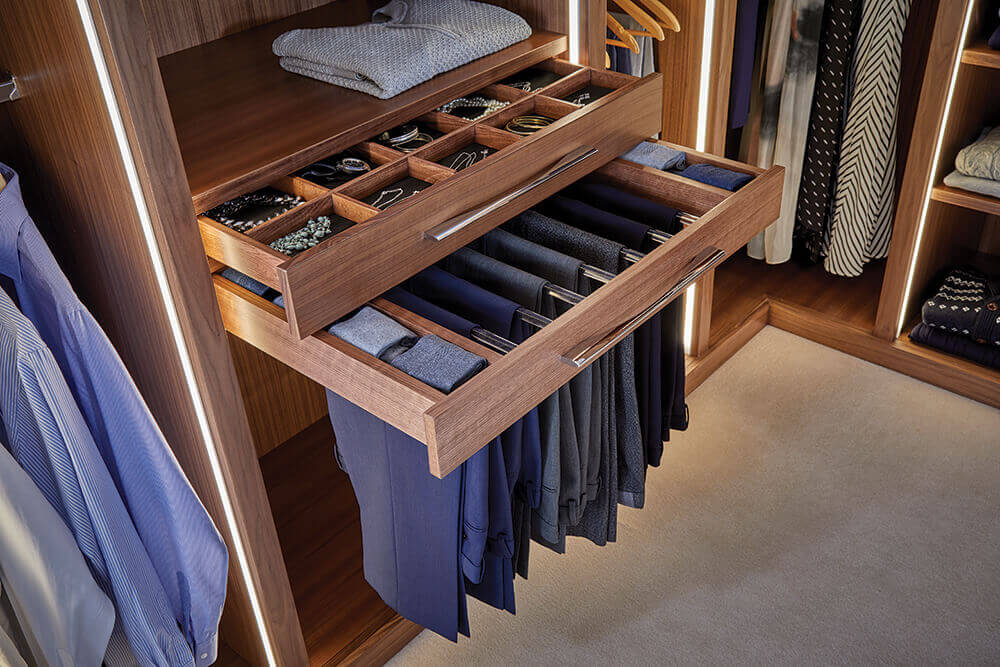 11. Pull Out Shoe Rack
A pull out shoe rack is the epitome of luxurious built-in storage. It is a marvellous addition to your bedroom or walk-in wardrobe, keeping your shoes neat and tidy and allowing you to easily view and select the pair that suits your plans.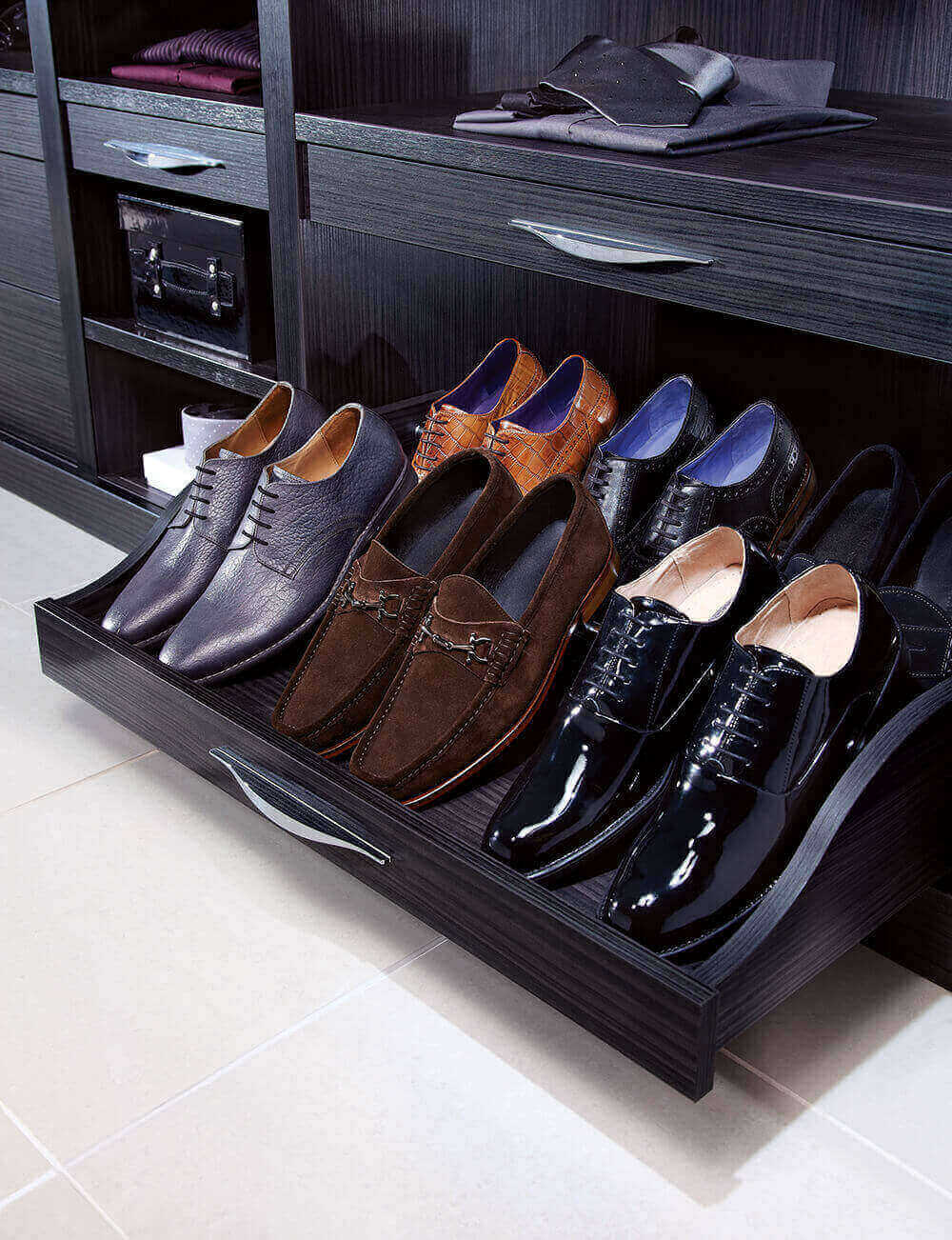 12. Drawer Dividers
Drawer dividers are ideal for storing jewellery and accessories. By compartmentalising the drawer, you can keep all your small items organised and at hand.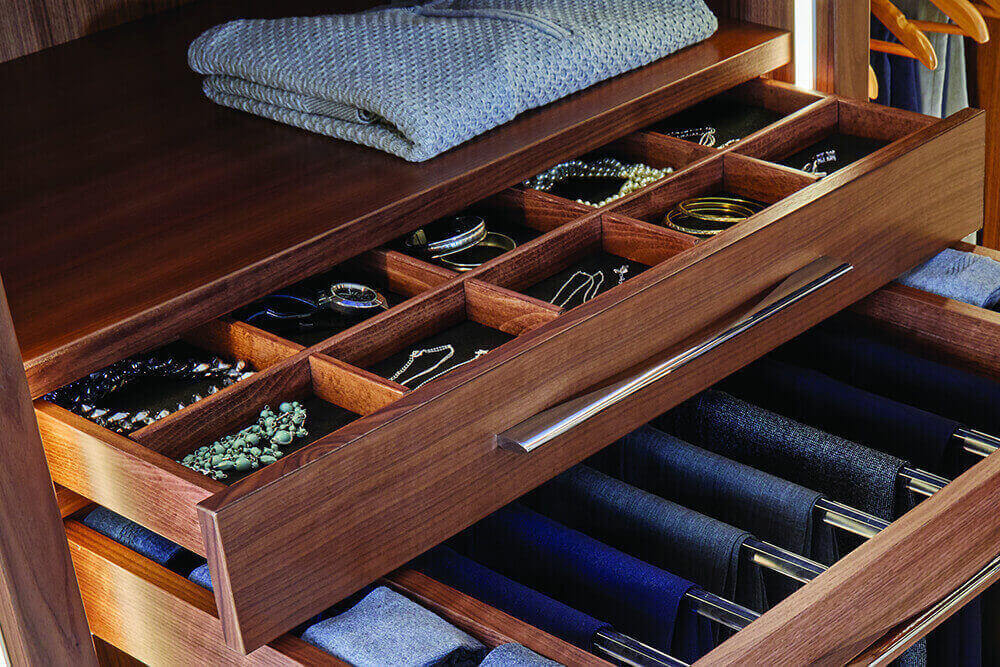 13. Shelving
Shelves are a simple and effective small room storage solution. They're an attractive way to add storage space as well as a place for decorations in any room in the house.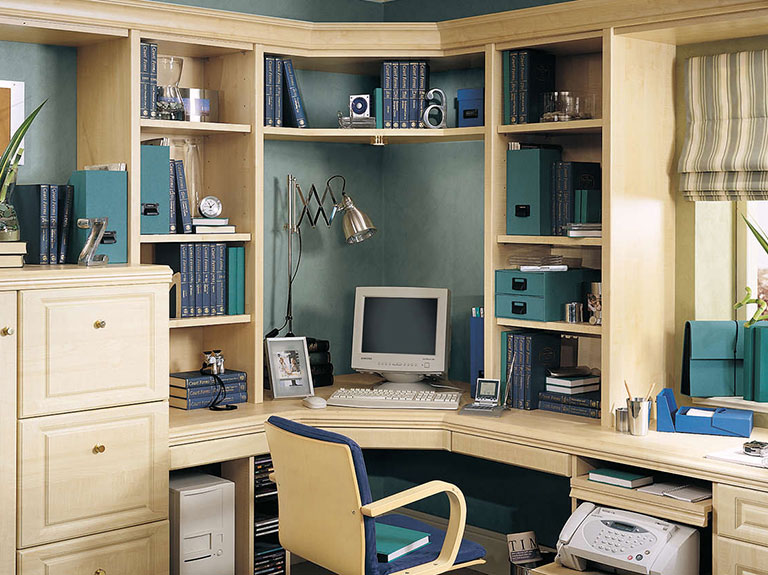 14. Mobile Desk
A mobile desk is an impressively innovative storage idea for your home office. A made to measure swing out desk instantly increases your workspace by giving you an additional surface to work on. Neatly folding away when you've finished working leaving you with more floor space to move around.
15. Wall Beds
If you live in an apartment, or a city centre flat, you'll know it can be hard to find enough space to entertain guests, or even work. With a fold away wall bed, you can instantly transform your bedroom into a communal space or home office with minimal effort.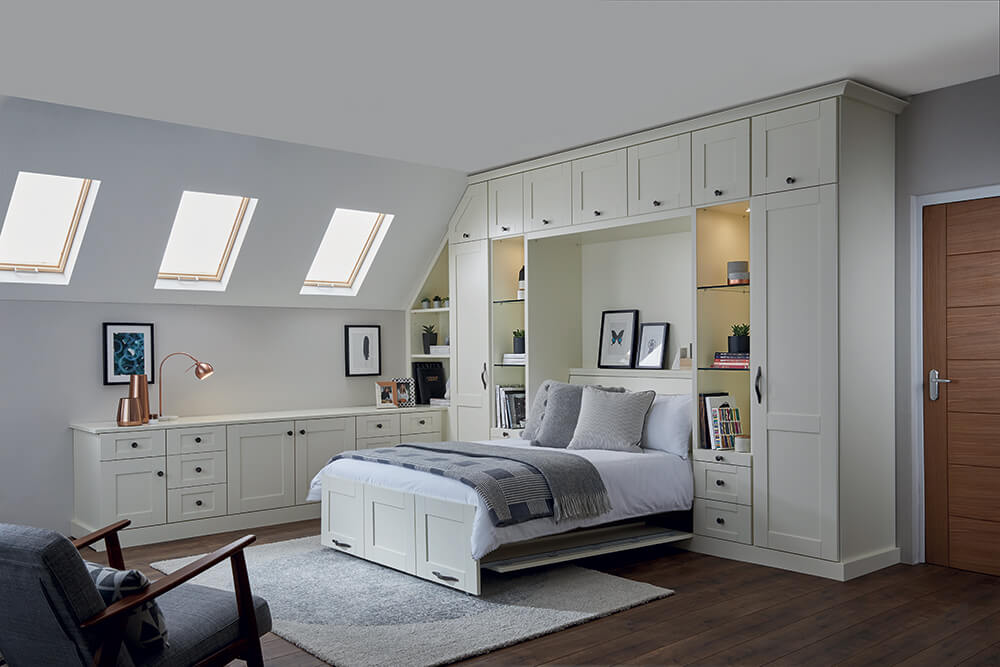 Which storage idea is your favourite?
There are lots of ways to add storage space to a room with fitted furniture. If you need some help to increase storage space in your home, our expert designers are always happy to discuss this with you.
Request a free design consultation here: www.strachan.co.uk/get-in-touch/request-design-consultation/